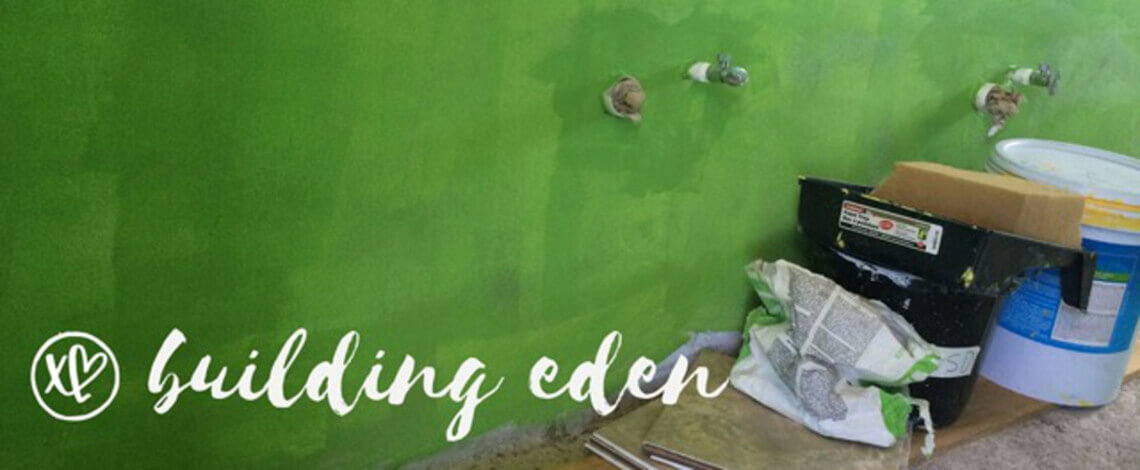 "When it comes to the important things, women take the lead." 
"Love, where's your book?"
I looked up into Miss Mary's intense eyes. I had fallen in love with her years before, when I first stepped off the bus and removed my sandals in the tiny mountain village of Eden. The director of the school there, she was filled with fire about every child who found their way to her. She stood toe-to-toe with parents who thought deaf meant less than human, and her dreams for every student were as bold as her presence. Of everyone I had ever met on my travels around the world, there was something about Miss Mary that fueled my warrior spirit and made me want to rip light into the darkness.
"I thought you'd have a book for me to read this year."
My mind raced as I tried to put pieces of conversations with her into place. I most certainly wanted to write a book someday – a book that I had boldly named Stories of One in a mock obituary I had more than a year prior about the way I hoped people would remember me. A book that would have some pretty pictures and a few words about kind people in it, perhaps to be placed on a coffee table as a conversation starter. A book that most certainly would include her if I was ever to be so brave as to start to put words on a page. Had I told her about the book? Had I promised her I'd write it?
The afternoon came crashing in all around me as the rain grew heavier. I had been on the road for a month – first in Kenya and then Guatemala and now Jamaica – and my only prayer was that I would not get to the end of it all and find I had failed to honor the time. "Did I tell you I was going to write a book, Miss Mary? Hell will likely freeze over before I try. There are so many good books and so many good stories out there. Maybe someone else will tell your story."
She leaned over and touched my face. "But you are the one holds it. And the world needs to hear our story. The world needs to know who we are.
"So love, what are you waiting for?"
(from the introduction to Building Eden)
Building Eden could be another success book. It could be a "how-to" book for women in ministry. It could be a guide to taking on the world and making your name known.  It could be a lusty tome to ecstasy-filled relationships.
But it's not.
Few books focus on matters of the soul – our purpose, our worth. In the United States, we are "do" driven. And we can lose our soul in the process of finding the perfect process. Add to that the pressure of being a Christian woman in the United States. We read the words in Proverbs 31, "A good woman is hard to find, and worth more than diamonds," become crushed by the weight of what it means to be "good" in a society where everything is measured by "best."
Building Eden is about what ultimately has more worth than shattering glass and booming voices. It's a book of stories about women around the world, ranging in age from 16-74. Each woman is actively involved in ministry in her community. Each woman offers tangible hope to the vulnerable. Each woman's life is overflowing with both the most beautiful and the most painful pictures of all of us.
There is not one who doesn't fight, there is not one who isn't afraid, there is not one who at times questions or wonders or worries that they'll be found lacking in a world that loves to define by the doing. The women battle self-loathing, they battle mental illness, they battle loneliness, they battle their past. They battle oppression and bias and scorn. And yet, they still believe.
Building Eden is about the impact women have when they are vulnerable and willing to take brave steps, even when their knees are shaking. And it's the story of the woman who thought she was going to write a book about their stories, and watched hers change in the process.
It's a book about a life of beginnings. It's a book about faith. It's a book about how the best stories change stories – including our own. Building Eden is Eat Pray Love meets Humans of New York meets Love Does. You'll journey to remote villages in distant lands, meet women who believe restoration is a reality on earth as it is in heaven, and witness my own transformation. Building Eden takes me from a 50-something woman with a grand plan to craft stories to raise money for charity to a timeless woman who has learned more about grace-full leadership from other women than she ever learned in a classroom or conference. You'll see Proverbs 31 in a whole new light. You'll watch me find third-world love in a first-world life.
And you'll be changed too.