Now Available
For years, Ronne and Courtney have started their mornings with Jesus and coffee. The time begins with prayer – a simple "Please help me calm down and focus on what I'm preparing to study" that is essential for creative girls prone to anxiety and an affection for shiny objects. They'll read scripture – and reread it again and again – longing to hear what the Lord might say within the ancient text.
Ronne is a word girl. So she finds comfort scribbling in a journal. Notes are taken about the words read, notes that then become prayers again. And over time, the notes have become more – they've been transformed into reminders, encouragements, love letters written as friend-to-friend.
Courtney's love letters are images on an iPad. As an artist, she gathers and pours the wisdom of the ages and wraps it in color and texture. The images that emerge tell stories, inspire response, and make words complete.
For You Love: More Love Notes is a responsive prayer journal, with words and images that encourage and invite you to fall in love with the God who adores you. Scripture, prayers, and love notes from the Epistles are reminders of your worth, your purpose, and your beauty. Let them be part of your personal journey with Jesus. And remember, proceeds from the sale of For You Love devotionals provide opportunities for those who long to serve orphaned and vulnerable children.
Available late fall 2018.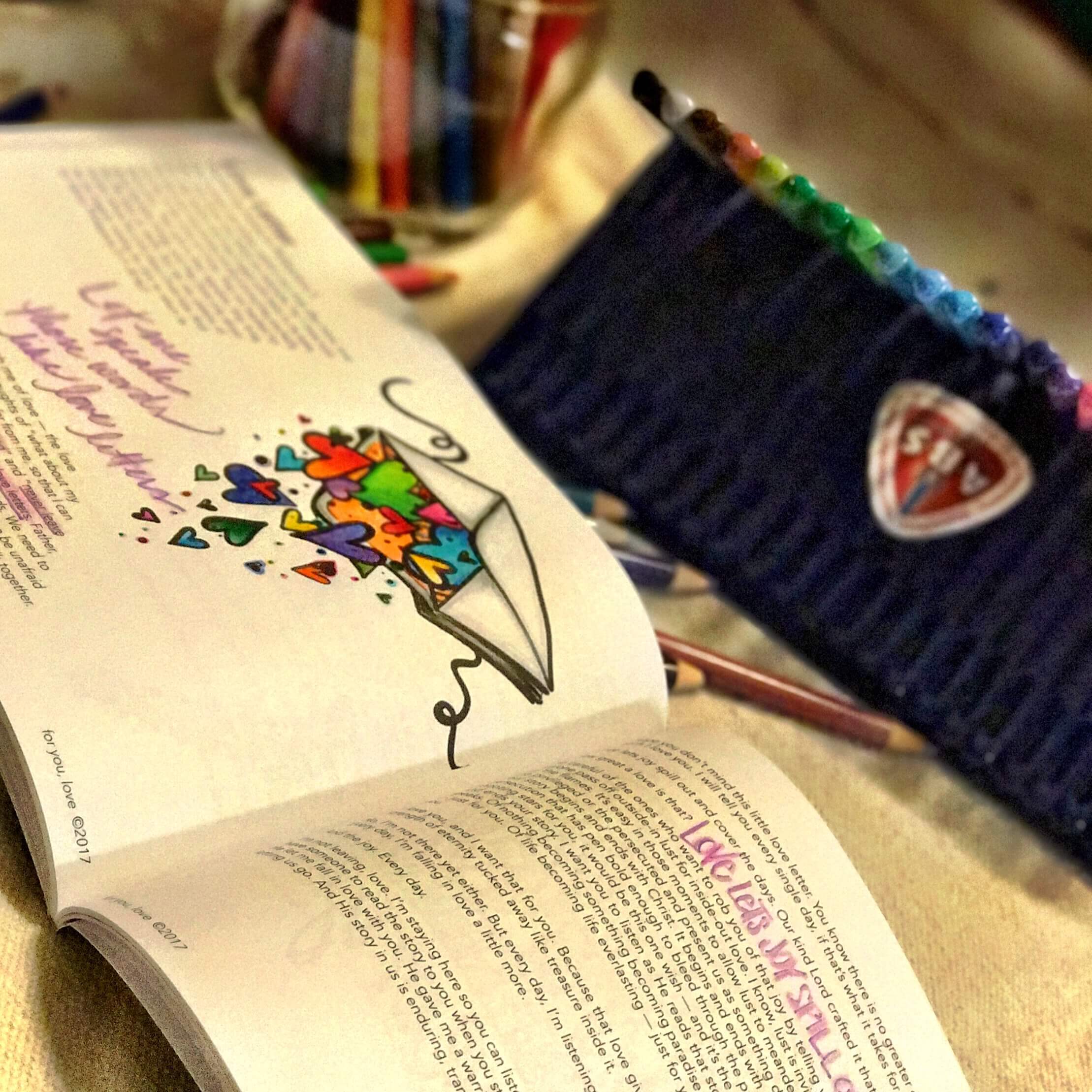 For You, Love  is a responsive prayer journal filled with love notes and contemplative images based on the books of Galatians, Ephesians, Philippians, and Colossians. Let the images be your starting place in responding to what you read. Let the accompanying scripture inspire you to not only read but also listen to what God wants to say to you.  Ronne and Courtney bet He has a love note waiting. He's faithful that way.
Hope doesn't disappoint.
Love never fails.
Joy is made full.
Peace passes understanding.
Light of the world. The Christ is come. For all of us. For each of us.
Advent invites us to dwell in the moment that changed all moments. And "for you, love: the advent collection" is a tender and thoughtful way to celebrate hope, love, joy, peace – and light. With words, imagery, and illustrations, Ronne Rock and Courtney Nowakowski provide a place for you to reflect and respond to the mystery and majesty of the season.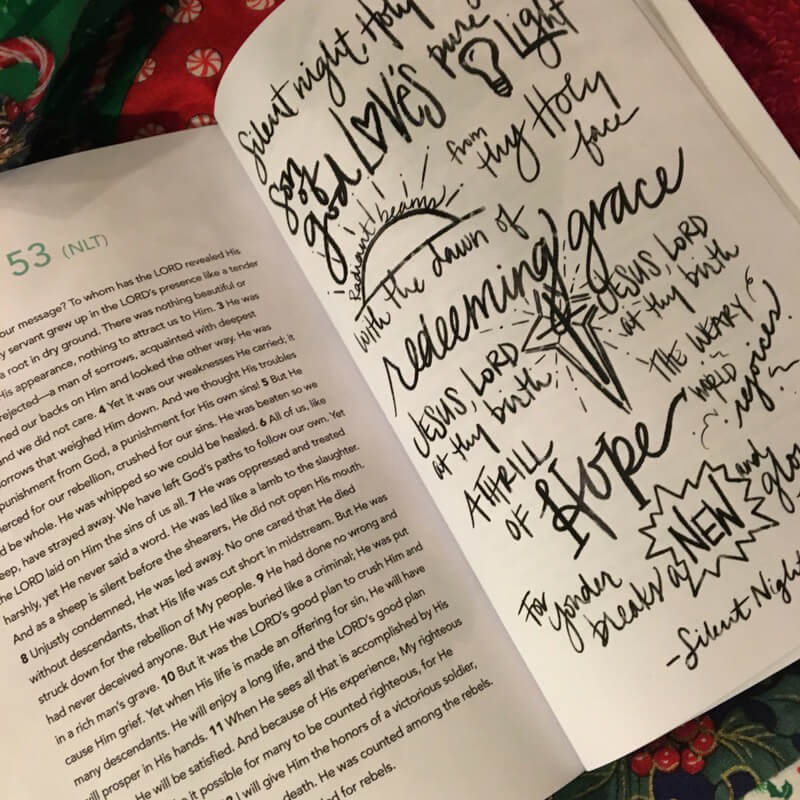 For You, Love: Gift Set

Now Available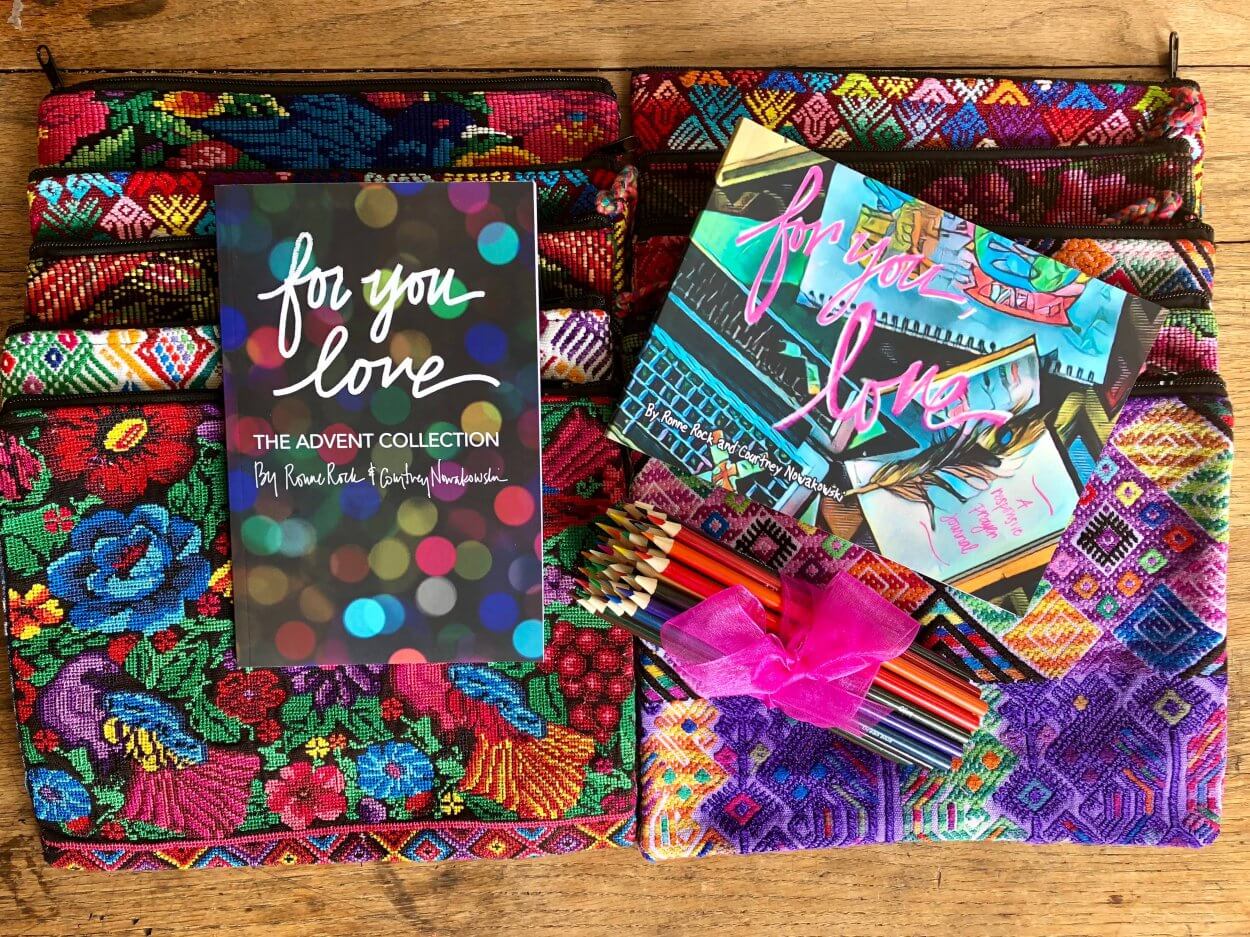 Here is a beautiful way to show love! Our For You Love Gift Set includes both the original prayer journal and the Advent Collection, plus 36 colored pencils – all perfectly placed in a woven pouch from our friend Nelly in Antigua, Guatemala. Get to know her here!
There is a VERY limited number of our special gift sets available for purchase, and every pouch is a different design. Unfortunately, we are unable at this time to guarantee which design you'll receive, but each is lovely, fully lined with an inside pocket and zipper closure.
For You Love Gift Set
$45.00 + shipping
Ronne  As a writer and a lover of Jesus Christ, I find myself in awe every time I read scripture. God is a fascinating creator of story. He's truly brilliant, when you think about it. The Bible is full of plot twists, romance, mystery – things that make you cheer and things that make you rage. Even mundane passages are purposeful and rich in meaning. His words inspire me to tell stories that change stories.
Courtney  I don't remember a time in my life when there wasn't a paintbrush or pen in my hand. God's palette is so vibrant and wonderful, and there is nothing like worshipping Him through designs that bring to life His power, His honor, His creativity, and His relentless love for each of us.