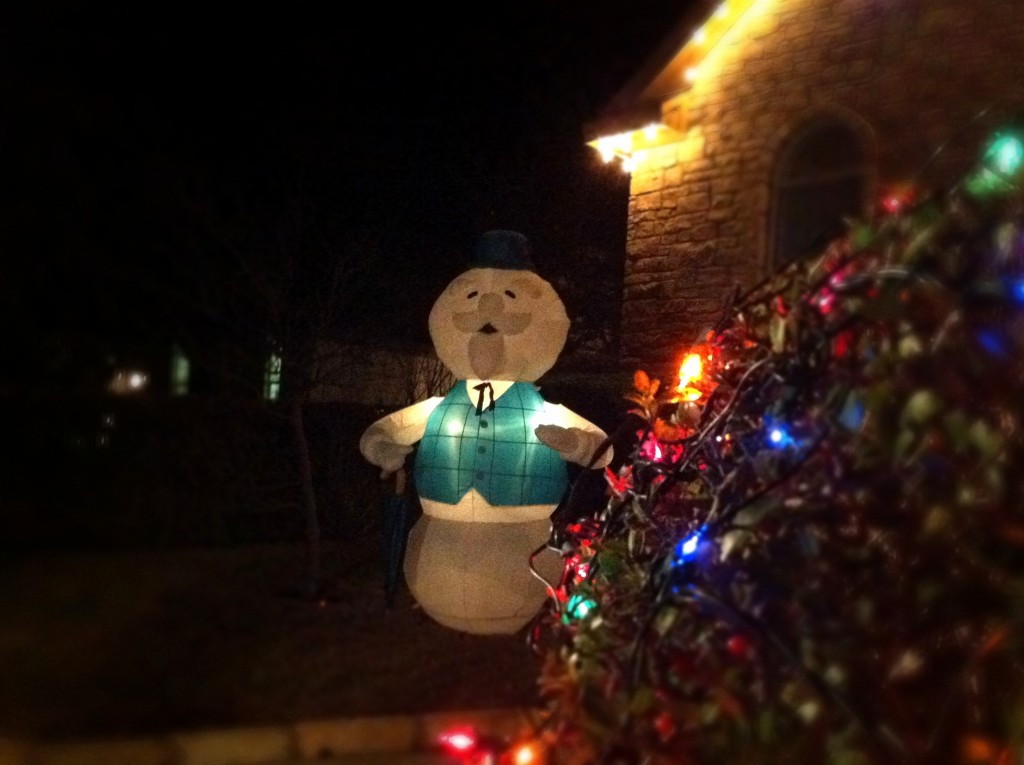 He's been a quiet part of our family for the past ten years. I even remember the first day we met. He was there, waiting in the front yard to greet me as I returned home after a much-too-long day at work. Just seeing his bright button eyes and snow gotee made me smile and sing, "Silver and Gold." Every year, Burl Ives on the lawn is as much a part of the holidays at CasaRock as homemade stockings on the mantel, C9 all-white Christmas lights on the roof, and Funfetti birthday cake for Jesus.
Each night, Burl smiles and waves at every person who passes by.  Each night, he glows. Nighttime is when he shines.
Or at least I thought so, until today.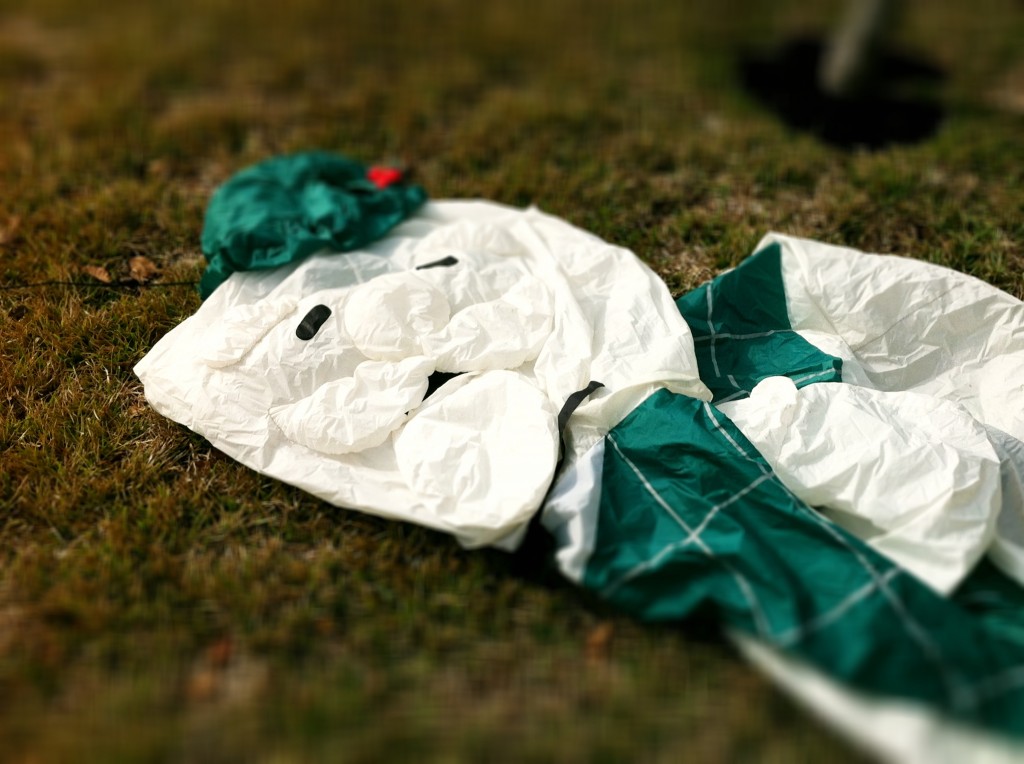 This morning I walked out to find Burl in a puddle on the ground, his smiling face looking up to the sky. It was as if he had simply exhaled. There was no waving, no glowing. No one passing by could see him. Yet he continued to shine – but this time He was receiving light rather than giving it.
And it became so clear in that moment – Burl simply shines. And so should I.
In order for God's love to shine through me, I must be willing to simply exhale and let His love shine on me. Being still and being invisible to those passing by – being a puddle on the ground with my smiling face looking toward Heaven – allows me to simply shine in Him.