Today is supposed to be my quiet day (one day a month I simply read and pray and rest). But it keeps getting interrupted – by this.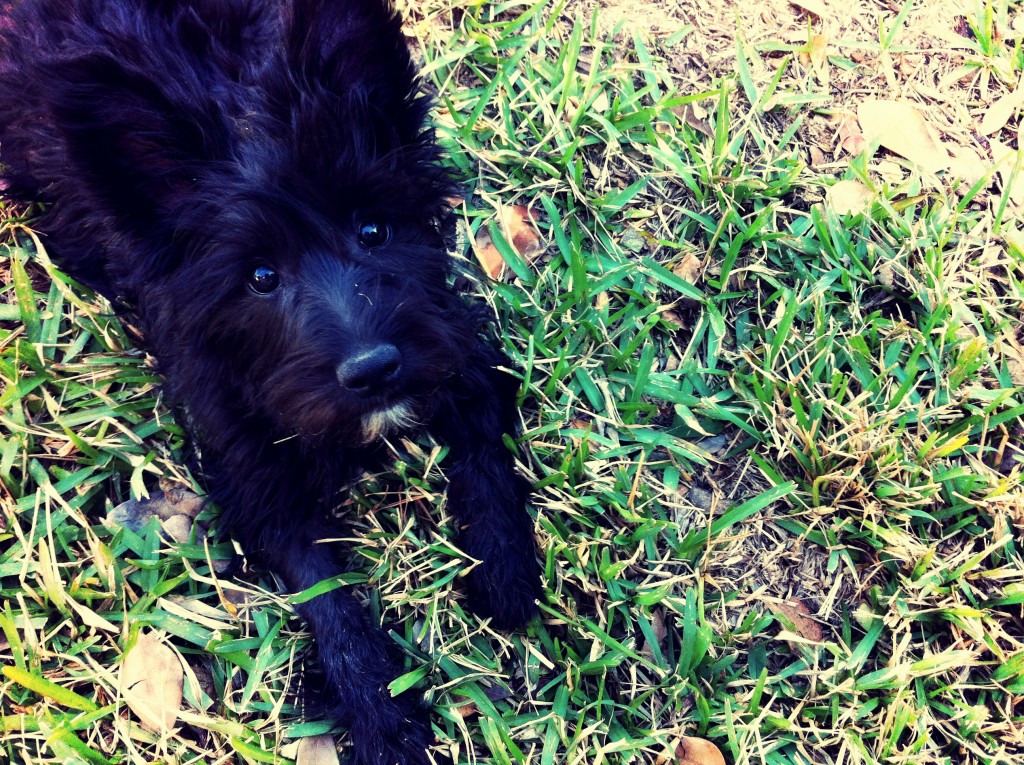 Her name is Pearl. Well it's actually Princess Wilhelmina Pearl. She came to live with us last week, promptly turning our one-dog home into something that more closely resembles a circus. She's full of personality, but she's got a few quirks after living in shelters and a foster home. She enjoys her meals served to her by hand, her mannerisms more closely resemble that of a cat, she hikes her leg to potty, and she's an exceptional escape artist. And she's messy – always wearing the tale-tell signs of adventures digging in the dirt under the shrubs outside.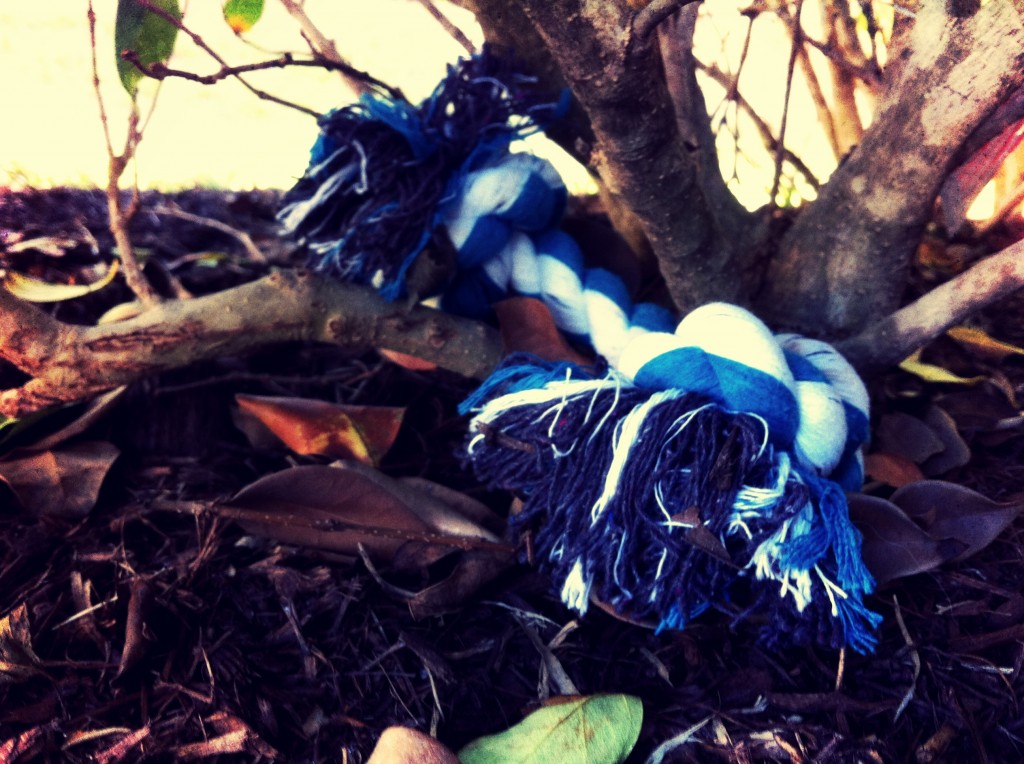 You see, Pearl is a hoarder.
Give her a toy and she will hide it. Give her a bone and it's promptly buried. Give both dogs a bone and she will bury hers, then steal the other and bury it too.  Because of her past, Pearl doesn't understand the privileges of her present. Her old life keeps getting in the way of her new one. She doesn't yet see that the toys aren't going to be taken away, the bones aren't going to be eaten by other pups, her bed and food bowl are hers and hers alone. She doesn't yet fully trust that things are different. Her adoption hasn't hit home.
I wish I could just snap my fingers and help her get past this season. I wish she wouldn't walk around with the dirt clinging to her paws. I wish she really understood words like "safe," and "calm" and "yours to keep" and "no need to be afraid." I wish that pup could catch a glimpse of what it means to be family.
Maybe my quiet day has been interrupted for a purpose. Maybe -just maybe – I need to be reminded once again of what it means to be adopted, to be part of a God-crafted family. Maybe I need to understand words like "safe" and "calm" and "yours to keep" and "no need to be afraid." Maybe I need to not hoard fearful remnants when I have been freely given such beautiful grace and mercy and life in abundance.
Maybe I need to learn to trust more. Still.
How about you? Do you need to trust more?