GuateTeam 2012. Antigua, Guatemala. 11 February. Cabacitas de Algodon.
The sound of traffic outside the hotel room is a clear reminder that we're back in Guatemala City – and far away from the sweet families that have adopted us in Xela and Chimaltenango. Everyone is now packing their bags and getting a little sleep before we journey back to our homes. We've said our "farewells" to Josue (our amazing bus driver), Gloria, Cesar, Julia, and Pablo (our incredible translators), and we've shared tears and laughter and stories as a team. Tomorrow we'll return to the US with souvenirs, a few sunburns, bug bites, blisters and paint that just won't come off – but we'll be leaving pieces of our heart here in Guatemala (along with some dirty clothes that we think may now be living in Antigua – oops).
I've learned that God is exceptional at sewing our hearts back together when they've been torn apart. He allows us to scatter love, and then fills the missing parts with even greater portions of His love and grace. Listening to our team talk about what they've learned in one week, I know there is a lot of scattering and sewing happening.
Today was a most happy-sad day.
We were not able to visit Hermano Pedro Hospital as anticipated – because there were TWO groups of people already visiting the children. While we were terribly sad not to get to spend time with the kids, we were so happy that others were being compelled to care for them.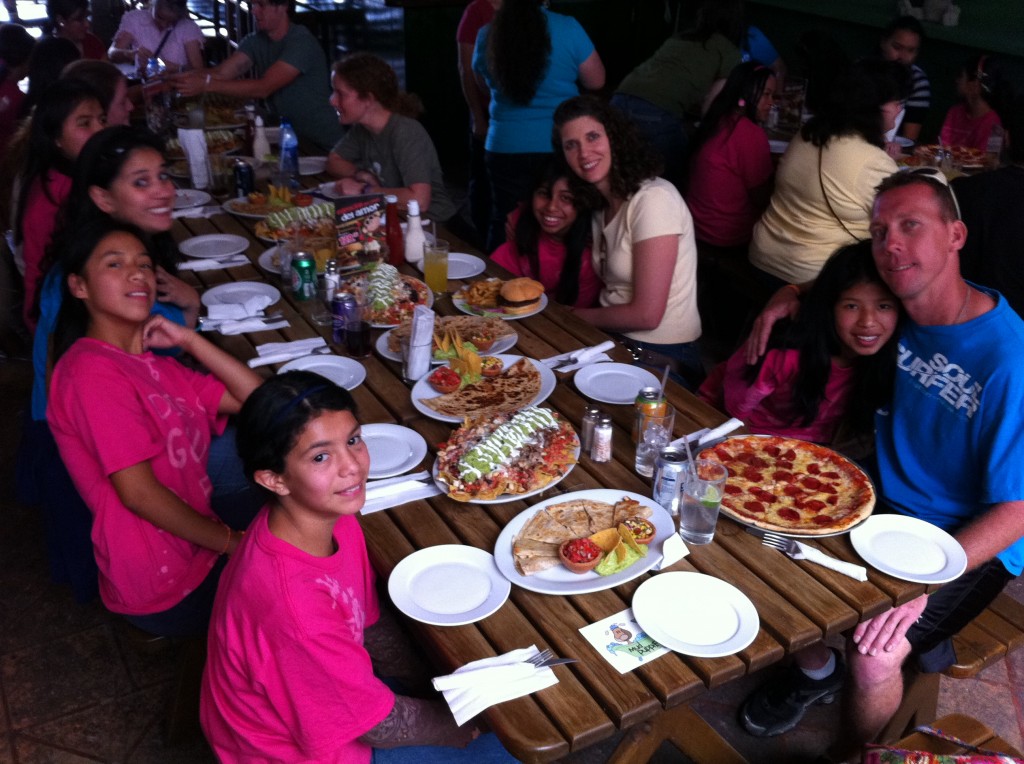 We met our precious Tesoro girls at Monoloco (a restaurant known for its "nachos as big as your head"), and had a delightful time treating them to lunch. Most of the girls had never been to a restaurant, and NONE of the girls knew how to eat the burritos ordered for them. In fact, none of the girls had ever SEEN burritos. They were troopers, though. And by the time our lunch date was over, those girls had not only eaten their burritos and french fries but had also enjoyed nachos, quesadillas, and perhaps a slice of pepperoni pizza (gosh, I love a gal who isn't afraid to eat). 🙂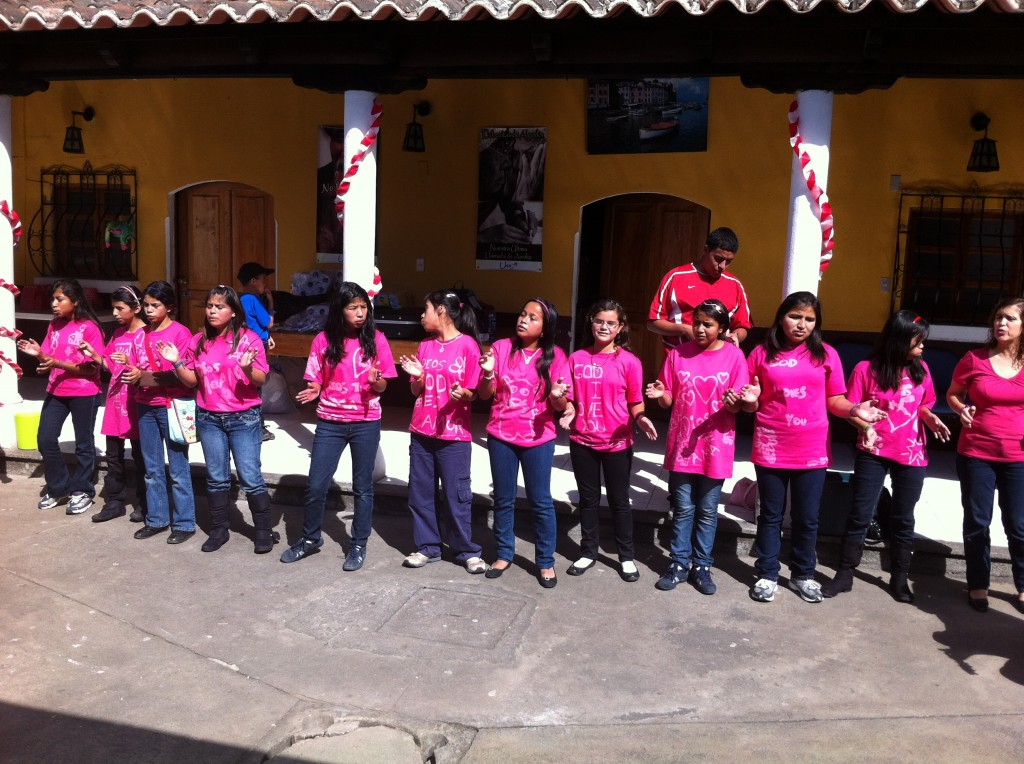 After lunch, our little army of 30 walked hand-in-hand to Cabacitas de Algodon, a nursing home for some of the nicest folks around. Most of the residents were abandoned at hospitals, so visitors become makeshift family. Our lovely young ladies sang, chatted, and distributed toothpaste lotion and – a most prized gift – toilet paper.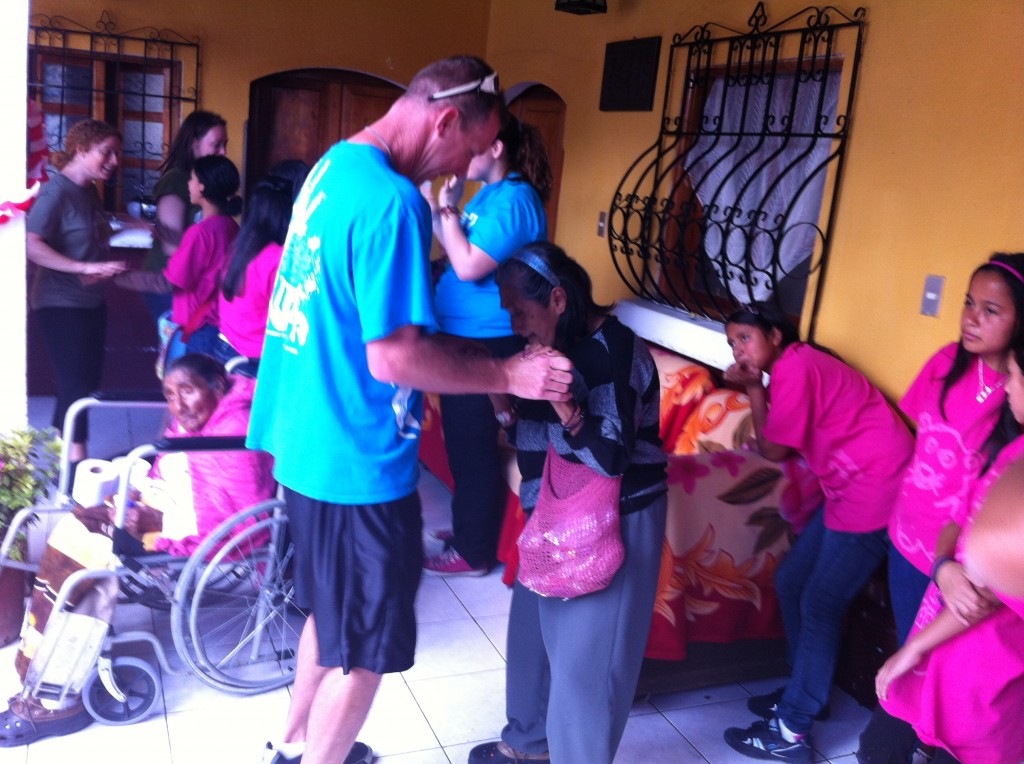 There was dancing and there was prayer. Hands were kissed and hugs were given by feeble hands.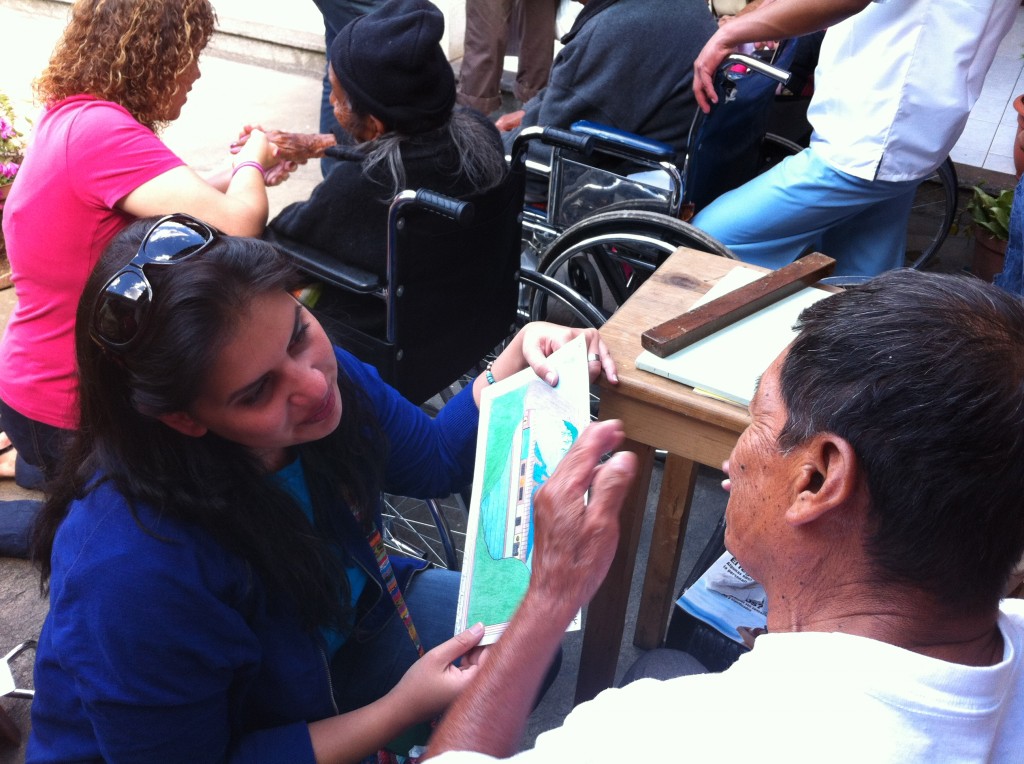 And Don Manuel saw his sweet corazoncito (you can read about their sweet relationship here:  https://ronnerock.com/wordpainters/2011/05/23/you-bring-love-1st-in-a-series/).
And. Then.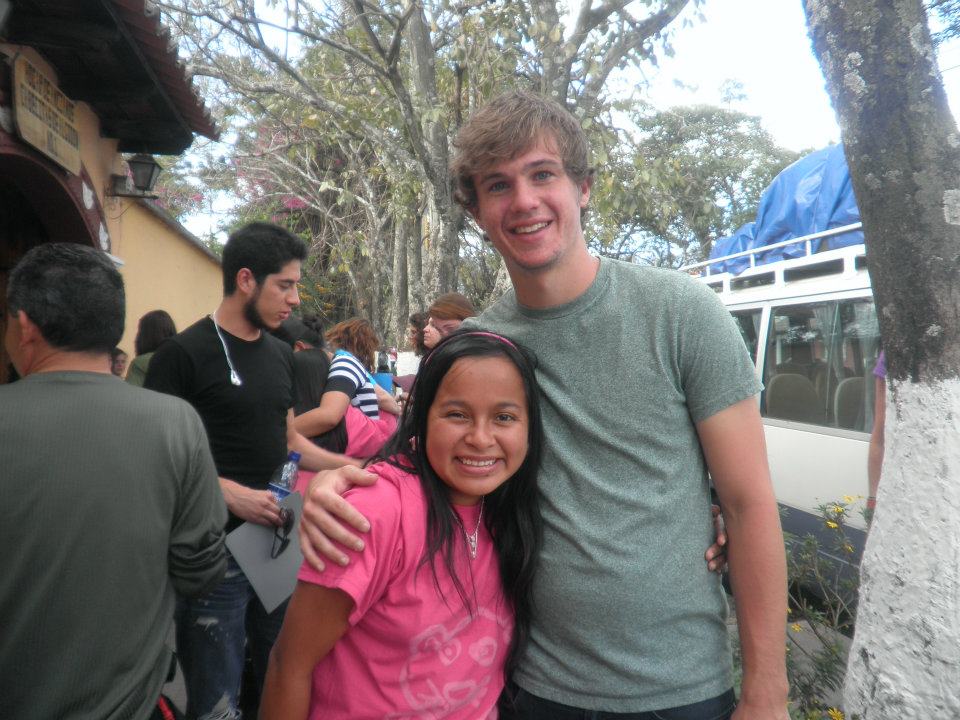 Now, I've cried in a lot of places in Guatemala – orphanages, buses, hotel rooms. But I've never cried on the sidewalk of a busy street – until today. Each of us was given a picture by our Tesoro family. Every one was different. Every one was handmade. Every one was hand-delivered by one of the sweet girls – and little Pablo. And every one was wrapped in a hug. Typing this even now brings me to tears. There's something incredibly special about the young ladies at Mi Especial Tesoro. Our team is blessed to have met them – and we would love for you to meet them too.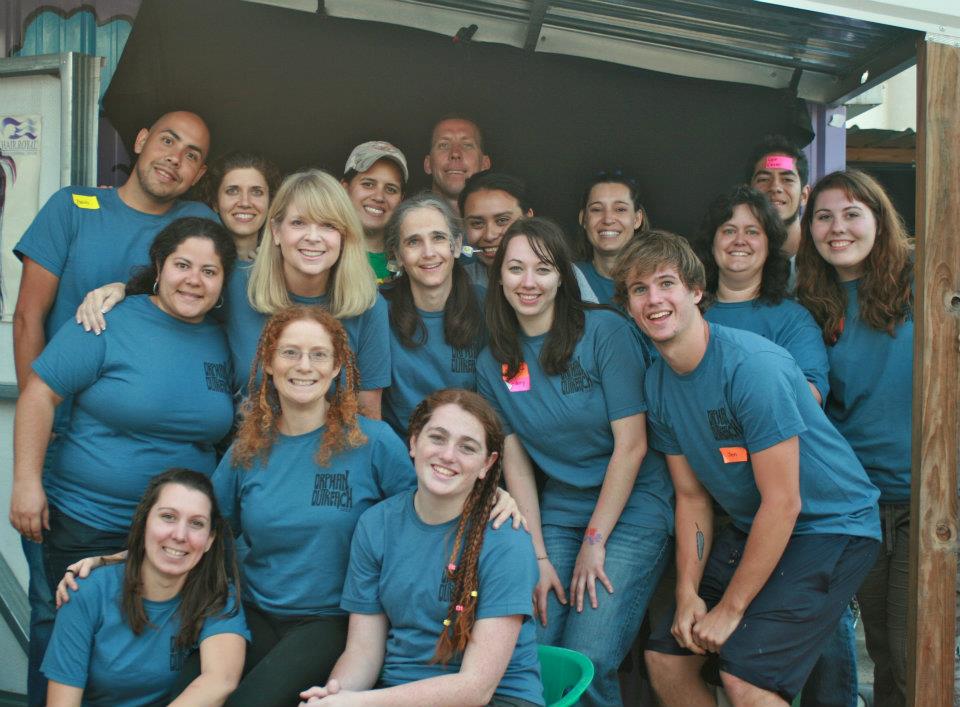 As I close, Courtney and I want you to know how much we've loved serving with the family and friends you've entrusted to us. Our team's connection was instant, and every person served with their whole heart. There was no task too big or too small, no complaining about accommodations or food, no divisions or strife, no awkward moments about how each of us served or prayed or worshipped. We held each other up in prayer and held each other's hands through the good and hard times. Gosh, we were a lot like the Church is supposed to be…