GuateTeam 2012. Antigua & Chimaltenango, Guatemala. 9 February. Mi Tesoro Especial.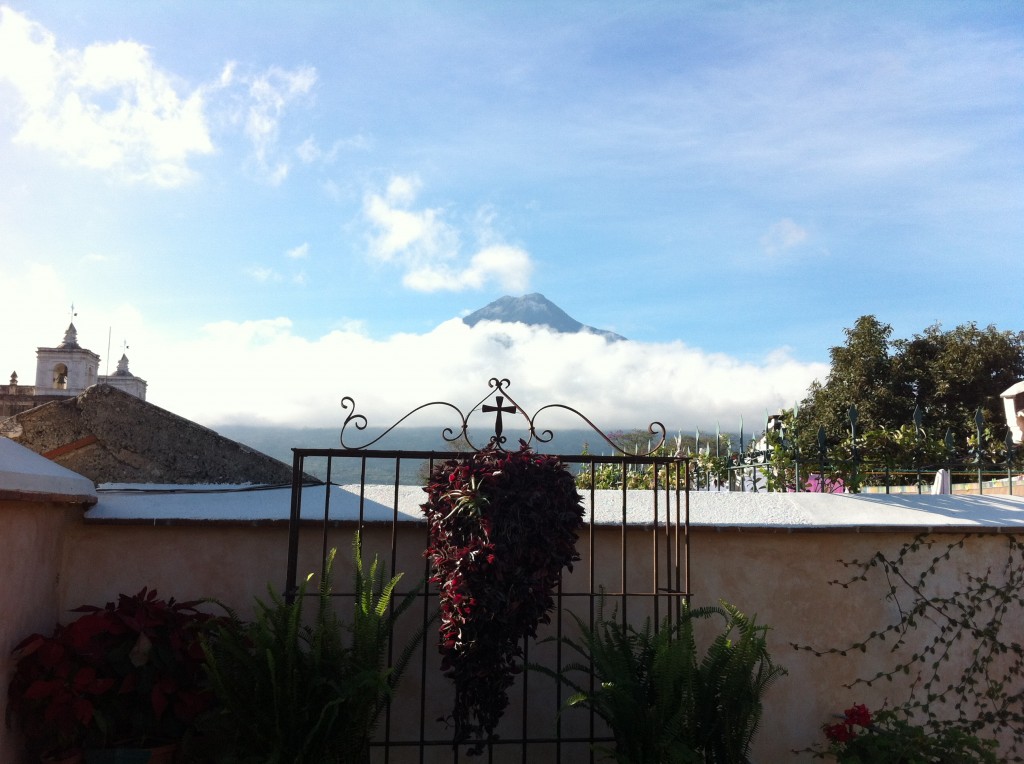 Today began with church bells chiming in the cathedrals here in Antigua, and it ended with the church music of our team as we spent some time simply worshiping our Lord God All-Mighty. And in between, the day was filled with humble beauty. We served in Chimaltenango, a town about 20 minutes from Antigua – and we fell in love with the girls of Mi Especial Tesoro.
Three years ago, Cesar and his wife Carol felt called to open a girls' home. Today, 13 young women ranging in age from 12-18 are provided food, shelter, education, and a whole lot of tender care.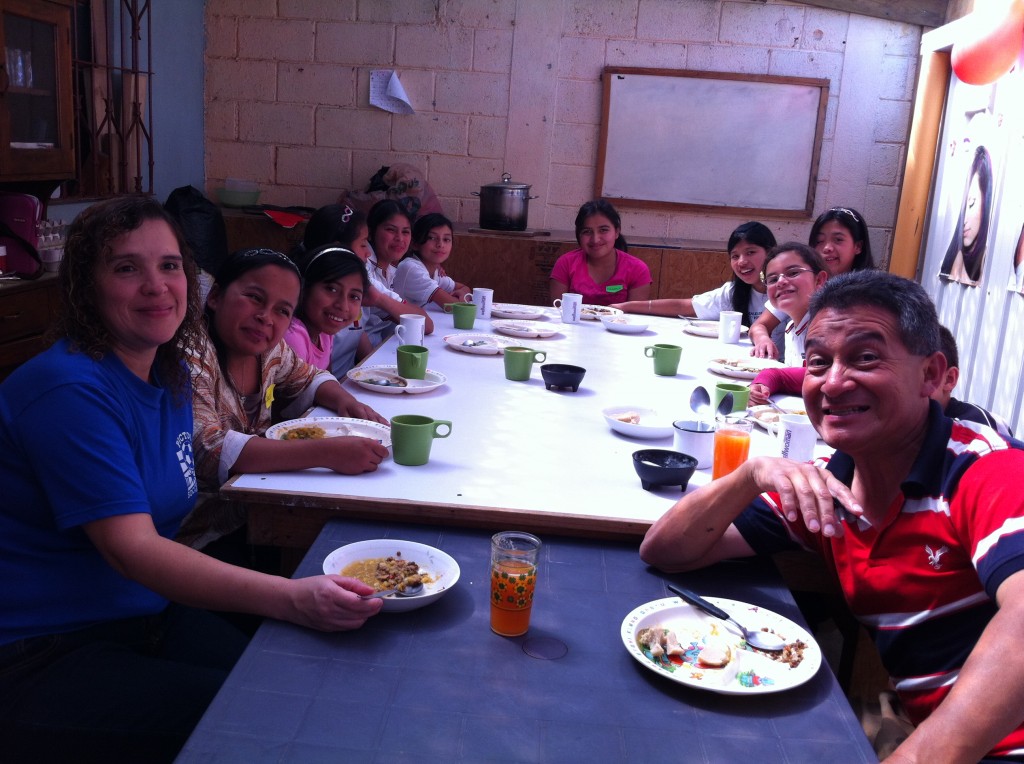 Their surroundings are meager – corregated metal buildings serve as dormitories, clothes are washed on a pila, and rarely is there meat in the freezer. But there is love in abundance, and the girls are kind and warm and passionate about Christ. Each young woman comes from homes that are torn by abuse, neglect, addiction, and each one finds security and stability at Mi Especial Tesoro.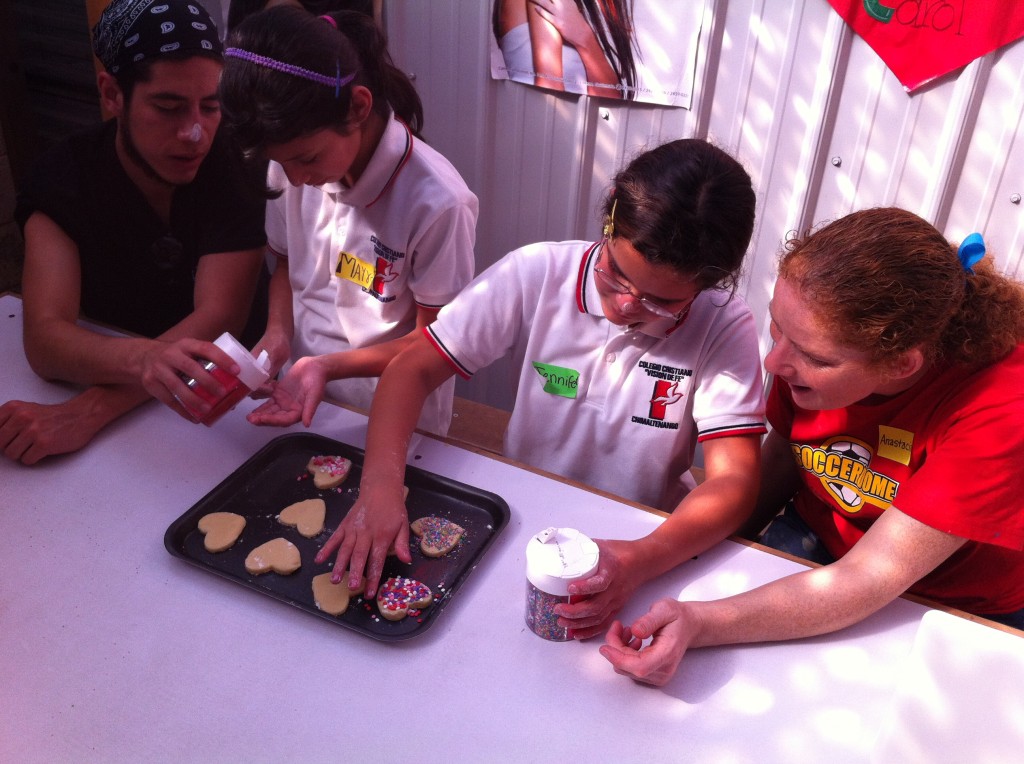 We split into teams, and had folks outside painting one of the dorms and inside baking cookies with the girls.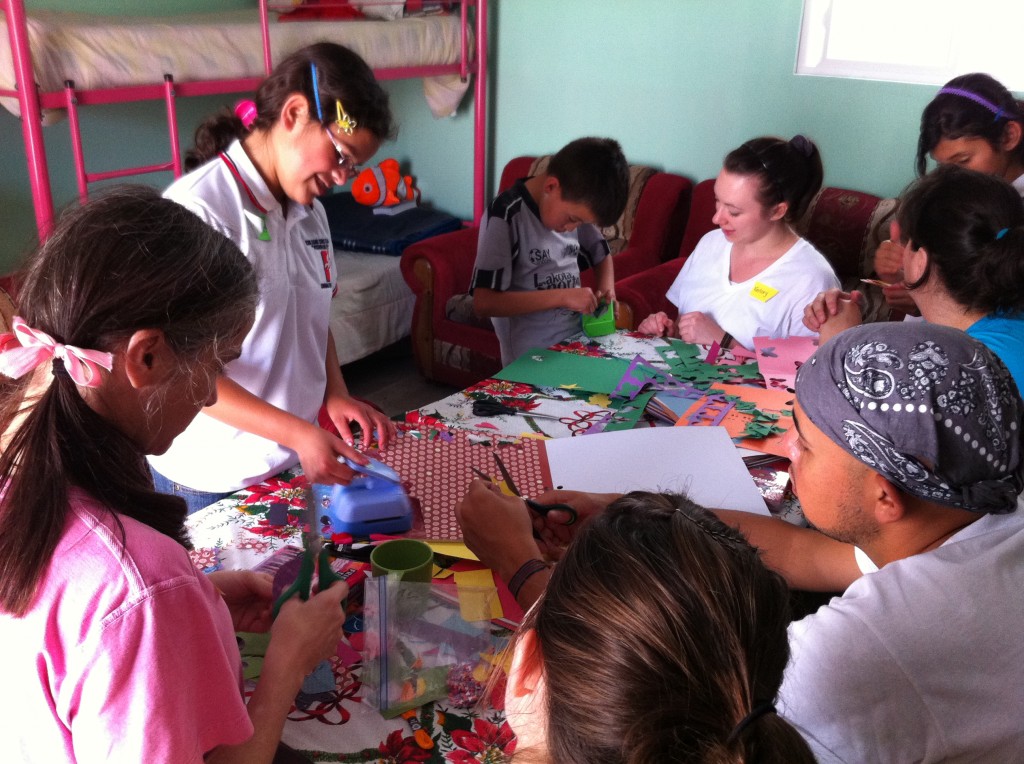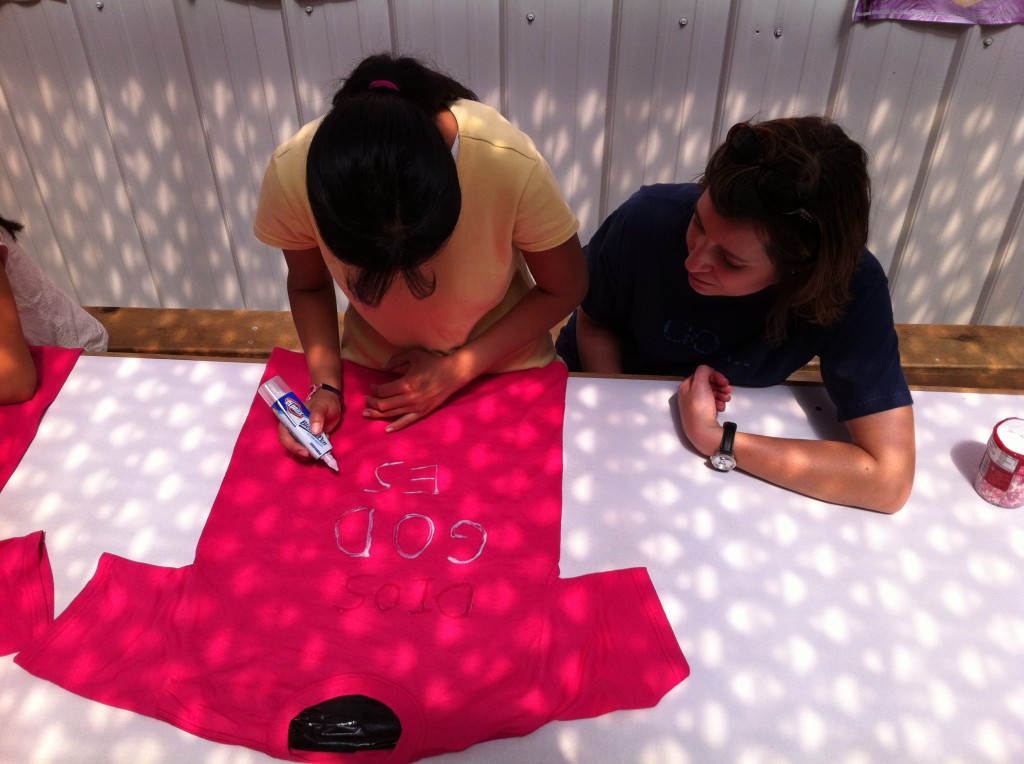 We also made garlands and decorated t-shirts in anticipation of a "grande fiesta" tomorrow with the girls. More than anything, our project time with the girls allowed us to get to know and serve them. And for our guys, it was a "get out of your comfort zone" time as they jumped in to help decorate cookies, cut butterflies and hearts, and paint flowers on t-shirts with bleach pens. The day passed far too quickly, and the hugs were plentiful when we said "see you manana!" to the girls.
Tomorrow we'll finish painting the dorm, purchase groceries (including stocking that freezer again with meat), and host a combination Valentine's Day/Birthday party for the girls (two are having birthdays in the next three days, so it might be time for some firecrackers!). We'll transform the dorms with new mattresses and bedding. And we'll get more information about each girl, in the hopes we can then help Orphan Outreach secure sponsorships for clothing, medical care and such. Most of all, we'll get to spend more time with the girls, just talking about hopes and dreams and faith. And yes, we'll fall just a little more in love.
And we'll shed some tears and look forward to the day we can see the girls again.