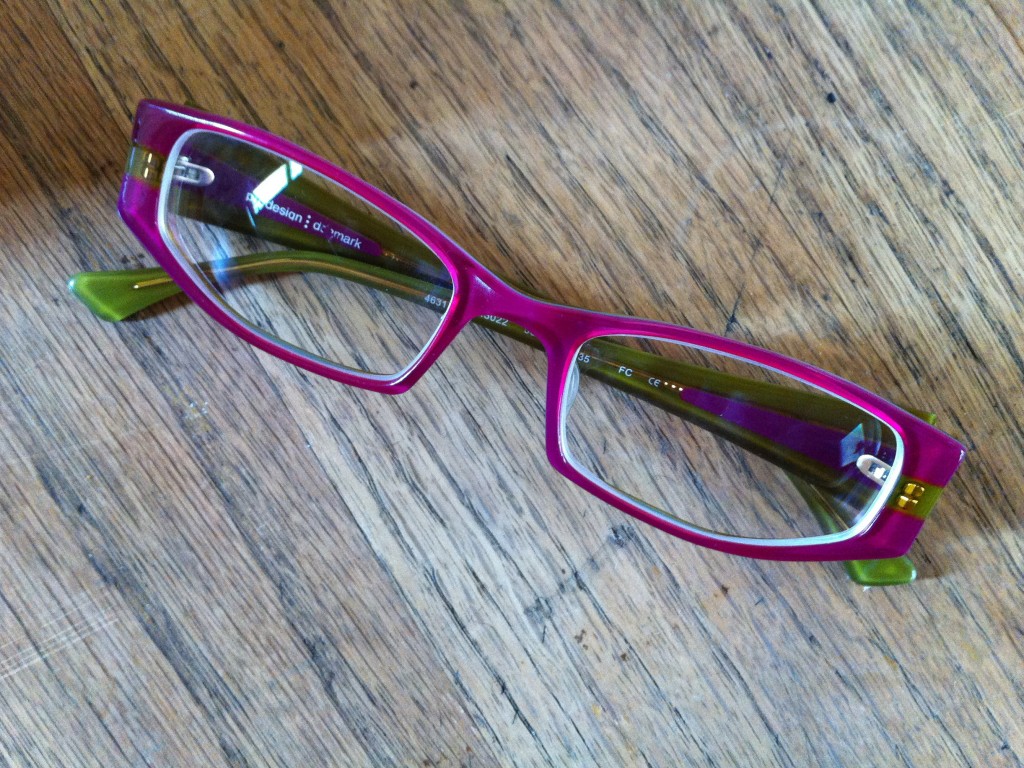 They're brand new. They're my favorite color. They're fun and they make me feel all cute on the outside.
And they make me dizzy.
I really want to like my new glasses. But there's something "off" about the lenses right now. They work well for distance. VERY well, in fact. I think I could stand on my front porch and read street signs in neighboring towns. And I'm nearsighted, so I'm pretty comfortable with snuggling up close to whatever I'm reading.
But something goes horribly wrong in the middle.  My eyes can't focus properly – it's as if they're struggling to find something, anything, to fix themselves on. Shapes are clear but fine detail is warped. I can almost read, almost see. If I move them down on my nose a bit, things in the middle come into view a little more clearly – but then I lose perspective on distance.
Wow. These glasses look a lot like my life. There is such beautiful clear joy in the down the road, and there is familiarity and comfort in the right now. But things get dizzy in the in-between. There are shapes of what is to come but the fine details blur. And if I turn my focus to that in-between in an effort to make it all perfectly clear, I can so easily rob myself of perspective.
I'm thankful for an expert – and the Expert – who will bring my in-between into focus, providing just enough clarity to help me see its beauty without sacrificing the clear joy of the down the road.