I've read that the highest form of prayer is the prayer we whisper for others. It's the most beautiful of callings – to stand in the gap, to lift up, to hold high. We are our best when we intercede for others.
I think about Jesus Christ- praying for each and every one of us each and every day. He never wearies. He never struggles for words to say. He sees beyond the now and breathes life into the next. His whispers are caught in our hungry souls and move our feet forward.
His prayers transform. And so our prayers can transform.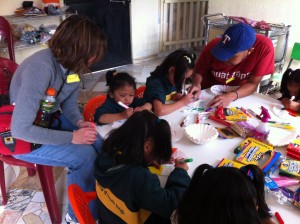 But how often do I really consider the value – and gift – of praying for others? And how often do I ponder the words of those prayers? Intercession is resting heavily on my heart here in Guatemala as we spend time in Pequeno Refugio, a precious children's home nestled next to towering cliffs and a quiet river. Each child has been rescued from difficult family situations and now lives under the constant care of Lourdes and Teresa, two sisters who have given their lives to serve. How does one pray for orphans who live in a place far more loving and secure than most homes in the United States?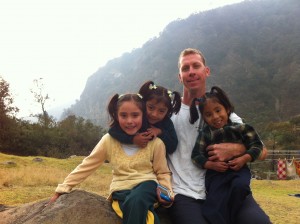 I pray for health, for safety, for provision.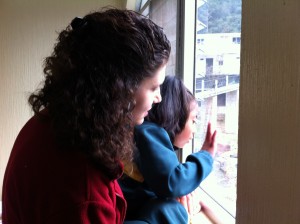 But do I pray their lives become better in the way we so often think of lives becoming better? What does blessing truly look like for these kids? Is it a home in a suburb, or a great school, or  – dare I say it – adoption? I flip through pages of stories in my mind – and find the greatest blessings have so little to do with money or position or where one lives or if one has parents.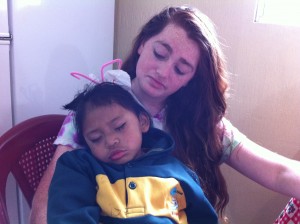 And I hear Christ's words echo.
"I pray they become one." Blessing is found in belonging.

"Blessed are the poor in spirit…" Blessing is found in embracing.

"It is greater to give than receive." Blessing is found in pouring out and pouring in.
The orphans of Pequeno Refugio are blessed beyond measure.
And it's then that I find myself interceding for another group of orphans – the ones who have traveled by plane and bus to spend a few fleeting moments with the mocha-skinned beauties dressed in green and yellow uniforms. It's in those moments we find new definition in belonging, find a different wealth, find ourselves being poured into as we pour out.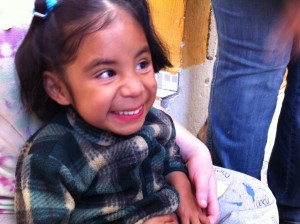 Today, I pray for the little ambassadors of Christ who teach the big ambassadors of Christ the true miracle of "caring for the least of these."