"The moment a person finds their voice…is the moment their life takes on grace."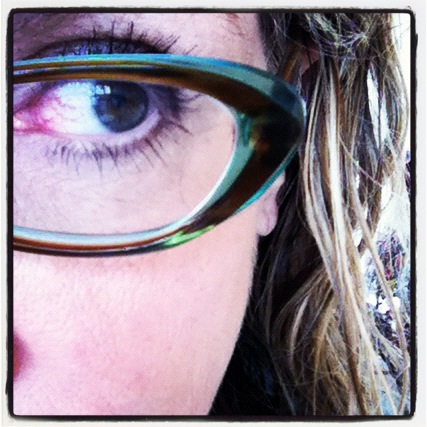 This quote has been rolling around in my soul. The more I consider it – let its words stencil themselves on my mind –  the more I think it just might be a little upside down. At least for me. Maybe it's when we take on grace, when we wrap ourselves in all its rich depth and overwhelming kindness, that we then find our true voice. If "voice" is more than style or delivery, if it's more than the way we craft words and phrases –  if it's really an expression of who we are – then grace has sewn its way through me.
You see, I am a patchwork person. There is no single voice in me. Maybe that's why I'll never call myself a writer – because there is no well-crafted manuscript in me. There is a single divine thread, but there is no beginning and end of a story, no expert opinions or witty remarks that would make for a great book tour. There's simply the fabric of who I am.
I am canvas –  painted with words that see fragrances and breathe in color. I am burlap – harsh and rough and frayed and hurtful. I am gossamer – unable to mask the transparency that reveals whatever is resting inside. I am cotton – printed with bright and dark patterns that tell stories. I am silk – heavy and complex.
I am paraphrased pieces, raveling at the edges, quilted together by a God who is a master tailor. I am content and restless, joyful and troubled, blessed and broken. Every voice is misshapen, yet the unbroken thread of grace transforms each shape into something He calls worthy. Something He calls beautiful.
He calls your voice beautiful too. Even if you're like me, with no well-crafted manuscript. Even if you're like me, raveling at the edges. Even if you're like me, a patchwork person. His grace awaits, ready to sew its way through you.