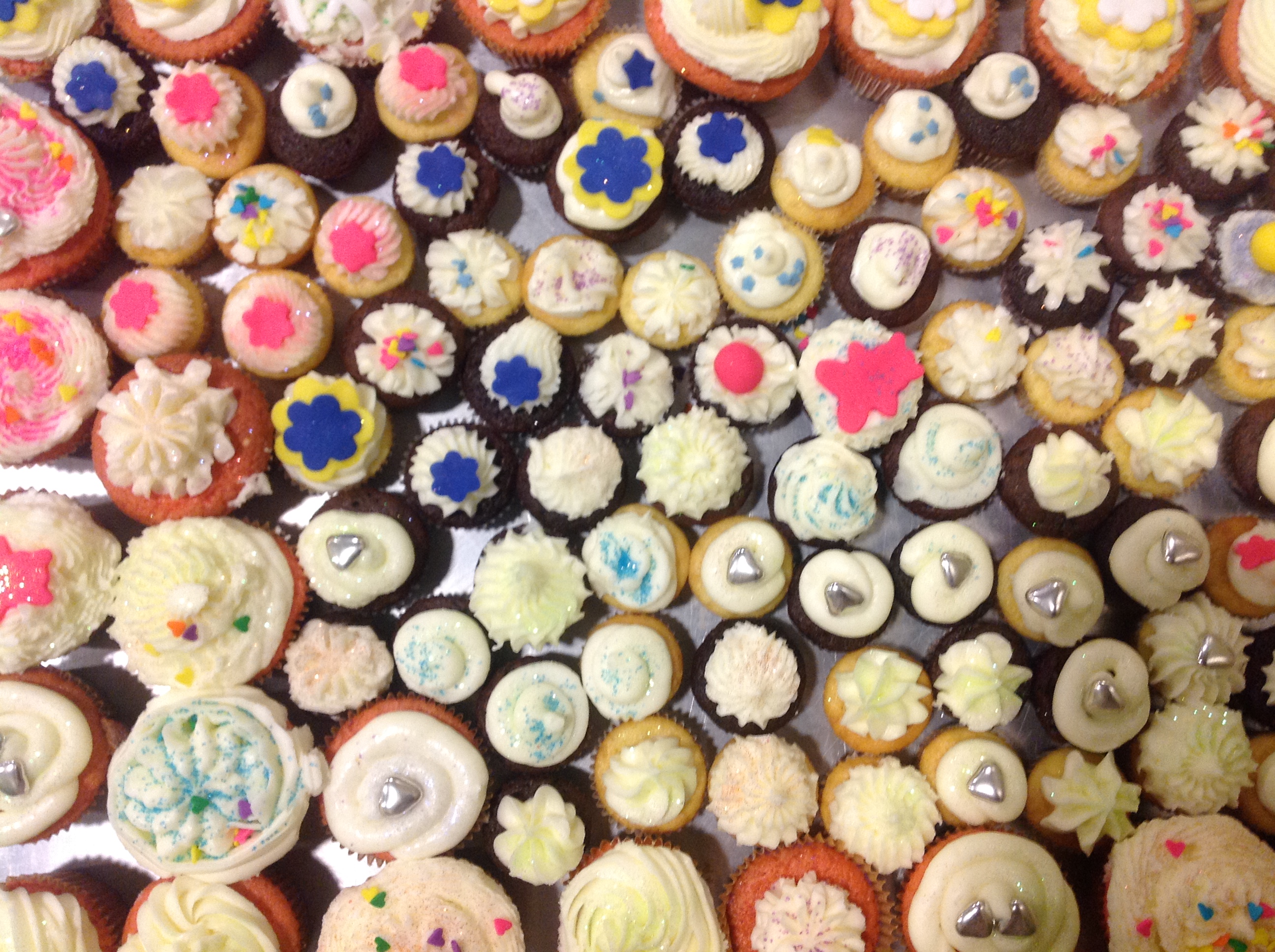 She carefully adorned her cupcakes with sprinkles, fondant stars, and fairy dust. There were more than a dozen in front of her, each receiving its crown of frosting and decoration before it joined cookies, chocolate-robed pretzels, and Rice Krispie lollipops peeking through iridescent cellophane. Every treat made at Camp NomNom was destined for a home – where, with a surprise visit, it would remind its recipient that kindness lives and Love wins. More than 1300 of those treats were made that day for people scattered all over the city. Hers joined the rainbow of color and the fragrance of warm vanilla sugar that would be packed in blue boxes tied with bright ribbon.
All except one.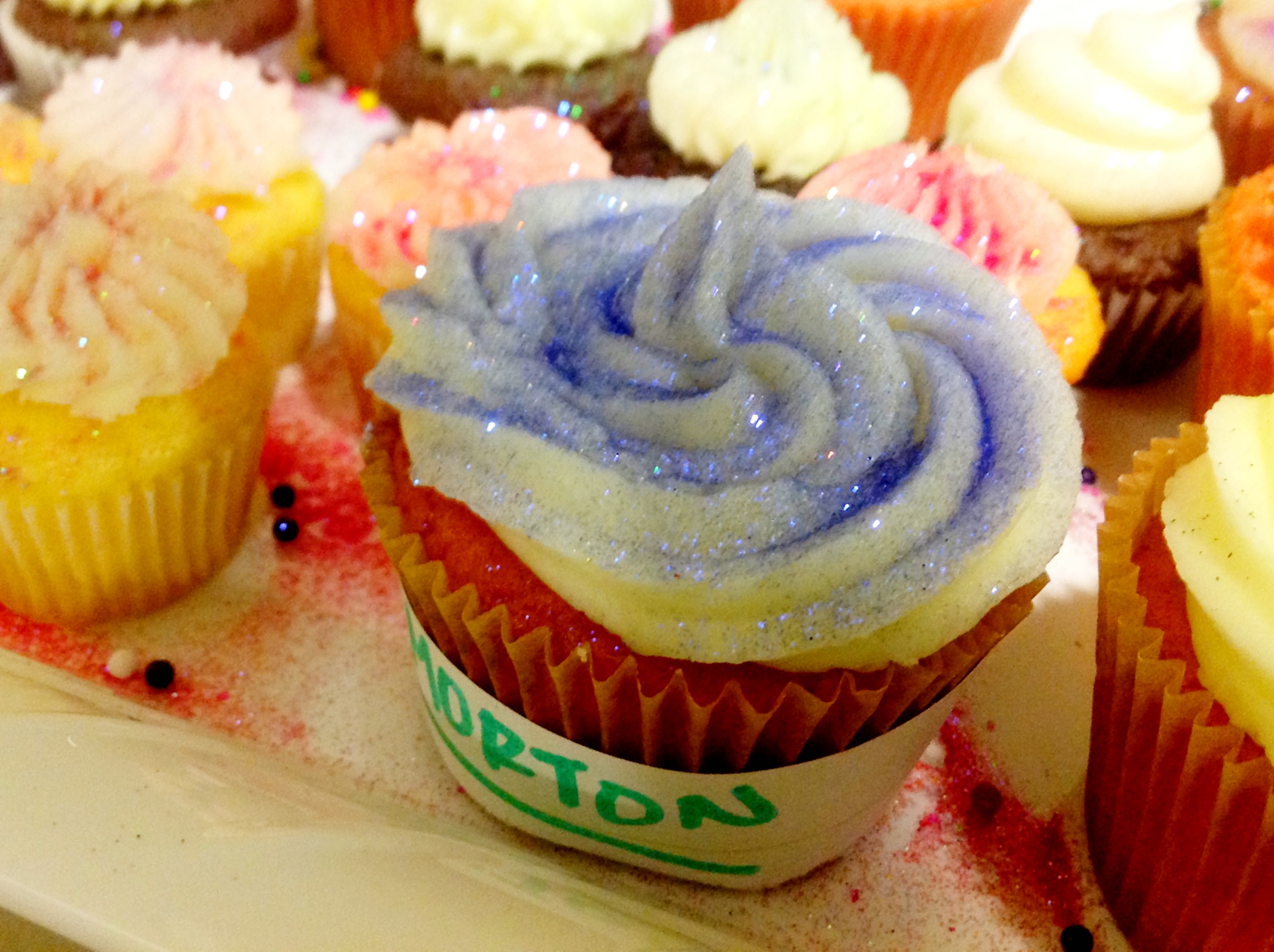 "Would it be OK if – maybe-I could let you know about one cupcake?" she asked. "It's important to me that it goes to a special family." We walked over to the tray filled with treats – so many cupcakes, so many gifts. She carefully picked up the one. Light danced off the shimmering sugar sprinkled on the swirl of buttercream. Again, she quietly said, "It's really important." She wrapped the name of the family around the cupcake like a banner and smiled. Later, when the blue boxes were packed, that cupcake accidentally found its way into the wrong box – and everything stopped until it could be found and placed in its rightful home.  Of all the cupcakes, this one had been hand-selected and specially designed.  Nothing would keep it from finding its someone.
Looking at that cupcake in the midst of all the other beautiful treats, I thought of God's precious kindness. His common grace is such a sweet gift that is given to everyone, allowing us to breathe in things like beauty and belonging.  That alone is more than enough to move our hearts to hope.  But He has more. In the midst of that common grace, God gives Himself. He hand-selects and specially designs moments that have only our name written on them – moments He has crafted exclusively for us, just to lavish His divine love on us. That love, that grace is perfectly designed for our hearts. To you, and to me, He whispers, "It's really important." Nothing will keep Him from sharing that love with us.
I pray that from his glorious, unlimited resources he will empower you with inner strength through his Spirit. Then Christ will make his home in your hearts as you trust in him. Your roots will grow down into God's love and keep you strong. And may you have the power to understand, as all God's people should, how wide, how long, how high, and how deep his love is. May you experience the love of Christ, though it is too great to understand fully. Then you will be made complete with all the fullness of life and power that comes from God. ~Ephesians 3