Today is National Heroes Day in Jamaica. It's fitting. All around me there are heroes.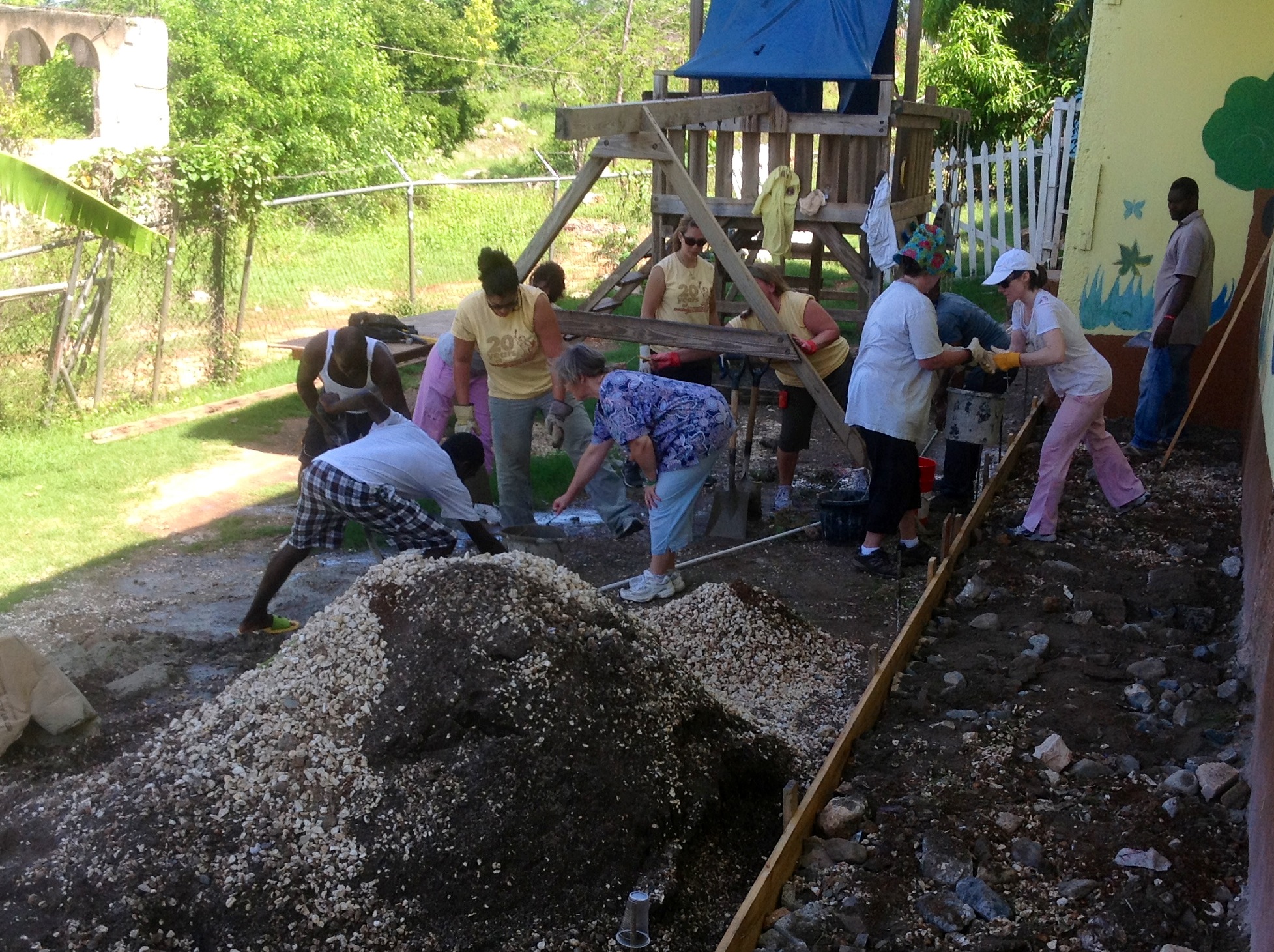 I'm serving with 45 women from across the United States. This week, the first-ever all-women Mission Discovery team will paint walls, mix and pour concrete, serve orphans and care for the women of the community. It's a long way from the suburbs and family and jobs. A few have traveled in groups, but most are here on their own, responding to a nudge to take a risk, to step beyond themselves, to be brave.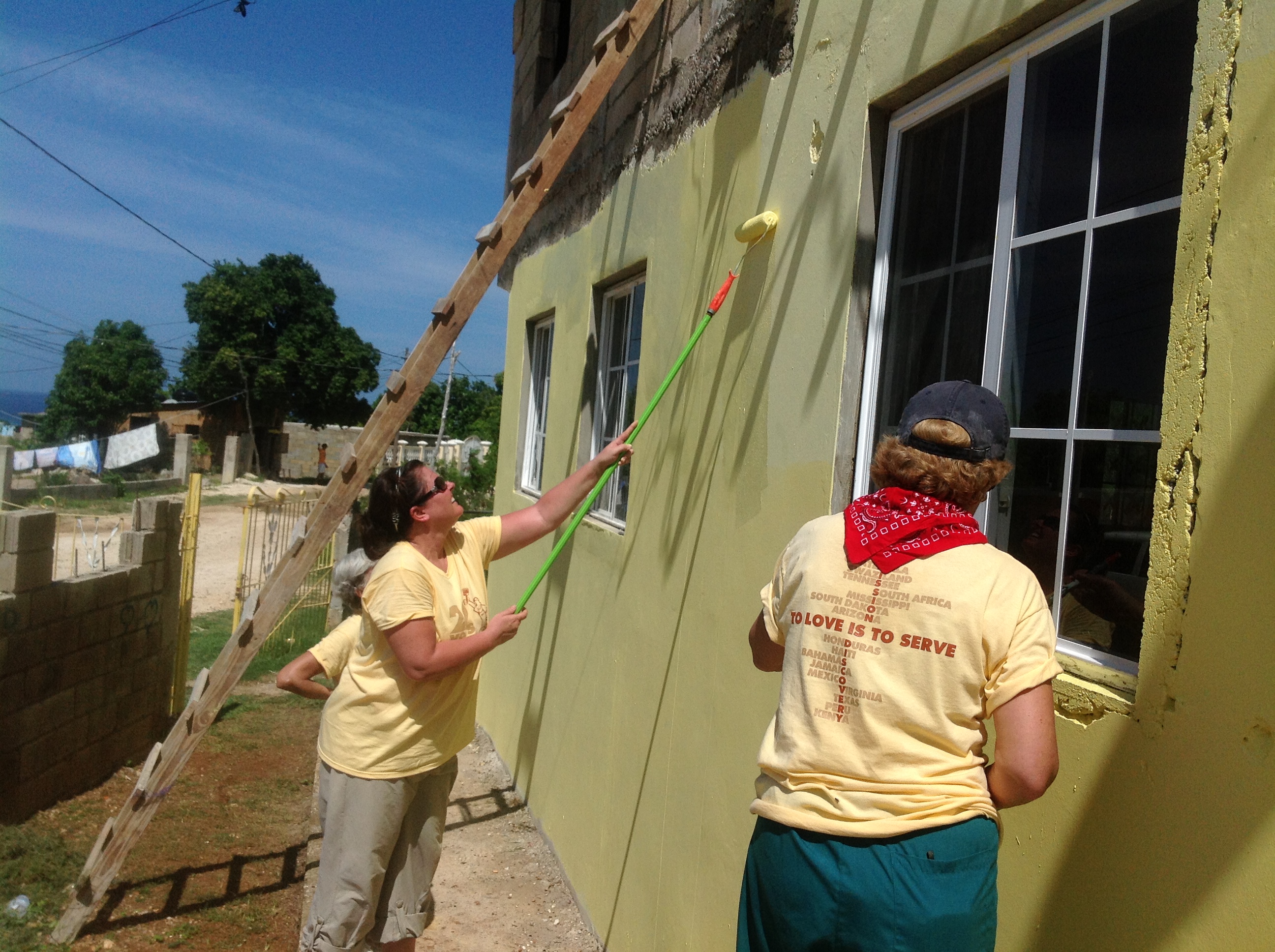 The language here is the only familiar thing. Just steps beyond the beautiful beaches and all-inclusive resorts lives a people longing to survive. Today, amidst the cinder block, tile, and dirt roads, the reality of third-world Jamaica sets in hard. And the beauty of third-world Jamaica shines. These women embrace the reality as they hold babies, carry buckets laden with rocks, climb ladders to paint the upper-most corners of windows and walls, and eat peanut butter and jelly sandwiches (a Mission Discovery tradition). This week, whether they know it or not, they are heroes.
Pastor Leroy is a hero too. He is pastor of Victory Christian Fellowship, a church and school. He has been preaching since he was 17, and he met Mission Discovery a few years later. His church was a metal building with a partial roof, no floor, no chairs. Though the windows were busted out, there was a padlock on the door – a crude attempt to protect the space that provided refuge to many. Now, Victory is a three-story building with electricity, a kitchen, bathrooms, library, a sanctuary filled with families, and classrooms filled with children. It is a place where all hear and see the Gospel – the very Good News.
Many children attending the school are sponsored by people in the US. The sponsorships provide the children with clothing, food, and an education.  Pastor Leroy beams when he thinks about what has been done for his kids. "When you sponsor our children, you give them hope. When you give our children a book, you give them the future." His love for the work of Mission Discovery is evident. "If there was no Mission Discovery, there would be no school. There would be no place for the children to go. They would have no hot meals."
The women's conference is part of Leroy's heart for his community. "We have been waiting for you for a year. We have been praying for you to come. We are part of God's history this week." He has been praying that there would be no rain this week. "We know God will work how He sees fit, and we pray He will withhold rain. Most women will have to walk to the church, and rain keeps them inside their homes." He is believing God for a full house. He is praying the women will see God's love and kindness and salvation. The women on our Mission Discovery team are joining him in that prayer.
Leroy has been courted by churches in other countries, where he could live an easier life than the one here on the dirt road. But he knows this is where he is called to serve. In Leroy's words, "with Mission Discovery, we have built this from nowhere to somewhere." It is a beautiful somewhere. And it will continue to be, with heroes like Leroy caring for it.
Happy National Heroes Day, Jamaica. Thanks for sharing a hero with us.