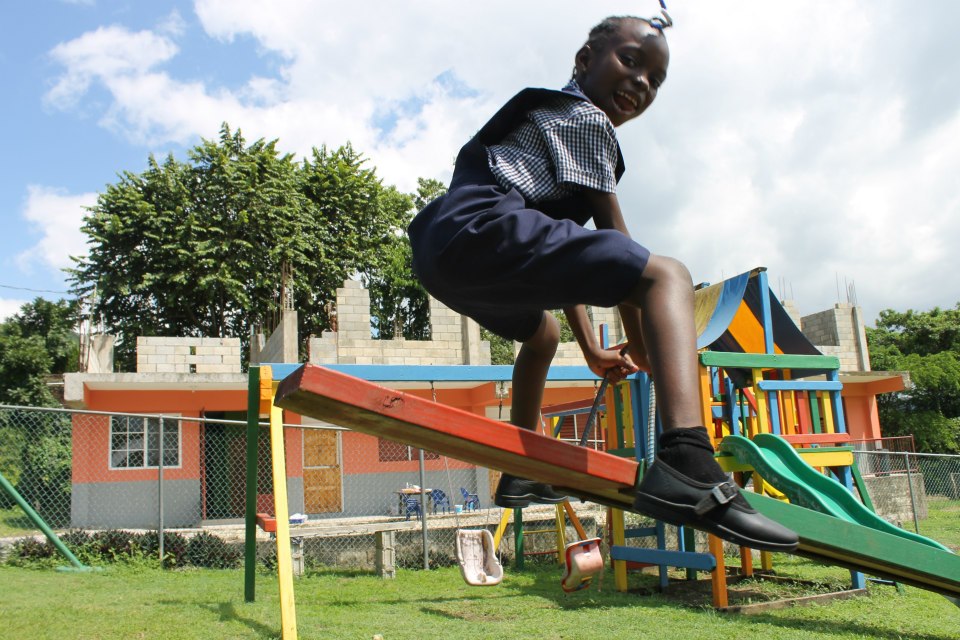 I just remember their kindness and goodness to me, and their peacefulness and their utter simplicity. They inspired real reverence, and I think, in a way, they were certainly saints. And they were saints in that most effective and telling way: sanctified by leading ordinary lives in a completely supernatural manner, sanctified by obscurity, by usual skills, by common tasks, by routine, but skills, tasks, routine which received a supernatural form from grace within. ~Thomas Merton
I love this photo. It was taken by one of the Mission Discovery Jamaica Women's team members. I can feel the rush of the moment. The joy is unspeakable. It's all about a simple moment of play. But it's more than that. It's about caring in common ways. There is no flash and grandeur. No perfectly posed photo opp. There is no drumroll, no loudspeaker, no "watch the wonderful work that is being done here!" announcement.
There is just the simple moment. A moment that is now embossed on hearts.
Today I pray to find contentment in obscurity, to find joy in the ordinary, to see God's heart and grace-filled hand in common moments.