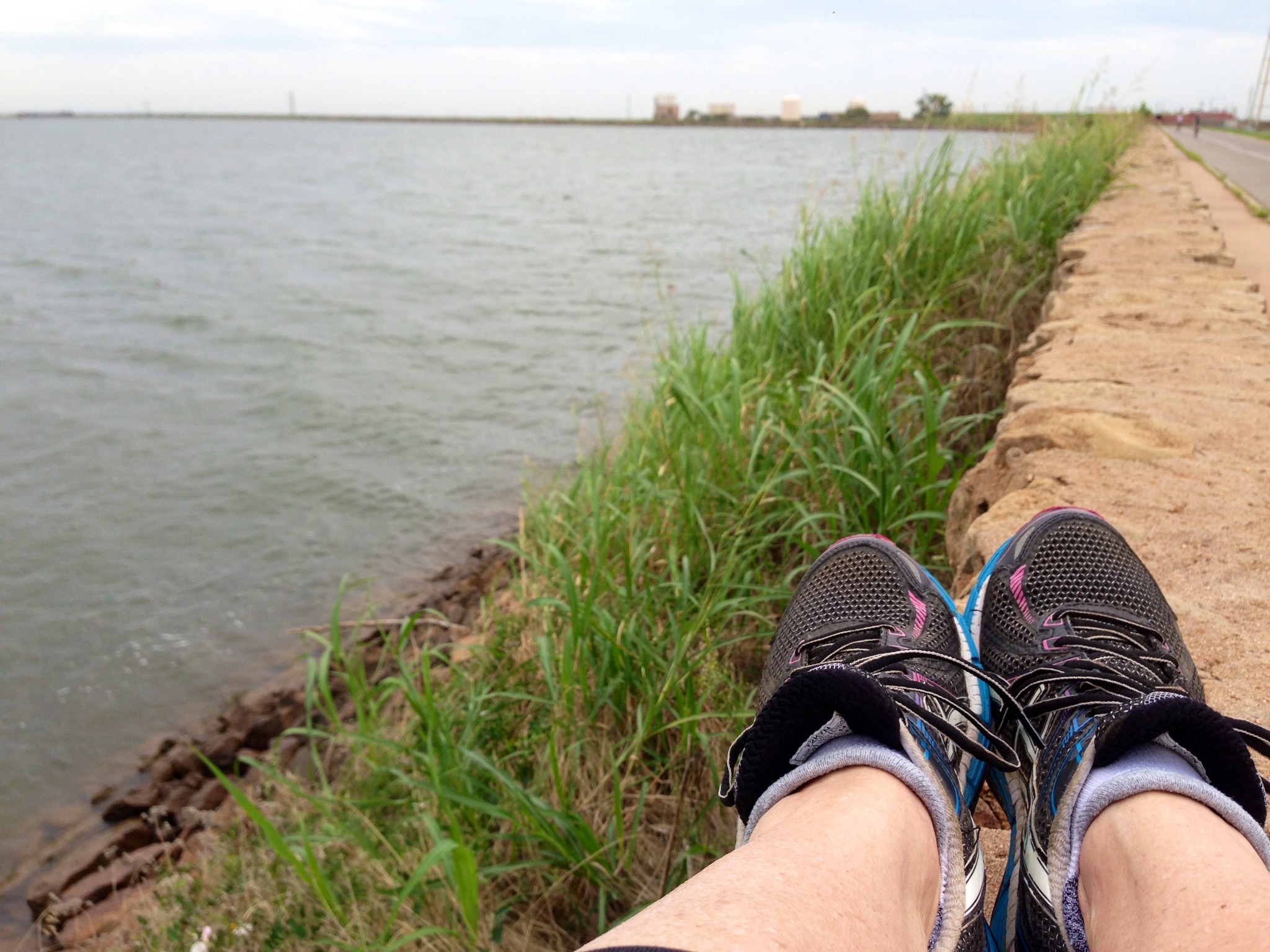 You sat on that stone wall so many nights, your long legs swaying in time to the lapping of the lake below or knees drawn and arms wrapped tight to brace against cooler breezes.  That wall was your "thinking about life" place, your escape from a house filled with anger and tears, from a school ripped by conflict, from a past that had robbed your present of innocence. You discovered it one night when the idea of driving anywhere-but-home filled your heart with just the slightest spark of hope. It was close to midnight, and the abandoned road near the lake welcomed you to a sanctuary where you could fully breathe. The wall heard your dreams. The wall felt the splash of your tears. In that all-alone place, you felt just a little less alone.
You were only 16, but you felt so old. Most days, you wanted to walk away. Run away. Get in the car and drive away from the familiar – the familiar that silently branded you "worthless." No one saw the word embossed on your heart. Your family would call you a fighter, a renegade, passionate to a fault. Your friends would say you did nothing in a small way, a lover of life. But you – you felt there was no way to fight against the wrong, no voice that could find the right words, no place to call home.
I caught a glimpse of you as I ran by that wall, the music in my ears keeping time to the rhythm of the pace. It was a high school reunion that brought me back to the city- the place that found itself in the rearview so many years ago. At that reunion and the reunions to follow, people said we looked the same, that things haven't changed at all in the – what is it now – four decades?
Decades of searching for brand new and running into the same familiar, of following passion and stumbling and rising again. Decades of stories about falling from grace and embracing redemption, of success and failure and abundance and struggle and comfort and pain. Those years have been filled with love found and lost and found one more time, with journeys to faraway places just to hold the hand of a stranger, with tears of joy unspeakable and of finding meaning in the most mundane of days.
I want you to know those stories, sweet one. Because they're yours.
How precious it would be to sit with you on that stone wall and feel the lake breeze that comforted us as we wept and wondered if things would ever change. I would tell you that they do. I would tell you that the house and the school and the past were all given to you – not as curses but as gifts – to fuel the heart of a warrior and a champion, and your sense of homelessness would lead you to find home in the hardest of places. We would look at the tattoo on your heart, and you would see the word "worthy" appear when the light illuminated it. And that word would be the start of so many more.  You would find the right words.
If I could, I would hug you and let the tears fall freely, knowing that they would someday become a reservoir of grace for those who felt condemned at the hands of others.  I would hold your hand so you could feel the healing power that exists in touch – a miracle of sorts you would be witness to time and time again on your journeys. And I would whisper, "Even now is a journey. Don't waste it."
Oh sweet one. If I could, I would tell you to breathe, to trust, to embrace 16 with the same intensity you will one day embrace 58. Your story need not wait on a city in a rearview mirror or "anywhere-but-home." And I would whisper, "Write it now."
"The life of faith is lived one day at a time, and it has to be lived – not always looked forward to as though the "real" living were around the next corner. It is today for which we are responsible. God still owns tomorrow." ~Elisabeth Elliot