Most mornings, I get one of these.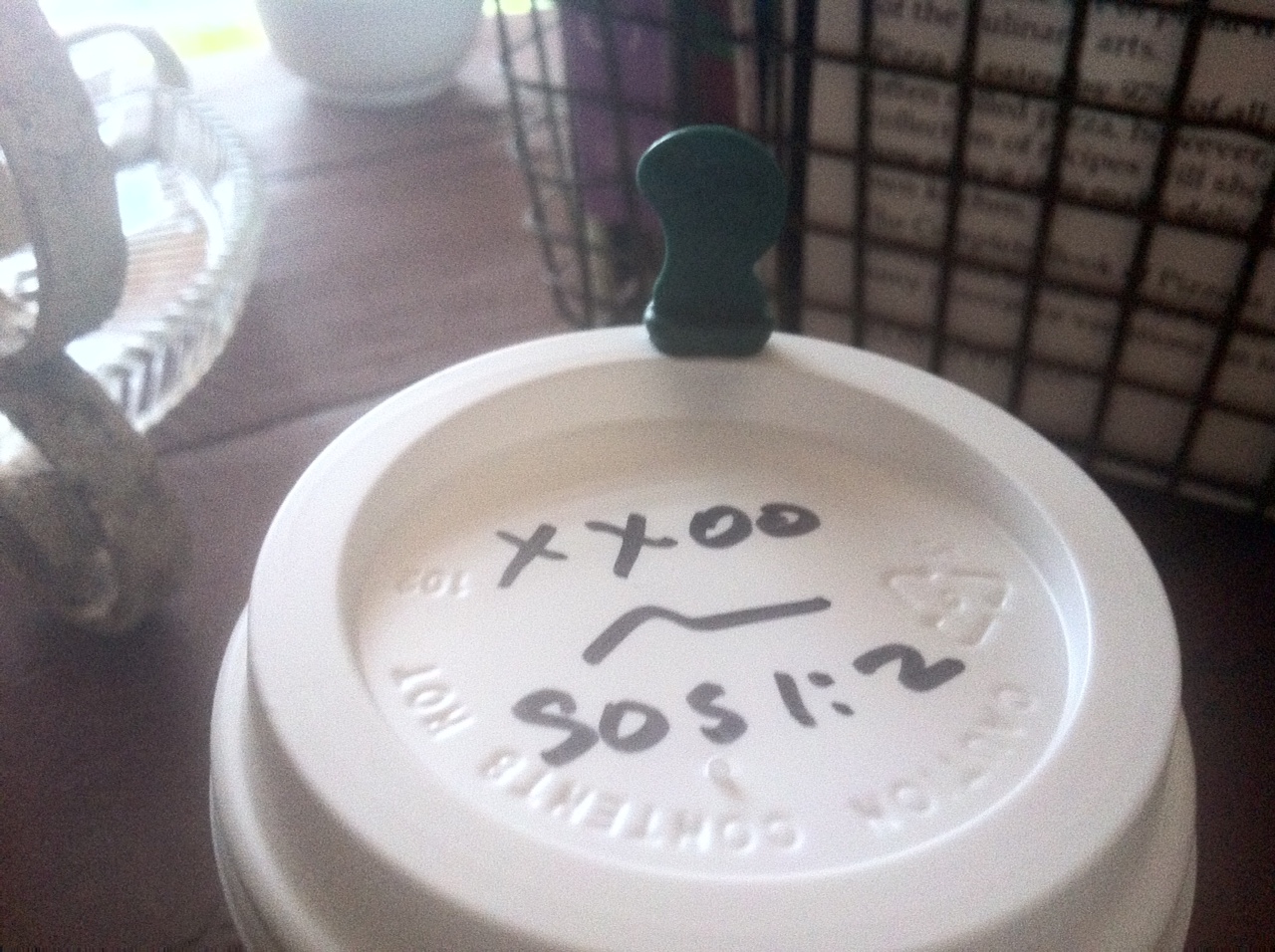 You may think it's a Starbucks lid with a Sharpie scribble. But it's a love note. Yes, we could brew coffee at home and save ourselves a lot of cash. Honestly though, I think my husband opts to drive down the street and get coffee just so he can write on the lid.
Because he loves me that much. I have more than 100 love notes tucked away in a bowl now. Some days I'll close my eyes and grab one, and then read it all over again – just to be reminded.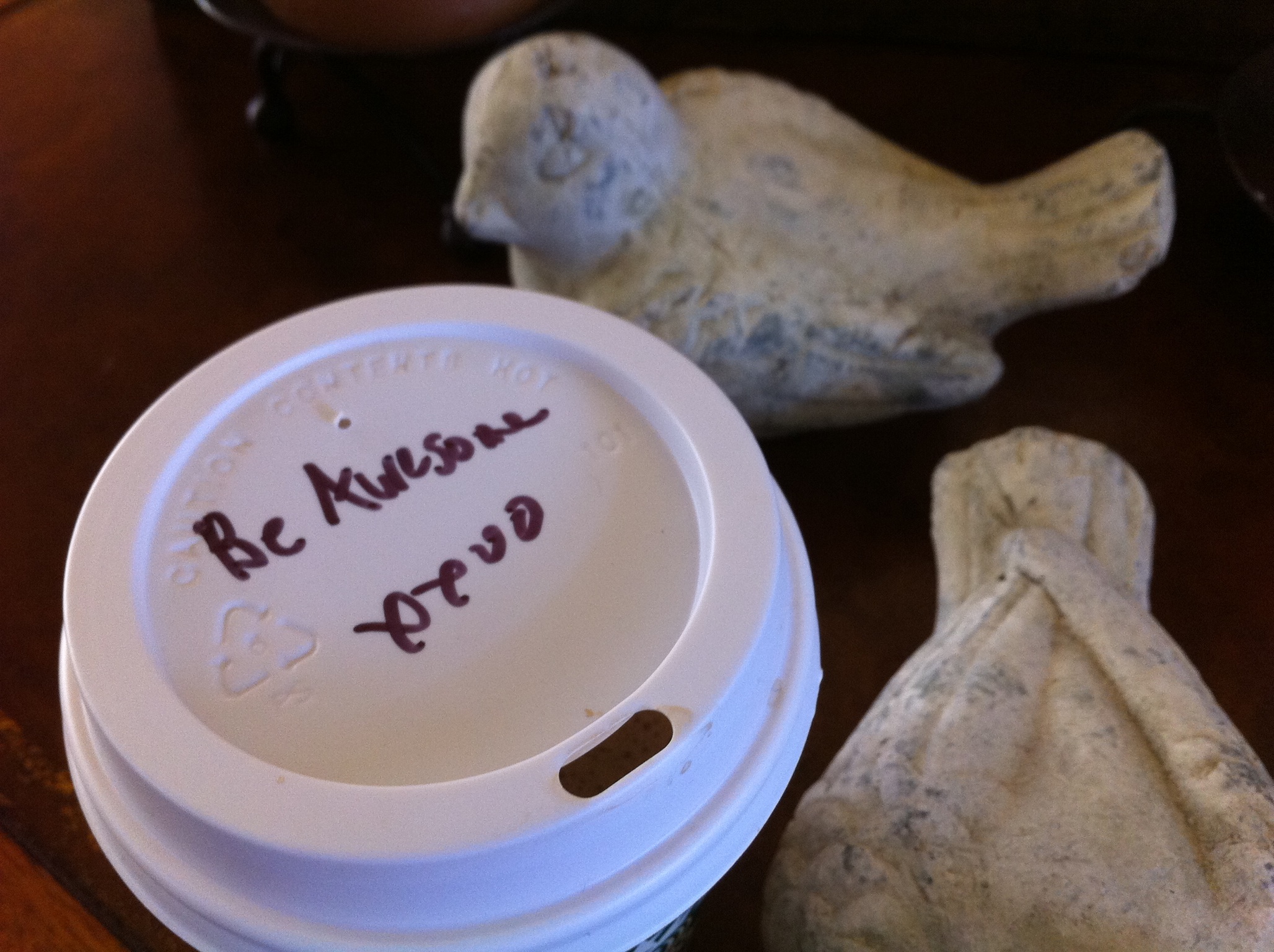 Yesterday, I listened as Mike Foster of People of the Second Chance talked about the yellow sticky notes his dad used to put in his lunchbox each day. He said the notes were usually the same.
Dear Mike, I hope you have a great day at school. I love you. Dad.
No matter how the day unfolded, Mike had that yellow sticky note.  On the best of days, the note cheered. On the worst of days, the note redeemed.
Yellow sticky notes.  Love notes on Starbucks lids. Both are powerful – because both say "You are BELOVED."
Greatly loved. Precious. Dear to the heart. Priceless.
God sends those notes every day – in sunrises and smiles and moments of quiet and gentle nudges that say "Keep going – I've got your back" or "It's OK to cry." On the best  of days, He cheers. On the worst of days, He redeems. And every day, He writes this to you: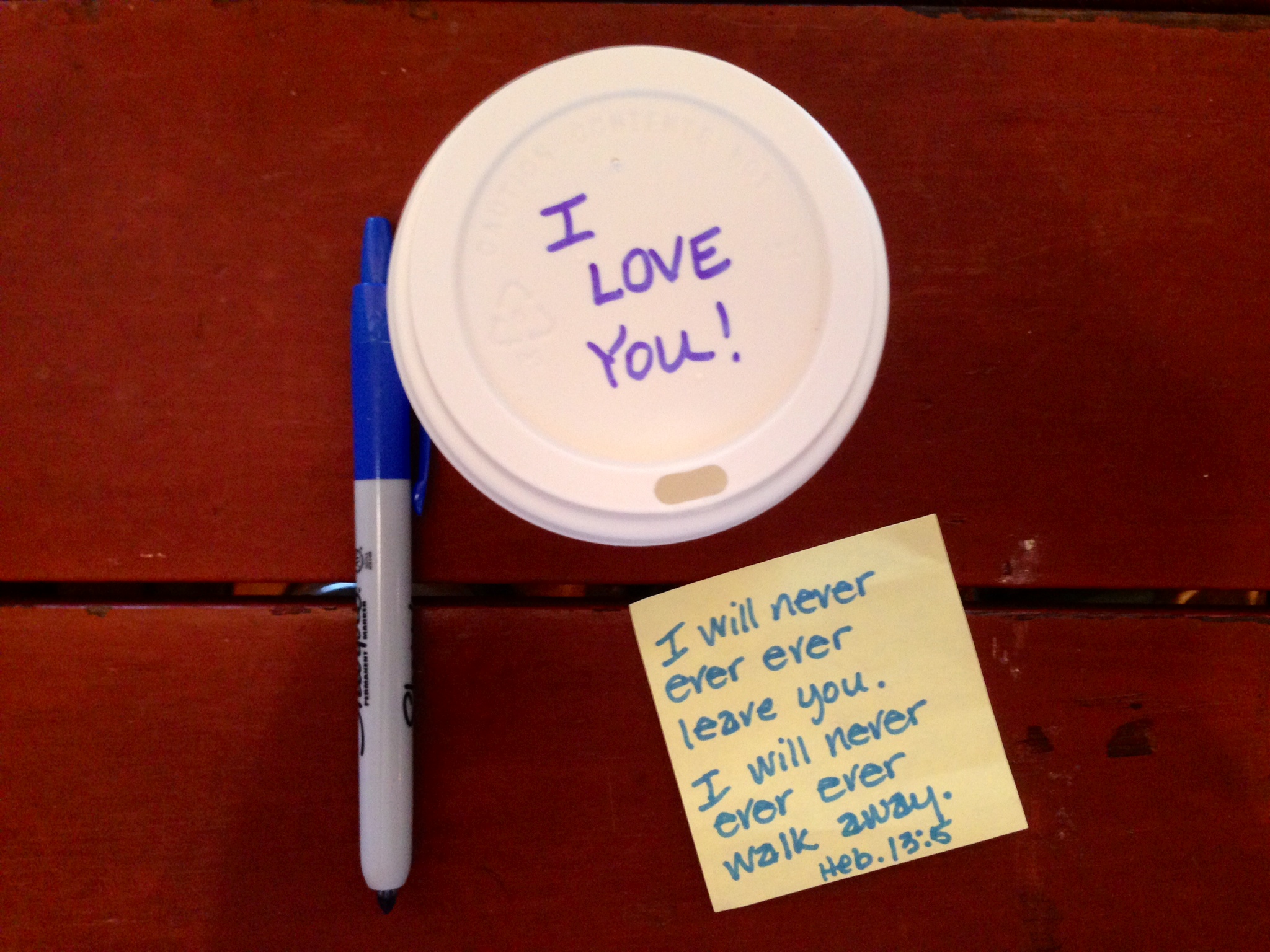 Today, what does God's love note say to you? Would you share it with me? I'd love to read it too.