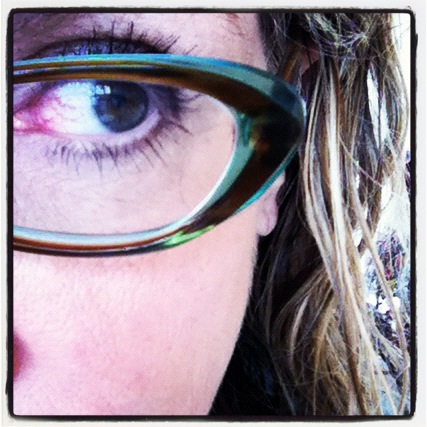 "Listen to your life. See it for the fathomless mystery it is. In the boredom and pain of it, no less than in the excitement and gladness: touch, taste, smell your way to the holy and hidden heart of it, because in the last analysis all moments are key moments, and life itself is grace." ~Frederick Buechner
This is today.
I awaken to it with anticipation of what it holds. There will be checkmarks made on lists of things to do, coffee with a friend, a hopeful few steps forward on a big dream and a few words of wisdom to encourage others. It's a ponytail day, because time is already tripping over itself. I breathe in deeply and remind myself not to become anxious, but rather to pray about everything. Every. Little. Thing. 
This is today. 
I awaken to it with some leftovers from yesterday – there's excitement about a Christmas trip and disappointment in some news I received and thankfulness for a son who is also my friend and even some remnants of "should I even bother to dream that big dream at all?" that are clattering about in my brain. I fight the urge to cling to them all – especially the hard parts – and let them paint this brand new day with leftover colors.
This is today.
Its description could change from "can't it just be over already" to "I hope it never ends" in a flash. It may go from best day to worst day back to best day in a phone call or meeting or email or text or comment or cute puppy picture on Instagram.
Today. This day. 
This day colored by beautiful sunrise – or horrible storms.
This day with everything in its place – or wrecked beyond measure.
This day full of wise choices – or with a day full of hard lessons.
This day that begins with the beautiful dawn – or sleeping through an alarm clock's clanging.
All together or all coming undone.
Happiness and heartbreak, all wrapped up in the same 24 hours.
This is the day that God Himself has made, has designed, has shared with me.
This day. This perfectly wonderfully beautifully broken day – He crafted THIS DAY. With purpose. With meaning. With mercy. With grace. With opportunity. With love.
This day.
And today, I can find myself shackled by situations or present in His presence. To allow the moments to define me or refine me. What I do with this day doesn't change it – but it changes me. So today, I remind myself of this:
This day belongs to the Lord! Let's celebrate and be glad today. Psalm 118:24
This day. I will celebrate. I will be glad. Whether it comes naturally or I have to muster up the courage to choose. I will be willing to celebrate this day. (Willing. My word for 2013. There is it again.)
Maybe you're a little like me, with things clattering about and time that trips over itself. So maybe you need this reminder too. What other reminders would you share about this day? I'd love to read them.