A sweet friend has challenged me to write a reverse resolution for 2014. Rather than fill a list with things I want to accomplish or change over the next year, the goal is to write a story of the way the year will turn out because of the list.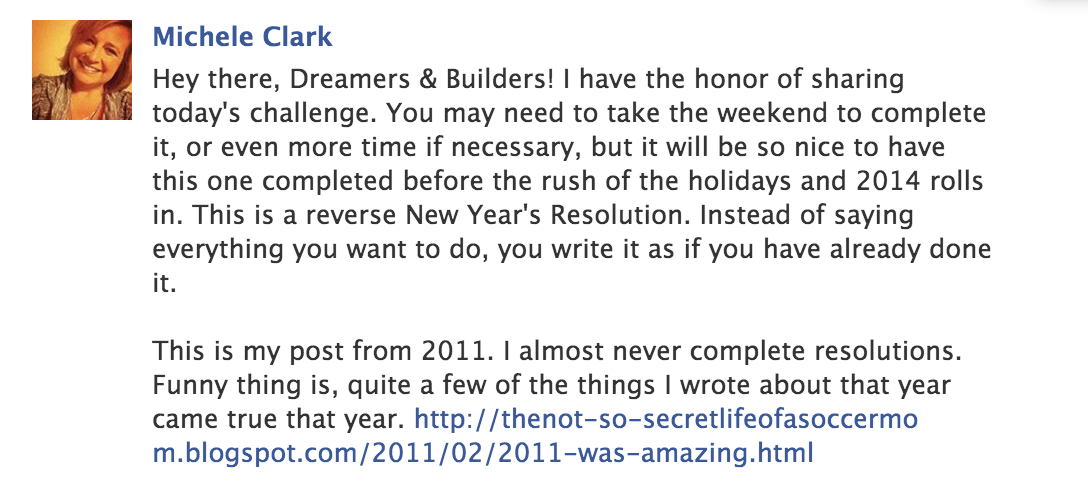 It's a lovely thought. And it does have me really wondering what next year WILL look like. And what my word for the year will be. This year's word has been "willing," and I find it has appeared as both stars and stones on the journey.
I want so much to start writing.
But before I can look down that road, I need to look down another road.
The one behind me. 
A few months ago, I wrote my obituary. And its words breathed real, pure air into the dreams I had been holding in hope-filled hands like a warm cup of coffee on a wintery day. Asking myself how I wanted to be remembered revealed how I wanted to live and what I wanted to do – unapologetically do – and where my simple, still-water joy is found. It painted a picture of me that I had not ever seen before. A brave and beautiful picture.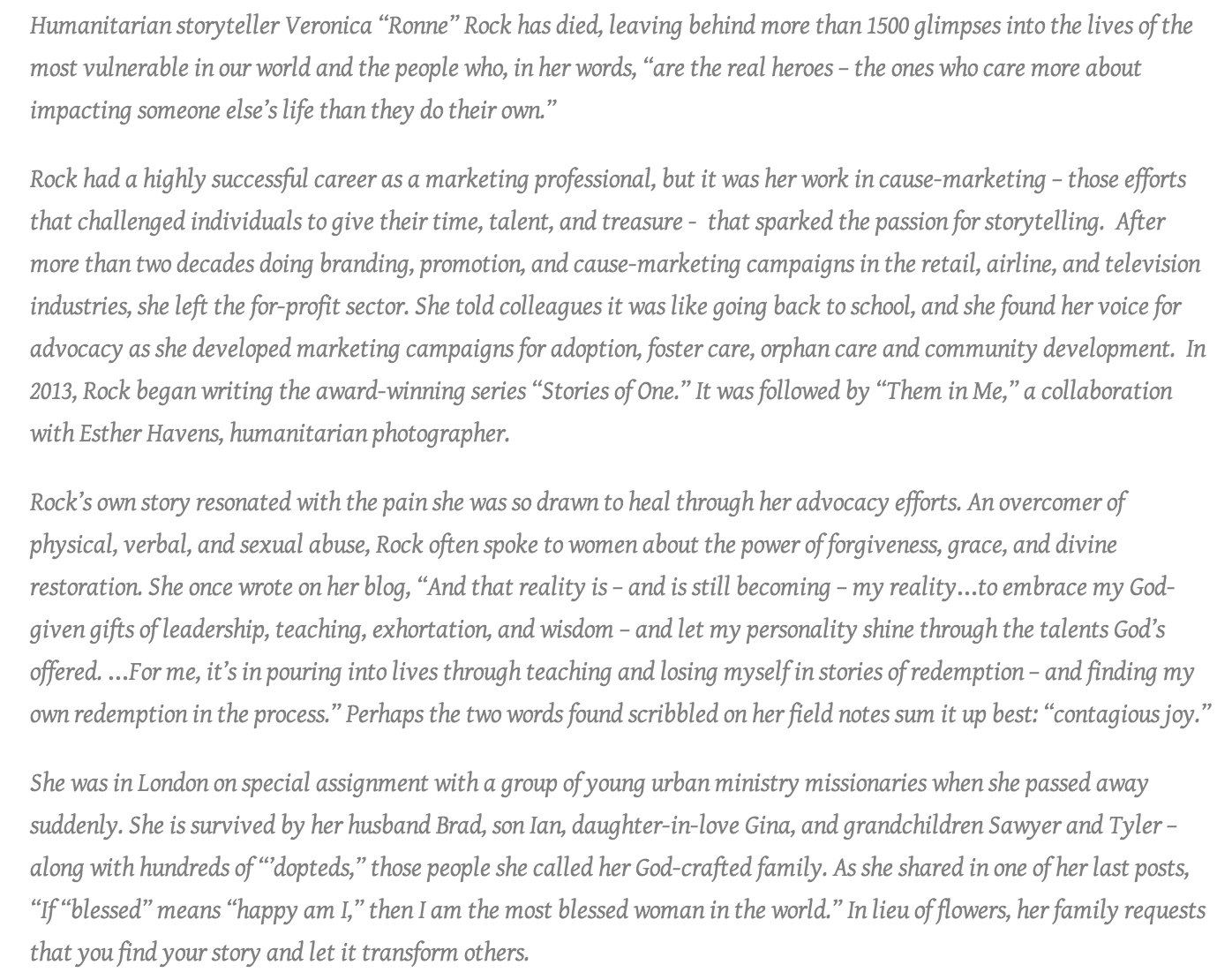 I need to remember the words in that obituary.
But I need to look further down the road – to a piece of paper, with doodles and scribbles.
A place where my imagination was given permission to come alive. (you can read about that place here)
I asked myself simple questions on that paper.
What feels like home to you?
What feels like rest?
What are the dream jobs you've wanted – from the time you were a little sprite?
What dreams have you had that you just can't forget?
What have people spoken to you and prayed over you that you still cling to?
Who do you find yourself drawn to – who fuels your heart?
What are the things you simply can't NOT do?
What are your gifts? Your talents? Your passions?
What is your story that helps someone else's story?
And the doodles that came showed the pieces of me that were still pieces – piled up and jumbled but not yet put together to reveal the picture. Bravery then came in the encouragement of three women – strangers at the time – who challenged me to take those pieces and put them together to see the self-portrait that would be smiling back at me.
That self-portrait was one of purpose. My purpose. My brave calling.
Brave found its way to me through the scribbles and the strangers. And the movement toward the doodles, toward the true self-portrait of me was a left-footed waltz. Willing, yes? Yes. But graceful? No. And brave lost its footing a bit as it let go of the hand of the Instructor and opened its eyes and ears to the flashy din of the crowd – every voice with an interpretation of what the waltz was to look like in the first place or what dance might be more eye-catching or dramatic or beautiful.
Brave kept moving, but she stopped dancing. Because that's what happens when we forget where to focus and who to listen to. We move. But we don't dance. And the world around us may applaud and cheer our efforts, while we struggle to catch our balance enough to catch a glimpse of that self-portrait of our dreams.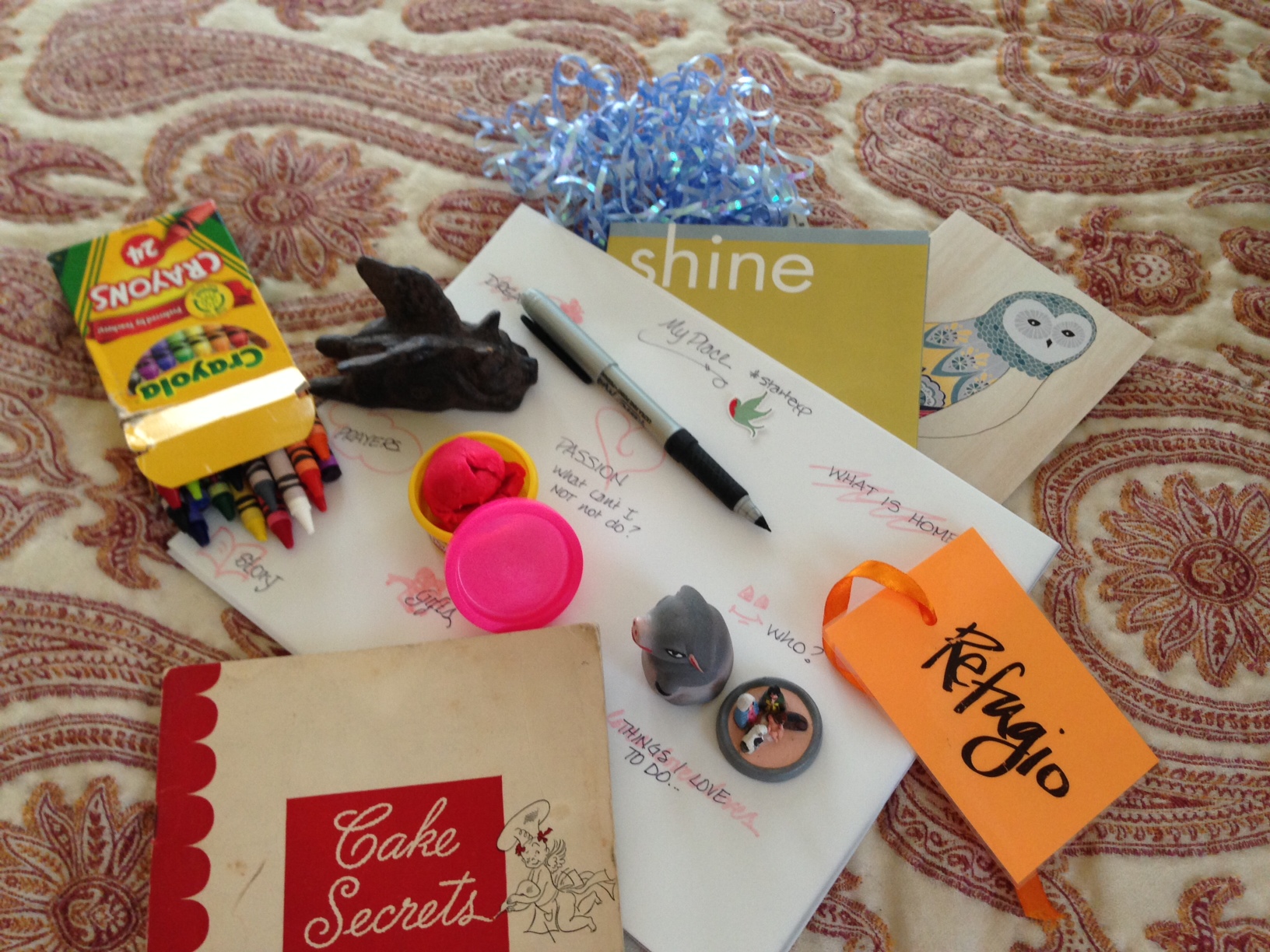 We need doodles. We need obituaries. We need self-portraits.
It's time for brave to come again. Before I can look at next year, I have to be willing to stand firm in what remains of this one. To be reminded of who I am at the core and remember what breathes life into this gal.
It's time for us – you and me – to grab the hand and get to dancing.
Today, how may I pray for you? Where does brave need to return, so you can scribble and dance and see the self-portrait of your dreams?