i woke up this morning with a beautiful day approaching, yes i am blessed, maybe i will be able to put a smile on someone's face today, peace and love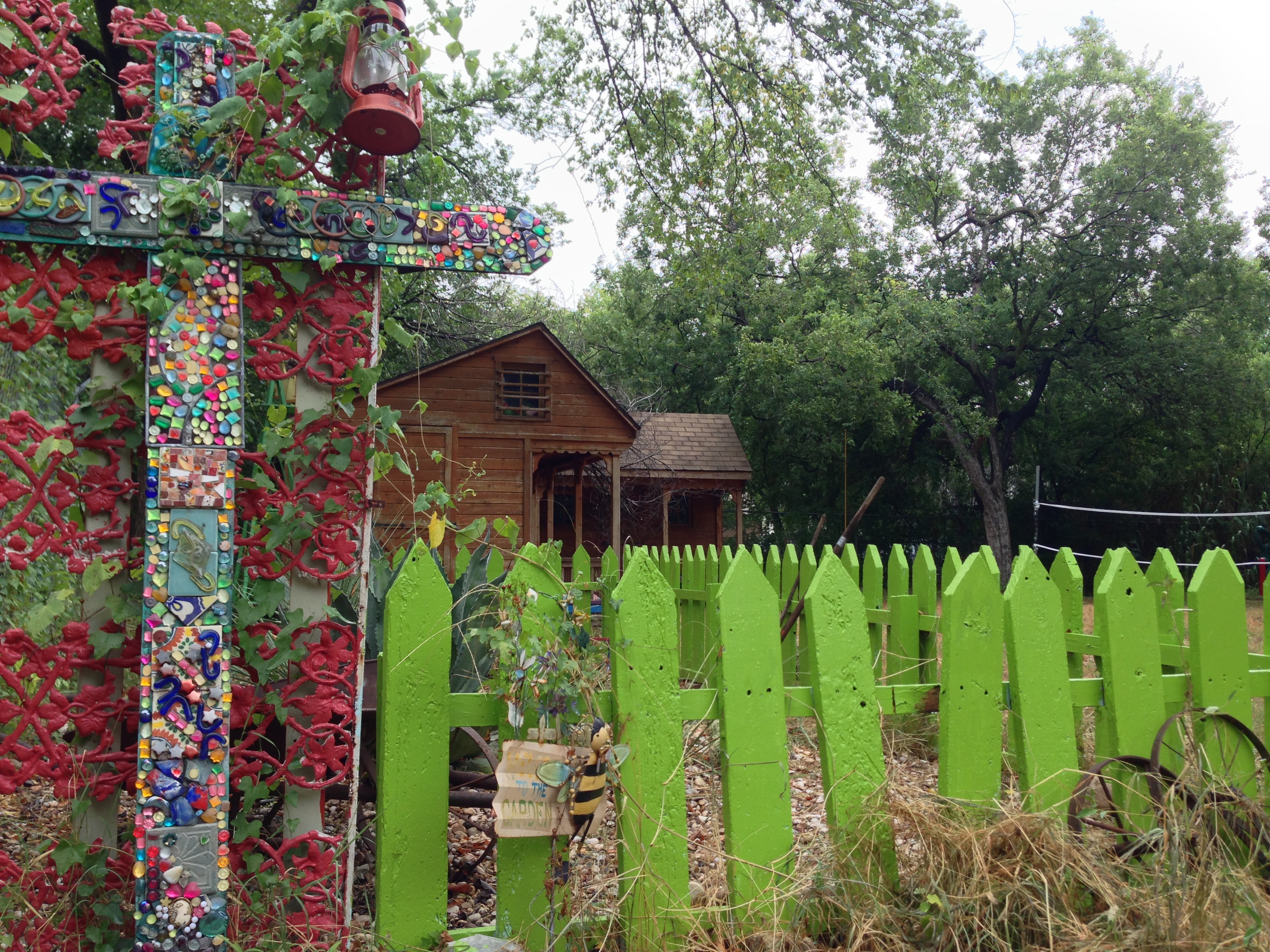 It's a bit like Heaven in the movie "What Dreams May Come." The color is so rich, so thick that it seeps into every available space of the patchwork home hiding behind old oaks. Even the light is infused with sapphire and violet and yellow.  You can almost inhale it – almost taste it – as it dances in the gardens and play area.
keep dreaming, when you stop you lose, blessings and love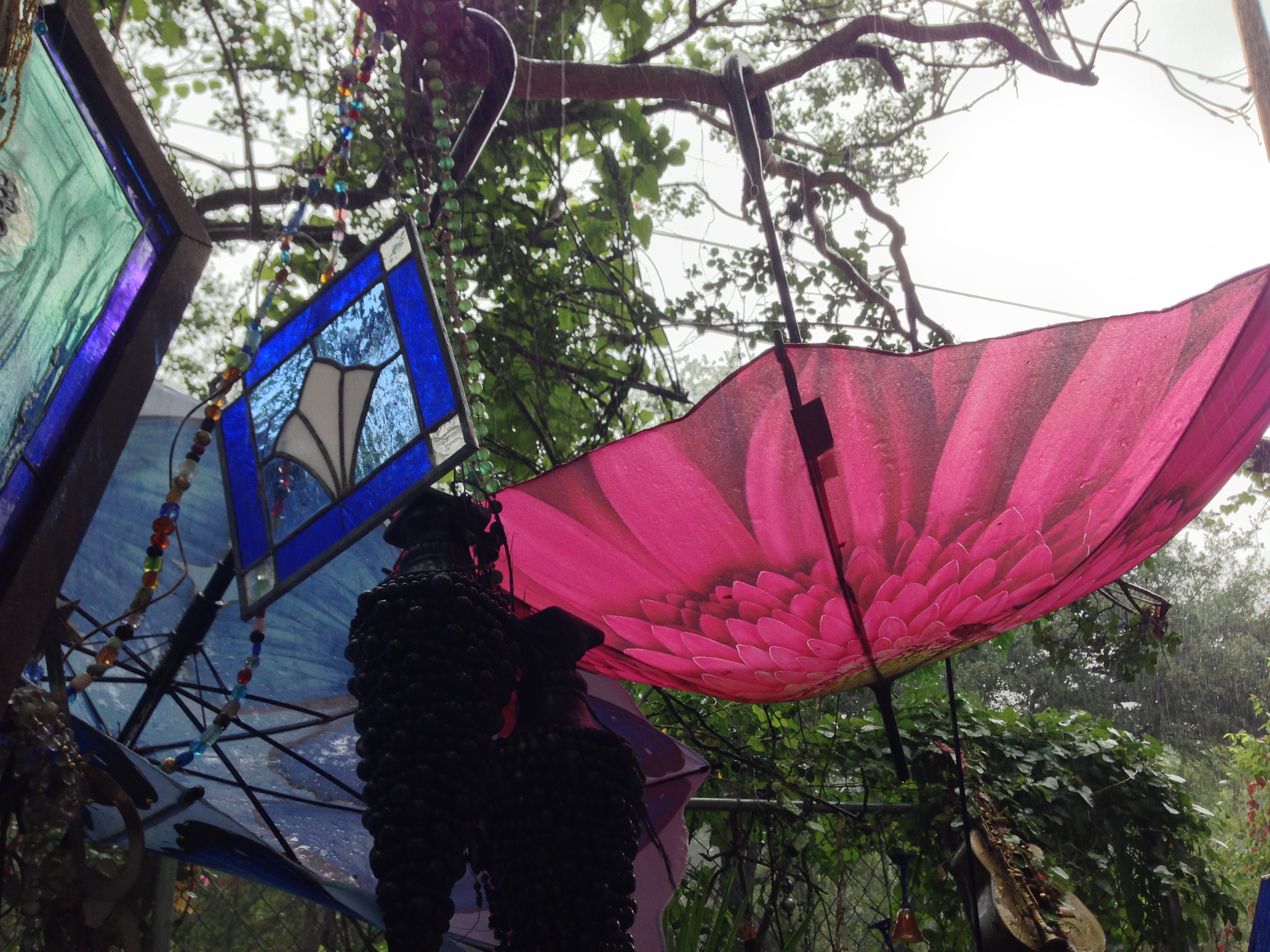 The home belongs to my friend, a beautiful woman who loves Jesus and Bob Marley. Reggae is her worship music and the stained glass of her sanctuary is found in the guitars she decorates to raise money for the place she calls home. She came from the roughest of places herself, a place with little love and little to eat and hard decision after hard decision to make any life at all. Somehow she ended up in Texas, in a neighborhood that felt like home to her past and salvation to her future. The little clapboard house was all she could afford in a city that she found welcomed broken people like her. Drug deals went down and women sold themselves to feed their families. And there was no place for kids to play.
It was the kids who gave her hope.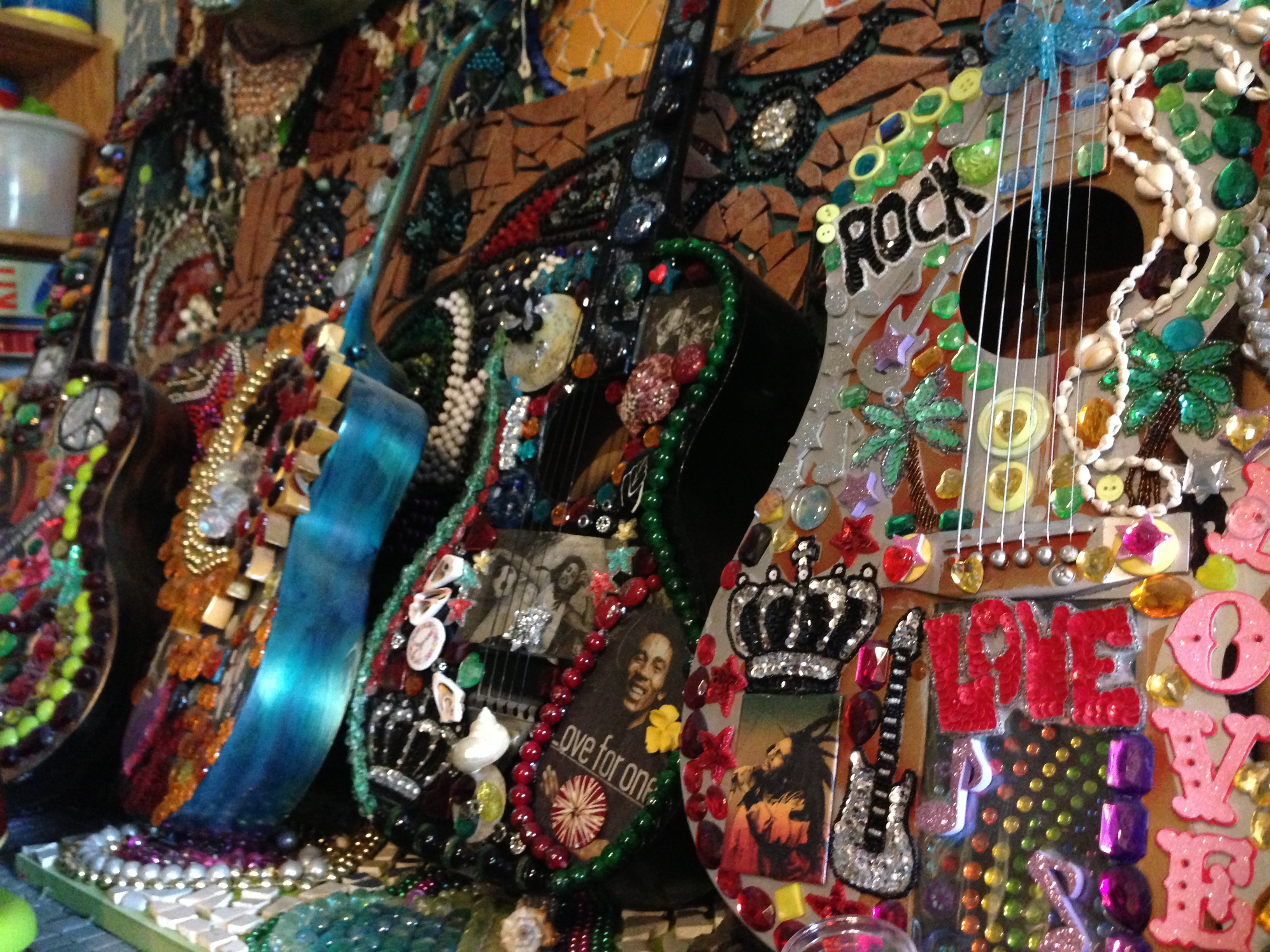 What started as an act of kindness – giving ice cream and a kind word on hot summer days – has become a revolution in her neighborhood. Most days you'll find her dressed in shorts and flip-flops, with bright red hair that is as much a work of art as the designs in her studio. Some days are good and some days are hard – but all days, she'll be working on a new design or sorting contributions to a storehouse that now serves not only children but young moms and the homeless. "It's hard to made good choices when you're hungry. And it's tough to survive when there's no one around to help." There's a small library where kids study after school, plots of veggies to tend to outside, and a play area that's filled with trinkets turned treasures. Everything about her sanctuary is a picture of redemption. A old piano sits in a hand-hewn amphitheatre, surrounded by chairs and repurposed school desks. A bass boat floats on grass, and flowers grow in glittering gardens.
little things that are overlooked mean everything to some of us, blessings and love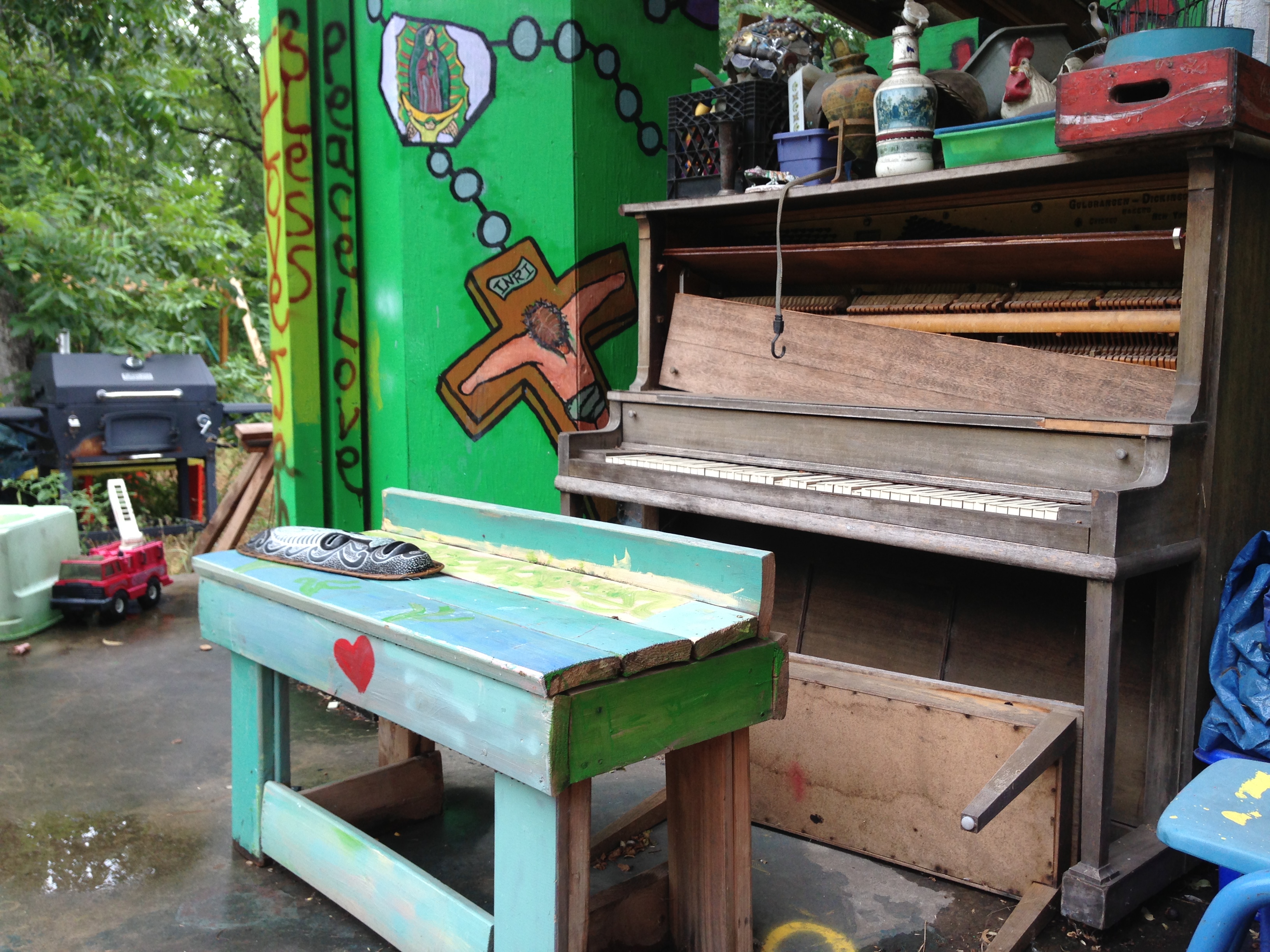 She doesn't want attention – in fact, she feels uncomfortable when much is made about what she's doing. Her goal isn't to fix her neighborhood or make a name for herself. It's simply to care for the innocent, to change the way kids see themselves. She remembers wanting to be loved, wanting to know she was going to be OK, wanting to just be free to imagine and dream and think big thoughts. And she's seen first-hand what can happen when someone is told they have value and worth. She's watched the kids who have played that old piano get scholarships, has watched young moms care well for their children, and has seen God open the eyes of countless people in her city to the needs of the discarded and forgotten.
I think we could all use a little Jesus and Bob Marley in our lives. I think it's time to start the revolution right where we live.
what more could i want in life? I am loved and i am useful, blessings, light and much love
(How I wish I could introduce you personally to my friend – and show you her beautiful face. Perhaps if you come to CasaRock, we can take a journey there. Would you please pray for her now? Pray for protection, pray for peace, pray for provision.)