This is a rare thing for me – a moment of Kitchen Therapy that doesn't have one single recipe in it.  Instead, it has an idea – one that I've come to adore this past year.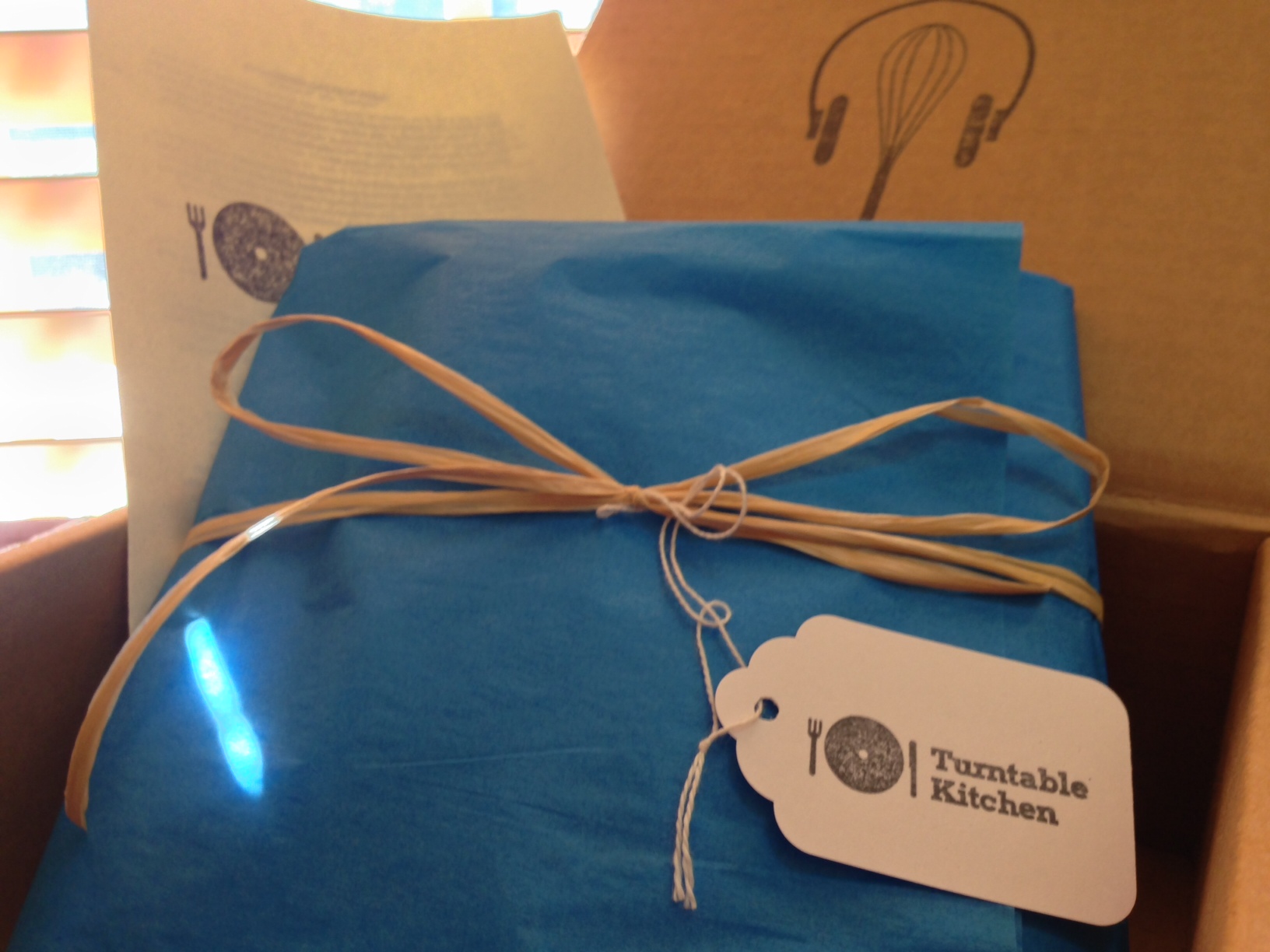 I don't remember when I first learned about Turntable Kitchen, but the thought of getting a little brown box in the mail with recipes and stories and special ingredients and songs was a little like telling me Julie Child is alive and well and wants me to be insanely happy.  The boxes are imagined by a California couple – she's a photographer and he's an entertainment lawyer and together they are an exceptional pairing, like fine wine and cheese or maybe chicken and waffles (because they certainly have soul).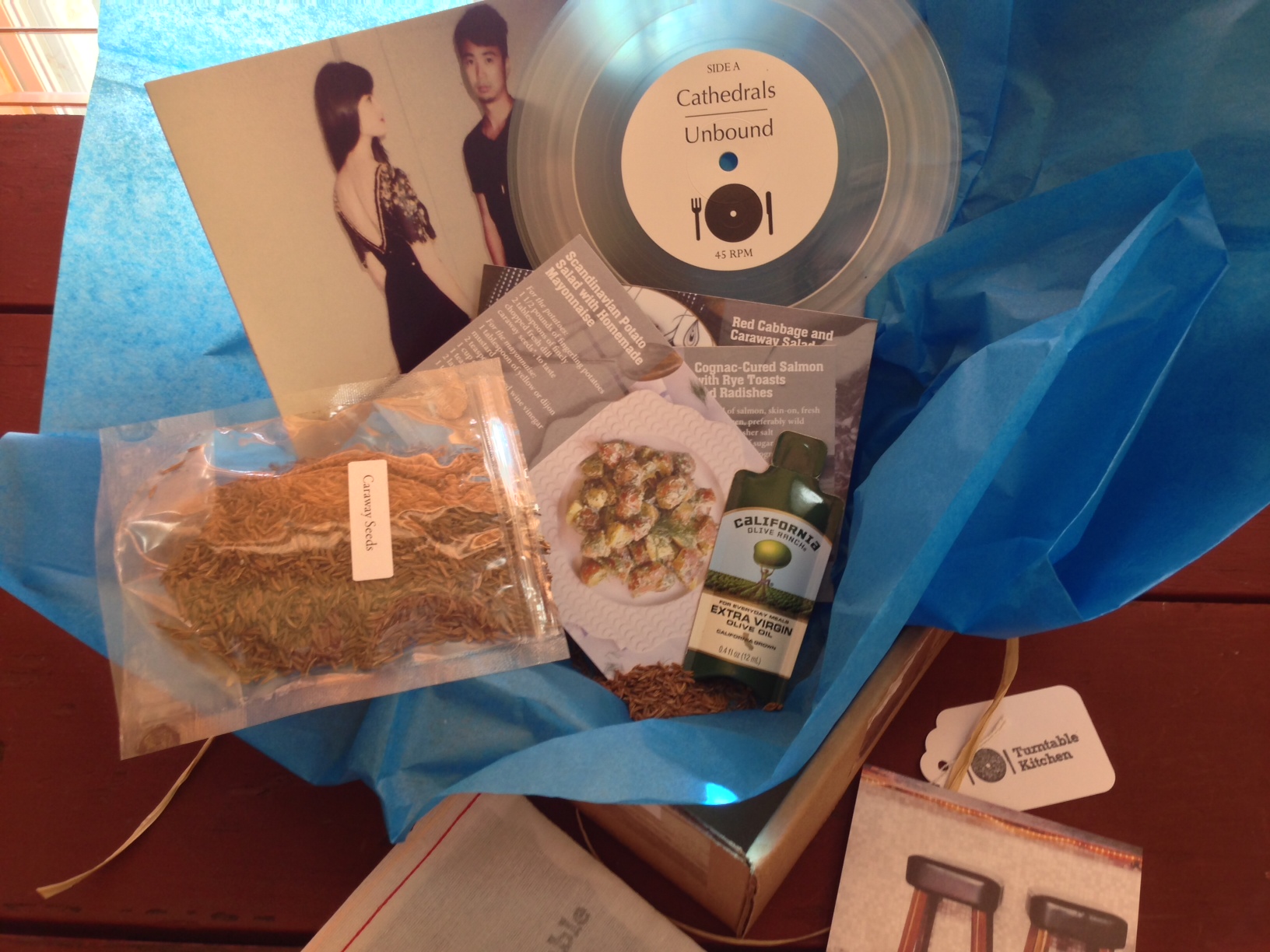 The recipes are creative, fresh and unique (fennel pollen was last month's featured ingredient). The music is always good. And the packaging is wonderful. I've given boxes and subscriptions as gifts, because those little brown boxes are inspiring.
But Turntable Kitchen has inspired me in even more meaningful ways – ways that last long after the box has been recycled and the spices are gone.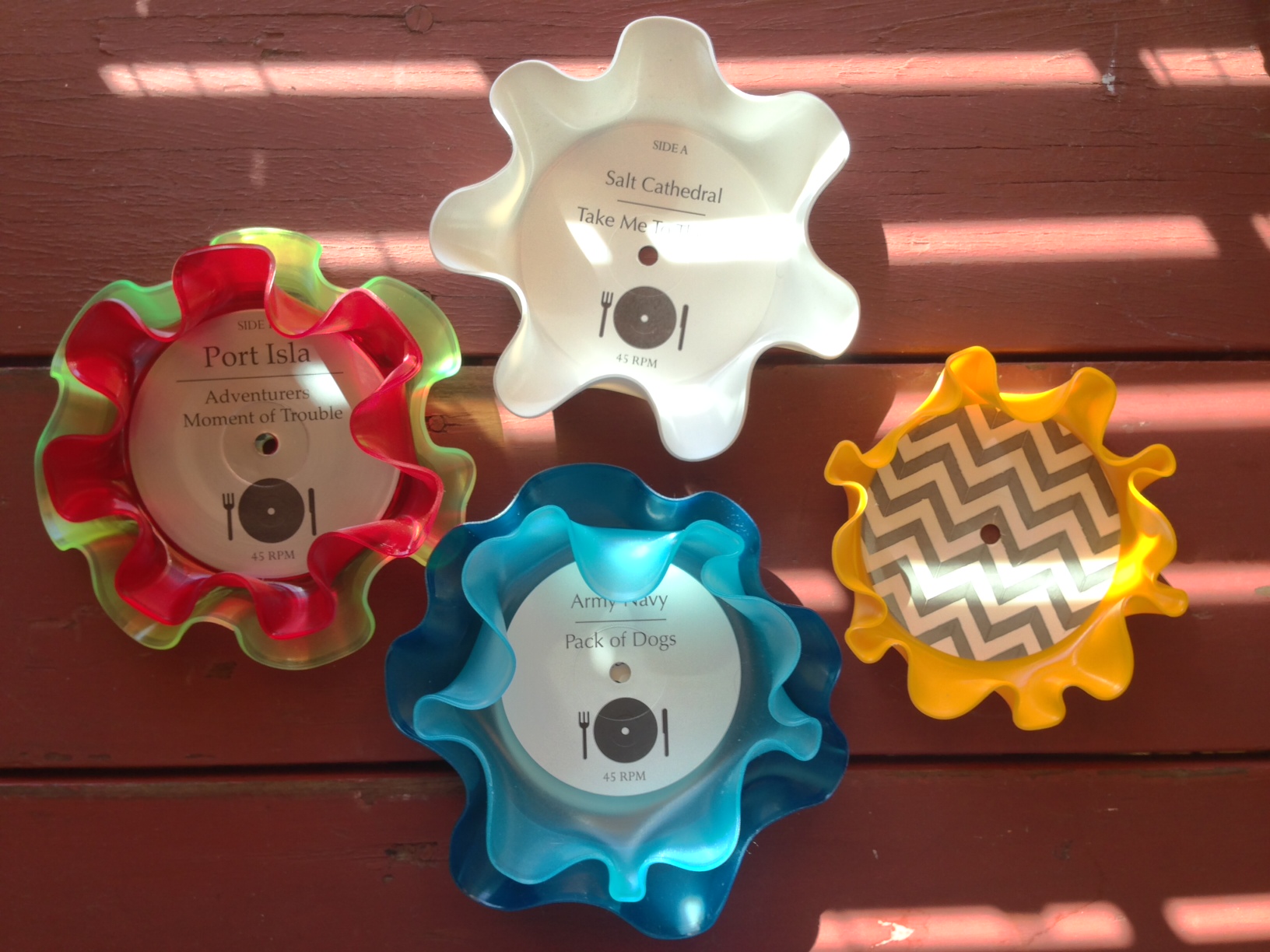 I've been reminded of the purpose of Kitchen Therapy – and the power of story. What makes recipes meaningful is the way they connect us to others, take us back to moments embossed in our hearts, and spark our creativity. And that creativity is never self-serving – it is born to share. We long to share. There's redemption in sharing.
Redemption. That word. It's become the soul and center of my voice – not just on these pages, but in the living out of life. And one piece of those brown boxes has become a physical reminder of that word.
The records.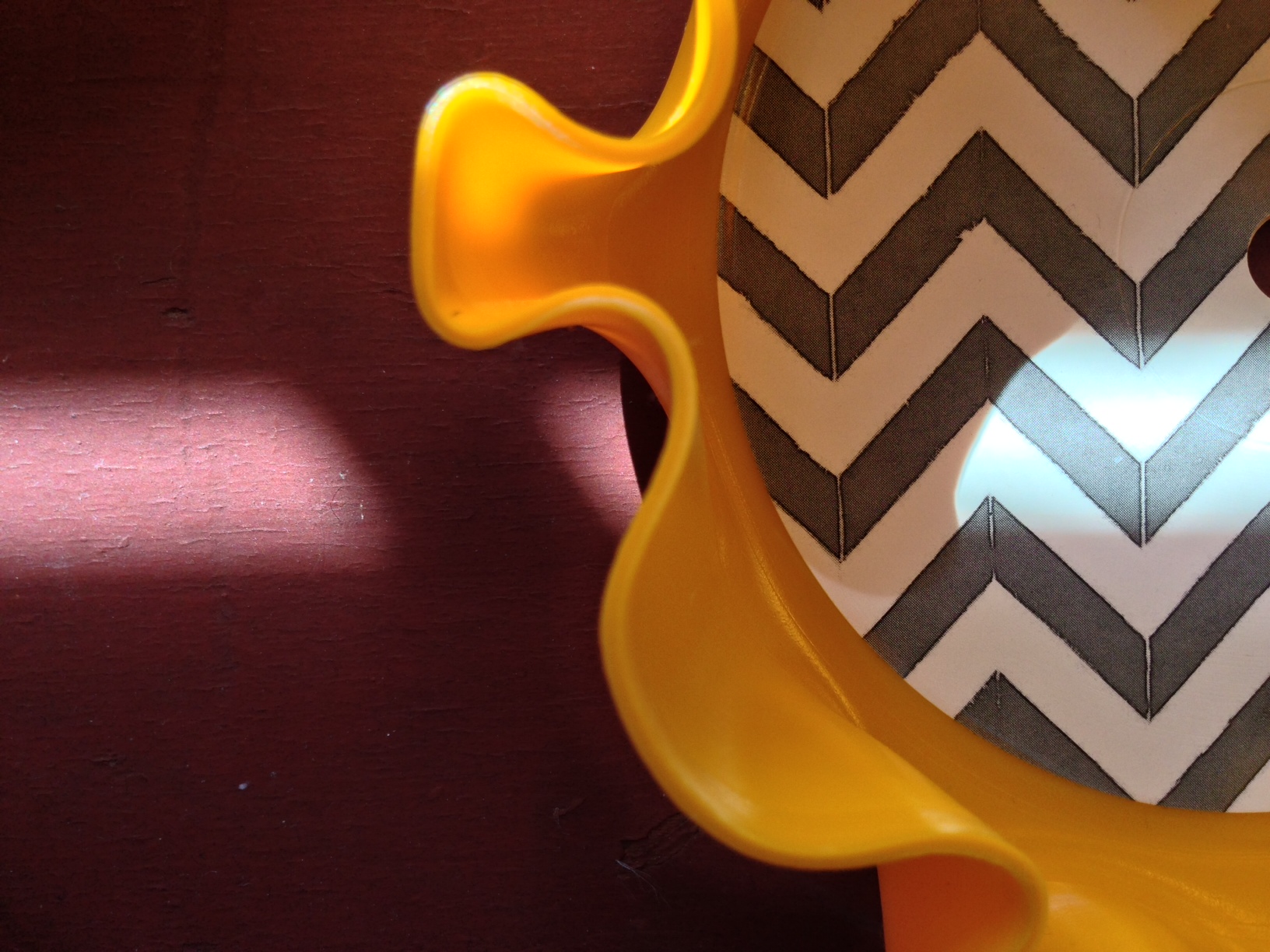 Each record is now a unique dish at CasaRock. Some are delicate and refined, and some seem to fight the shape they've been coaxed into with heat and hands. But all respond, and all are changed.
The ones I love the most are those that seem to dance like a Chihuly flower. They're used to hold a little salt and bread at the table, or to hold the name of the person invited to share in the moment. They're used to catch the light and bring color into the day.
Every one is different. Yet every one is the same. Just like you and me. We long for redemption. We long to respond. Even we who fight the boundaries.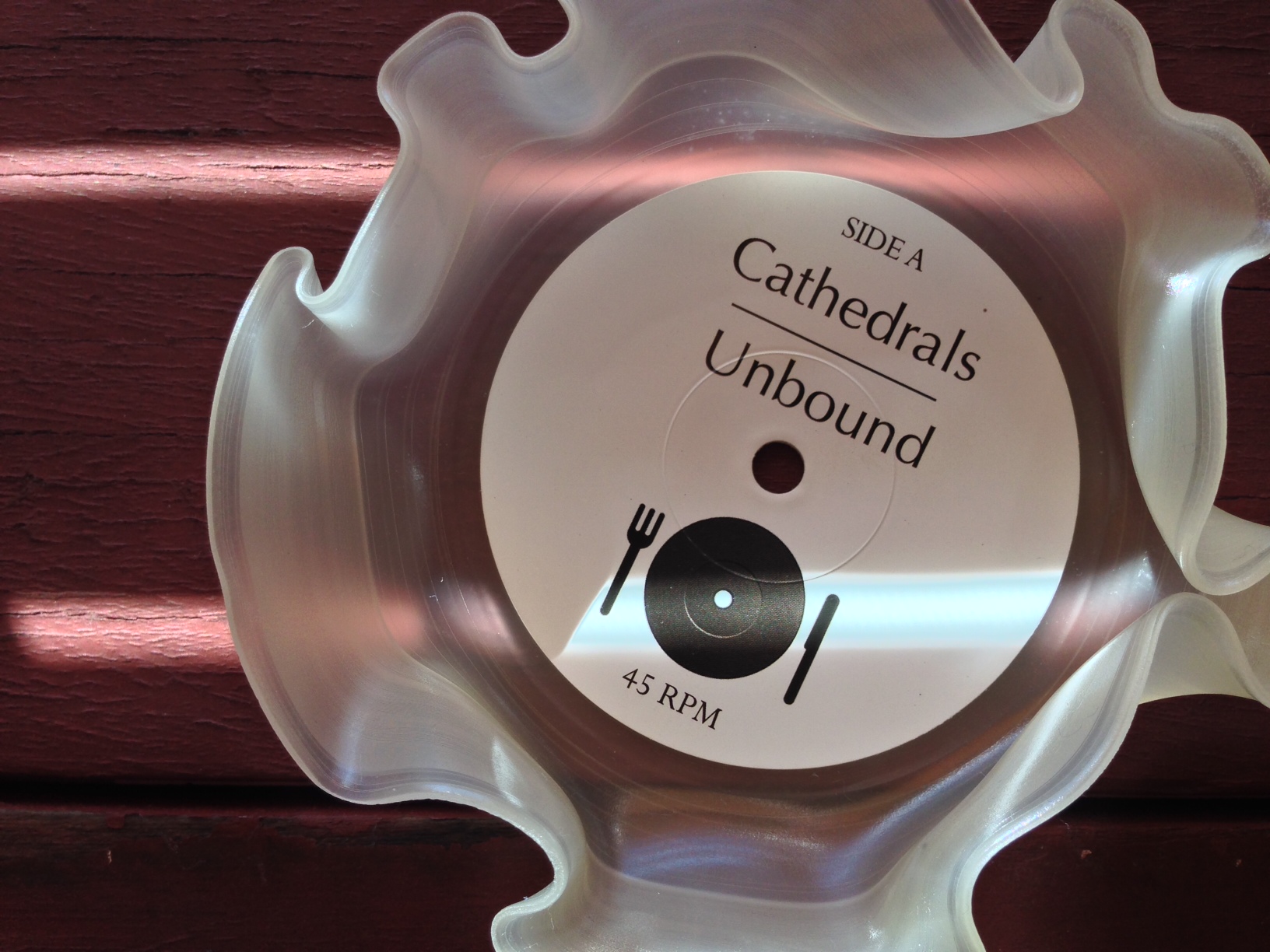 And now, I want to know how Kitchen Therapy inspires you? What does it mean to you to share good food and good conversation? What have you learned from time spent with recipes passed down from generation to generation or with ingredients that have an unwritten story in them just waiting to be told? Where have you seen redemption?
And if you're interested in sharing your Kitchen Therapy story and recipes, let me know! There's a place for you here!