All people were forced to put a mark on their right hand or forehead. Whether they were powerful or weak, rich or poor, free people or slaves, Revelation 13:16
I woke up with the bridge of an '80s song echoing in my head. The name of the band eluded me, but the words were crystal clear.
"He will give you six-six-six."
The sound seemed so real, and my heart raced as I laid there in the not-yet-dawn of the morning. I thought back on sermons about the Mark of the Beast, that damning tattoo talked about in the book of Revelation that would be the only door for survival when all turned upside down in this world. When evil took over. I remembered the conversation back in the day my friend Diane's parents had with us as we prepared for a night of partying. Her dad walked us over to a pantry full of food and water, and said, "This is for you. Because they are going to demand that you take the mark or die. They'll threaten to kill your loved ones if you don't take it. We won't be here anymore, but you will – so this is for you. Whatever you do, don't take the mark." To him, a night of drinking was all the evidence he needed that evil had already come, and we were cursed. To us, the pantry meant there was no hope the evil could be overcome.
Six-six-six.
As long as I can remember, it's symbolized the greatest deception. There would be a person who would convince everyone to brand themselves with a mark that would give him ultimate power over their very lives. Their behavior would be manipulated, their appetites controlled. They would be enslaved to a destroyer.
But in the dream, the destroyer had already come.
And the mark was being given freely to those who didn't even realize its power.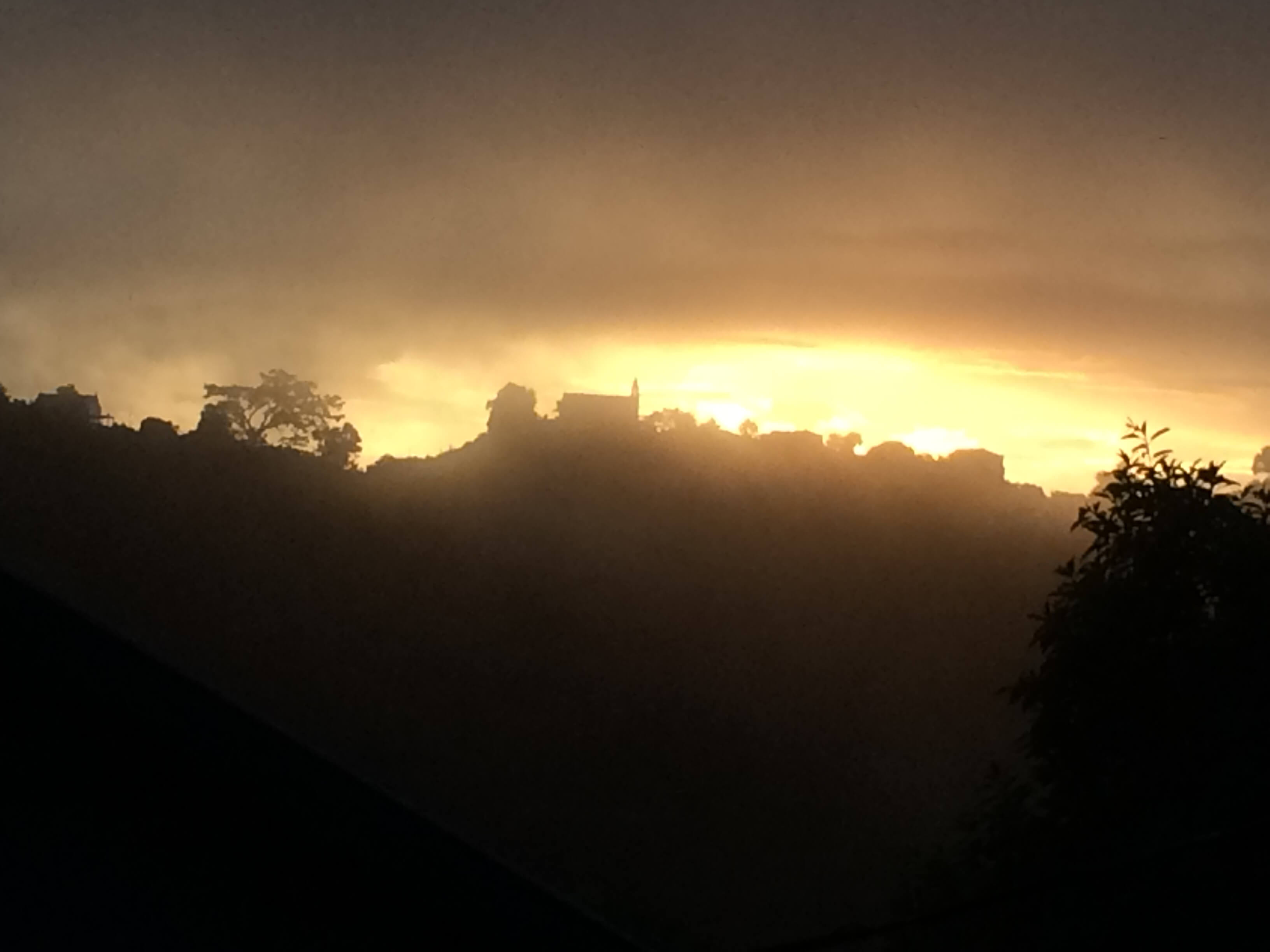 On the sixth day, God worked. He created His masterpiece – a powerful portrait of Himself. He created people in His image and likeness. He molded them and shaped them and gave them personality, passion, hunger, drive, emotion, desire, imagination. He made them magnificent.
On the seventh day, God rested. He reflected on the work, He celebrated it, and He saw it as good. He rested from it it so He could truly see and enjoy its worth. And throughout scripture, He's invited us into that rest with Him – not to be slothful but to let our hearts not get so caught up in the creating that we forget our own purpose in it all and forget too the One who gave all things to us for our good and for His glory.
In the dream, the destroyer was laughing.
Because he had trapped us in the six-six-six.
Even those who knew better were wearing the mark – striving to become and to be better and to be significant and to make a better life than the one they had been given so they could pass that better life onto a new generation that would strive to make a better life than the one they'd been given. The mark pit us against each other in a battle to be known and be first – even those who knew the words, "Those who are the greatest among you should take the lowest rank, and the leader should be like a servant." (Luke 22:26) And rest – sweet rest – had been warped by the mark, contentment graffitied over with "laziness" and enough made incomplete by "never."
In the dream, the destroyer had blinded us to the seven.
My chest tightened as I thought about the song and the dream. The mark was always supposed to be a physical thing, stamped like henna on our hands and head. It was going to be evident, so evident. It was supposed to be forced upon us.
But what if we would never notice it being stamped on our bodies because six-six-six had already been stamped on our hearts? What if we willingly allowed our thoughts and actions to be overcome by the need to keep creating? What if we sold our own divine worth for the hunger to be counted as worthy by those around us? What if we forgot what it means to do good with our hands instead of doing more?
Without the help of the Lord
    it is useless to build a home
    or to guard a city.
It is useless to get up early
and stay up late
    in order to earn a living.
God takes care of his own,
    even while they sleep.
~Psalm 127:1-2
The sound woke me like an alarm. "He will give you six-six-six."
I whispered, "Please let us see the seven."
+++++
I want you to be honest with me now. Do you find yourself trapped in the six? I'll shoot straight with you – it's something I still battle. But I'm learning to embrace Sabbath. And I want to pray for you if rest is something hard for you to see, if your vision is blurred when it comes to seeing things as good and enough and worthy of celebration.