"This place is so cool. So kids get to come here? Is it a park or something?"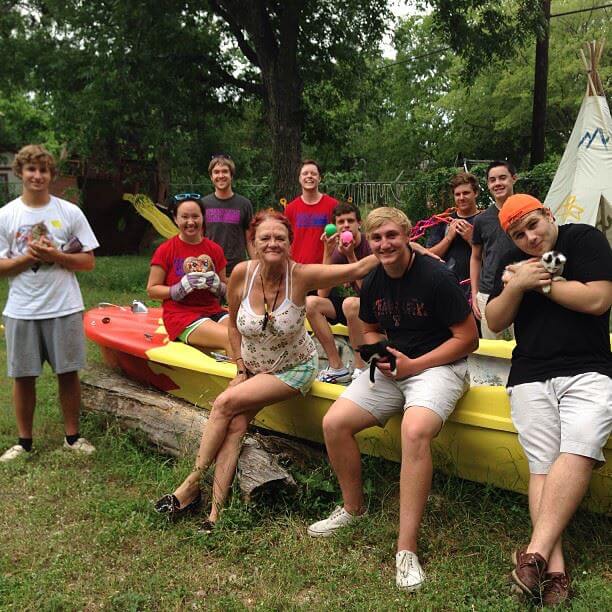 I watched the group of  teenagers walk around the corner of Flo's Comfort House, a color-drenched oddity hidden behind trees in a hardened part of town. They saw the bright fences and makeshift amphitheatre, the play area and garden and jewel-covered statues catching the sunlight. I could understand their wonder. There's something divine about this little paradise tucked back in a neighborhood threatened by the darkness of drugs and violence.
The team was there to clean up the garden and make Easter baskets for the children who find refuge and hope there in the afternoons. And I was there to watch them from behind the lens of a camera – hoping to catch a story being written in all the sunshine and haphazard hues.
Flo smiled and thanked them over and over again for their kindness.
It was a good day for seeing the beauty of story.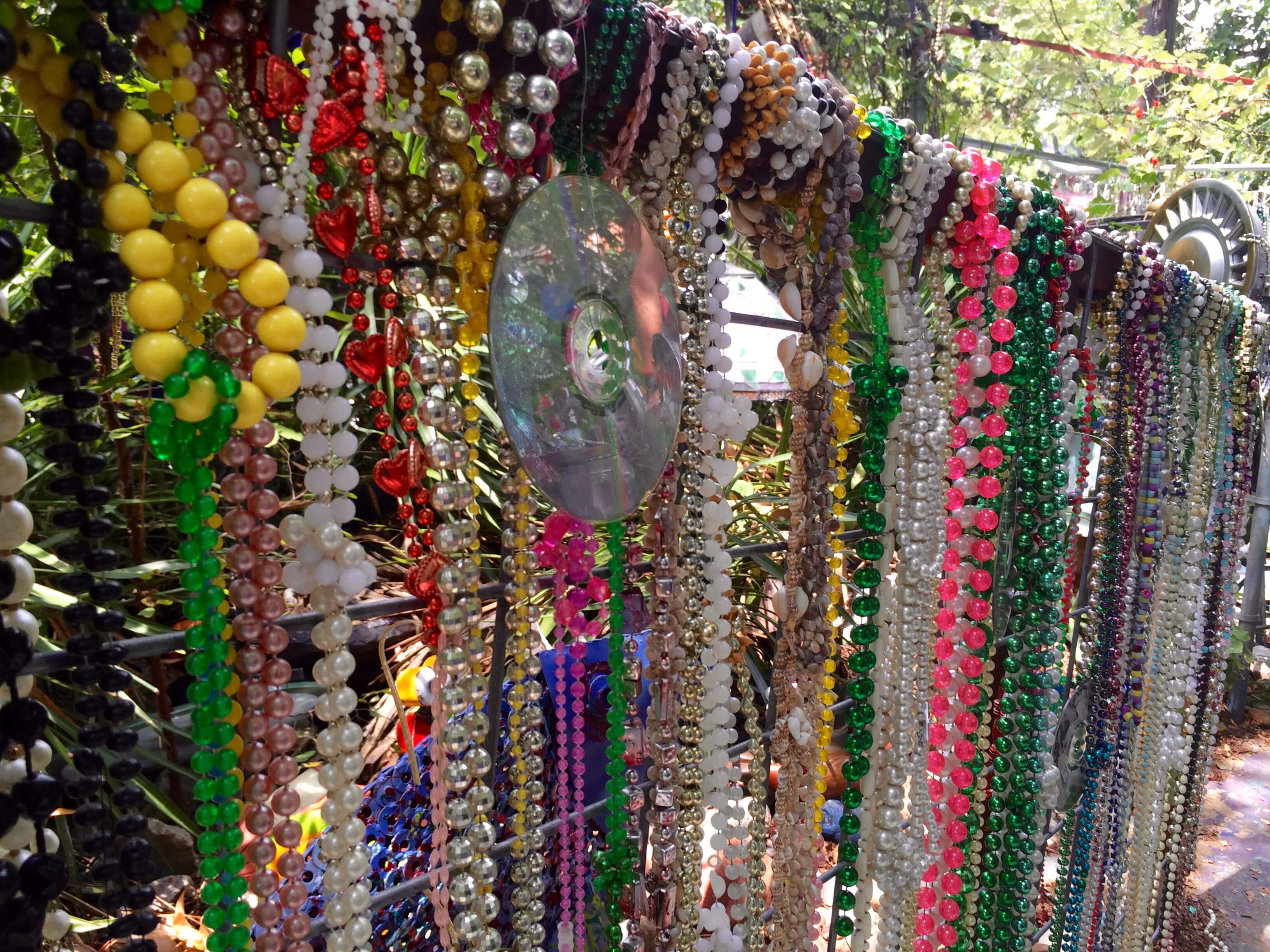 My camera had visited Comfort House before, a place not too many miles from my peaceful home in a suburb we jokingly call Mayberry. My lens had been through gates decorated with Mardi Gras beads and old CDs, through the front door of the cluttered clapboard home – back to the shelves of donated food, back to the place where kids discover the joy of studying, back to guitars turned into artwork and Reggae posters and spray-painted words on walls.
"Bless. Peace."
It started as a random act of kindness by a woman who grew up in an Illinois neighborhood that offered little hope to its residents – a sympathetic stranger who found herself on a forgotten Texas street giving ice cream and kind words on hot summer days to the kids who had no place to play. And it has become a revolution in an east Austin neighborhood. Most days you'll find Flo dressed in shorts and flip-flops, with wild hair that loves to be painted with color. The days have taken their toll on her, but she's a fighter, and she continues to dream and work on ways to make sure her kids know much worth they have. Spend any time with her, and she'll share story after story of hope. She may be sorting contributions to a storehouse that now serves not only children but young moms and the homeless, or getting local restaurants to provide food for healthy afternoon snacks. "It's hard to made good choices when you're hungry. And it's tough to survive when there's no one around to help."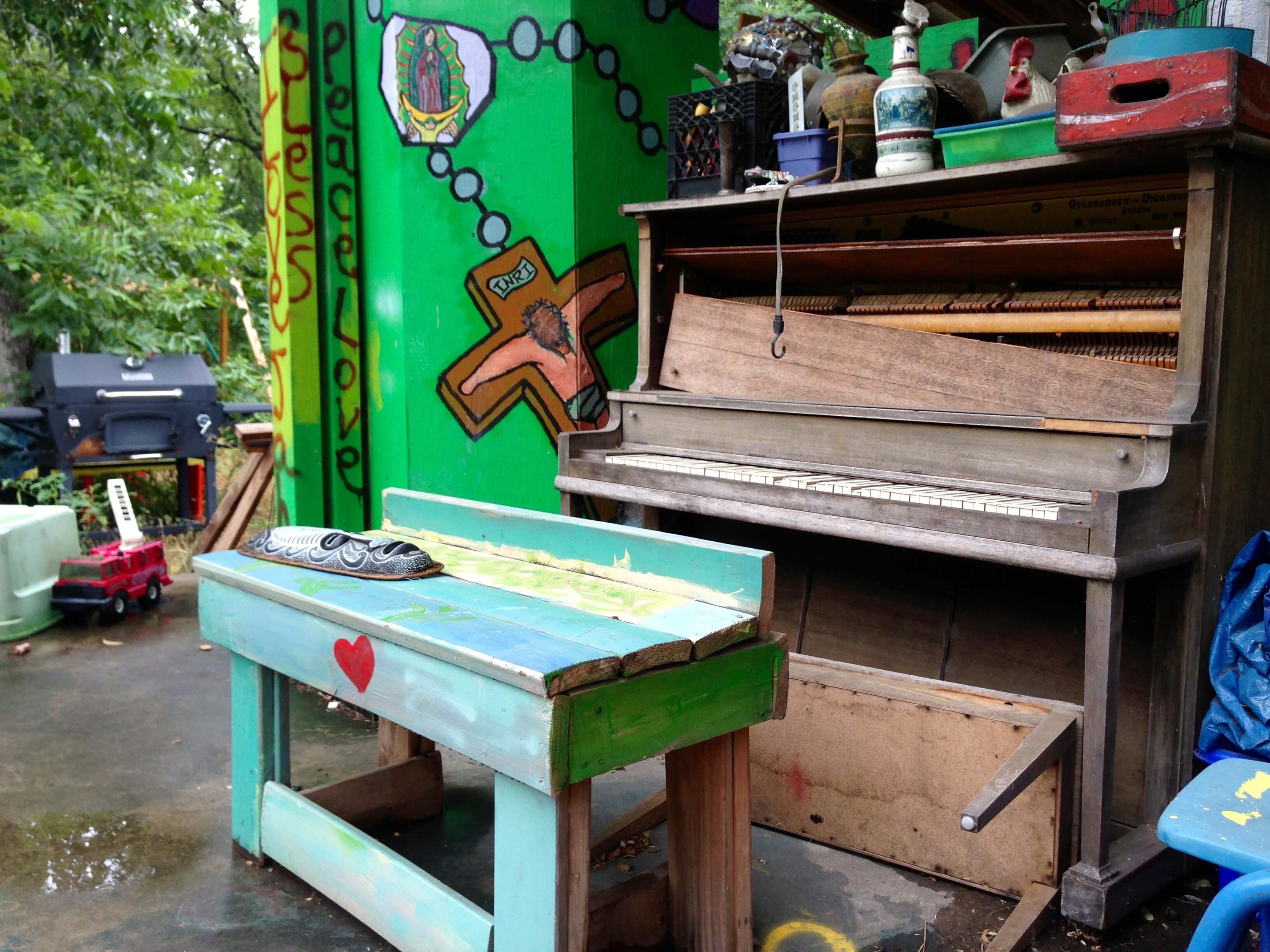 Everything about her sanctuary is a picture of redemption. An old piano sits in a hand-hewn amphitheater, surrounded by chairs and repurposed school desks. A bass boat floats on grass, and flowers grow in glittering gardens.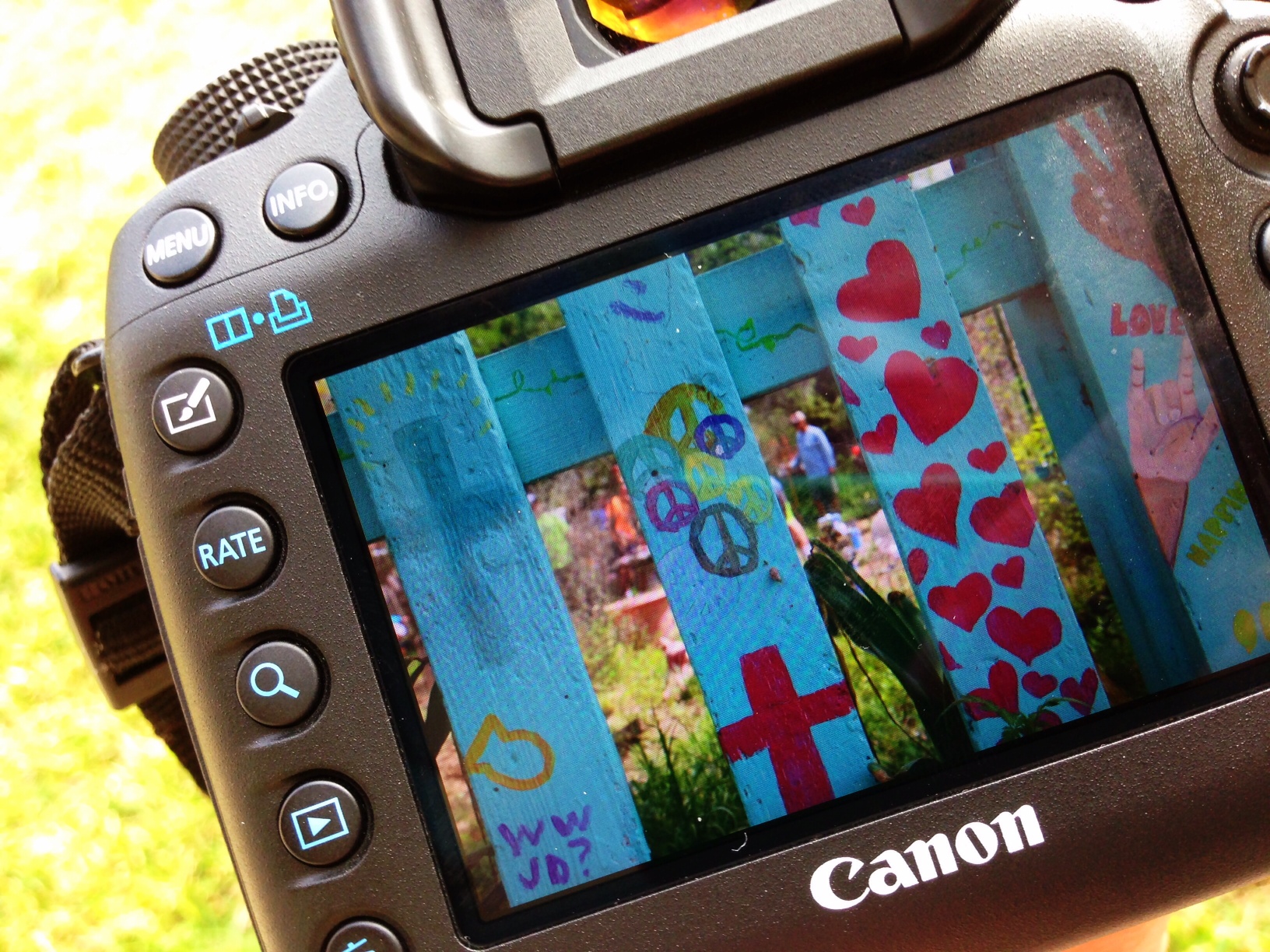 My camera would see so much more that day as Flo – the woman who loves Jesus and Bob Marley – watched the teens learning to love by doing good with their hands. She knows what she hopes they'll discover – that indiscriminate acts of kindness drown the darkest of places in light, that loving people changes people.
That whose with hands open to give can't help but receive. 
I pray for that to be me, for that to be us. For us to know what it looks like to really carry each other's burdens. For hope to look like a prayer or sparkling row boat or a homemade library for a kid who needs to hear, "I'm here." For love to show up on a Saturday with gardening tools or on a Monday with ice cream and kind words. For us to not be shy about reaching out and pouring and pouring and pouring out some more.
"Keep your heart open wide and always be ready to help others in any way you can so we all live in a blessed world, peace, light and Jah's precious love." ~Flo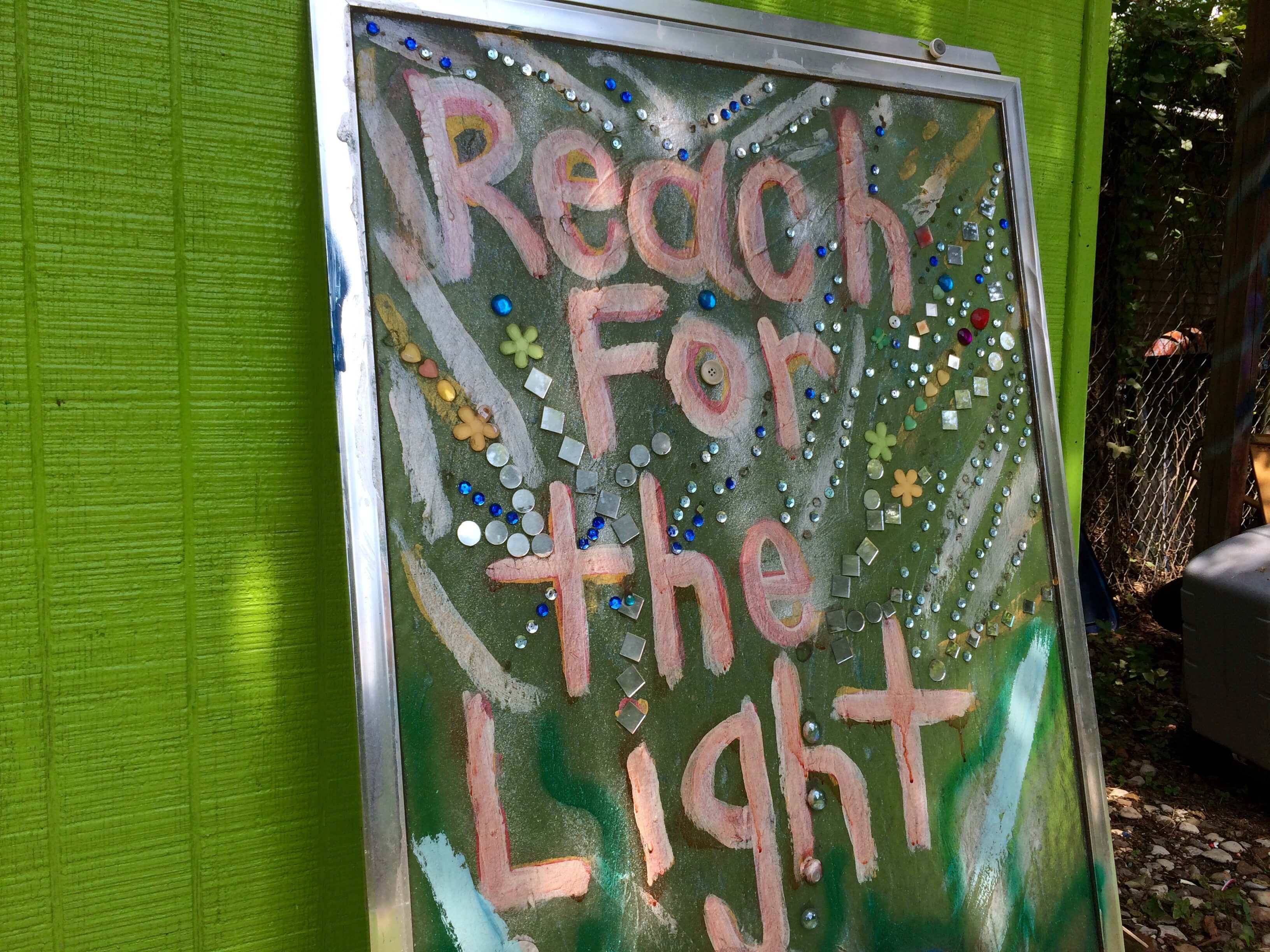 Whether cameras catch us or not, I pray we are that story. I pray we aren't afraid to start the revolution – like Flo.
+++++
You'll get to know Flo soon – her story is featured in Building Eden, a book about women who believe restoration is a reality. And I'd love to hear from you! Do you know someone like Flo in your community? Or have you received great advice from a woman? Please share your story – it would mean so much to me!