You take care of the earth and send rain to help the soil grow all kinds of crops. Your rivers never run dry, and you prepare the earth to produce much grain. You water all of its fields and level the lumpy ground. You send showers of rain to soften the soil and help the plants sprout. Wherever your footsteps touch the earth, a rich harvest is gathered. Desert pastures blossom, and mountains celebrate. Meadows are filled with sheep and goats; valleys overflow with grain and echo with joyful songs. Psalm 65:9-13
We launched the boat in one of the few places that still had access to the water, and traveled to land covered with grass and trees. We stood in the leftover memories of days when the river channel was swallowed by a lake and the land only peeked through blue water at the end of a long, lazy summer. "Sometimes Islands," they called them then. But islands had become ridges had become peninsulas as the hope of rain grew dim. People talked about never before and not this bad in such a long time.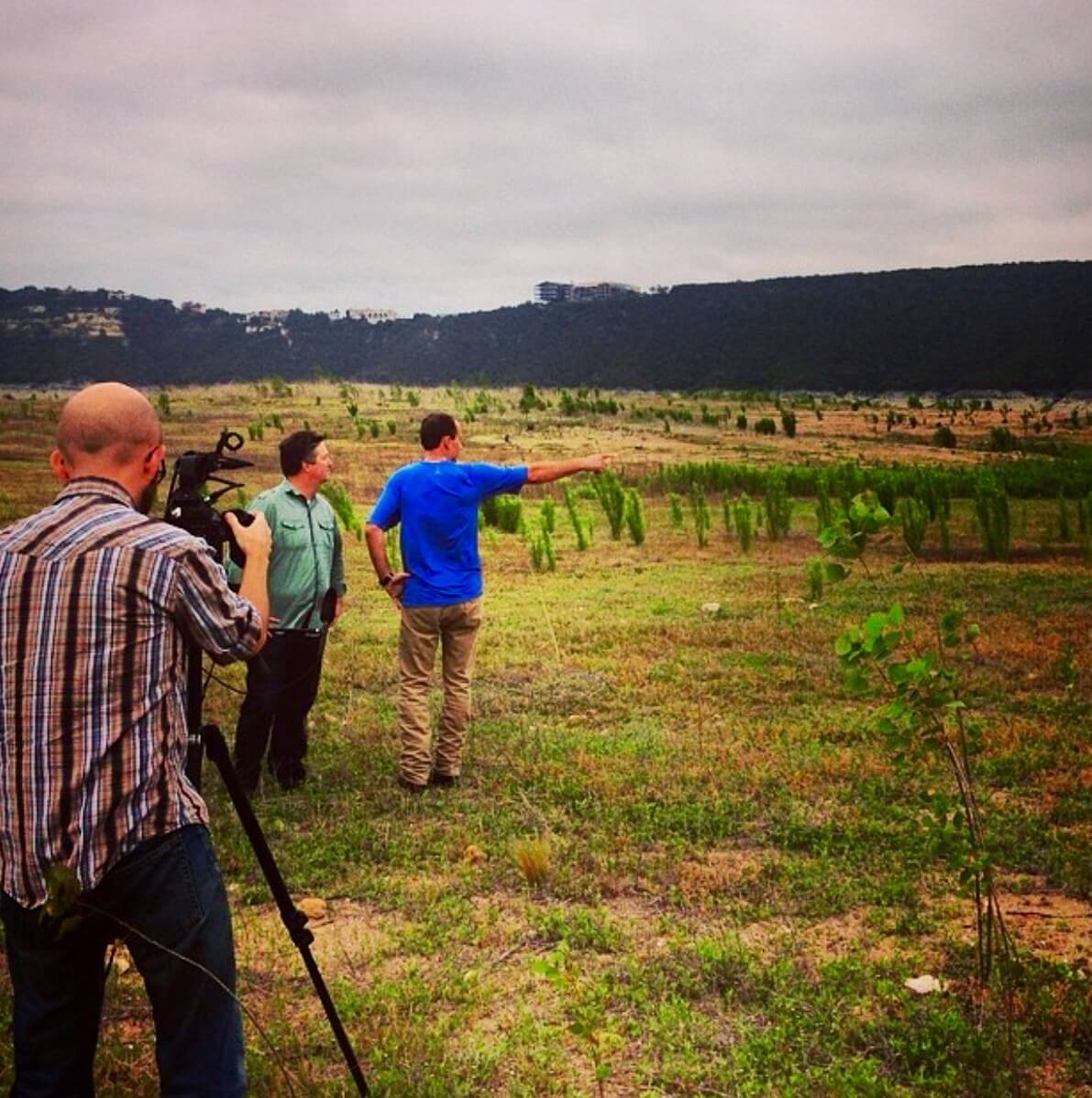 And so we traveled to the land covered with grass and trees. We took pictures and we prayed. For 681, the number of feet in a full lake.
There was a call for the city to pray too, for everyone to please pray for the rain to fall. Forty feet, fifty feet felt like a long way down.
Ten more feet felt even further. People talked about never before and never this bad. There were prayers – big bold prayers and pleading prayers and whispers when it seemed no words would suffice. All for 681.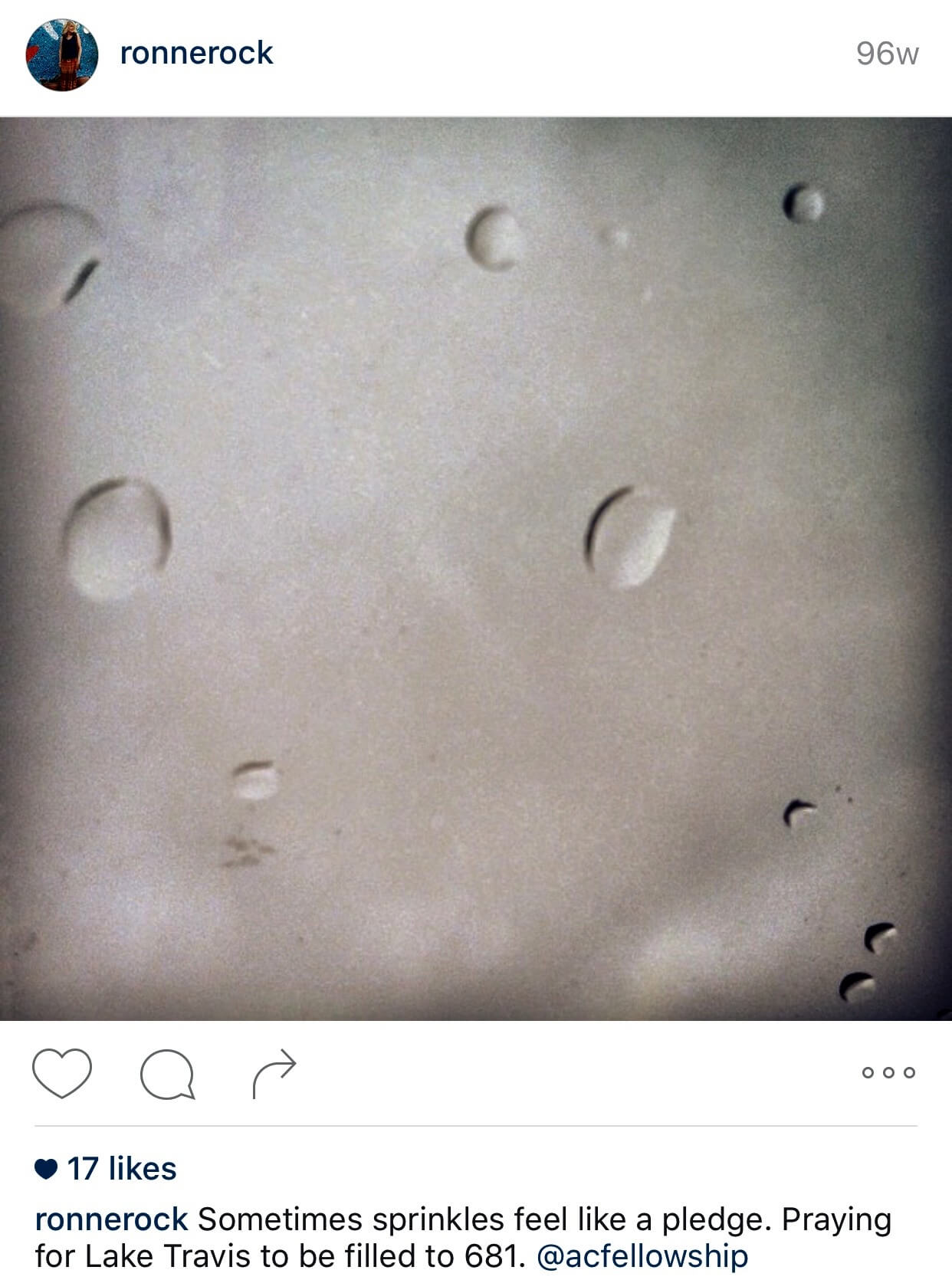 Skies would darken and drops would fall and all would wonder if the answer had come. Storms would rage, and all would wonder if the answer would destroy.
Weeks passed. Years passed. And some began to wonder if 681 was an answer at all. There was at times a heavy-sighed resignation that perhaps prayers had been answered in the land covered with grass and trees.
---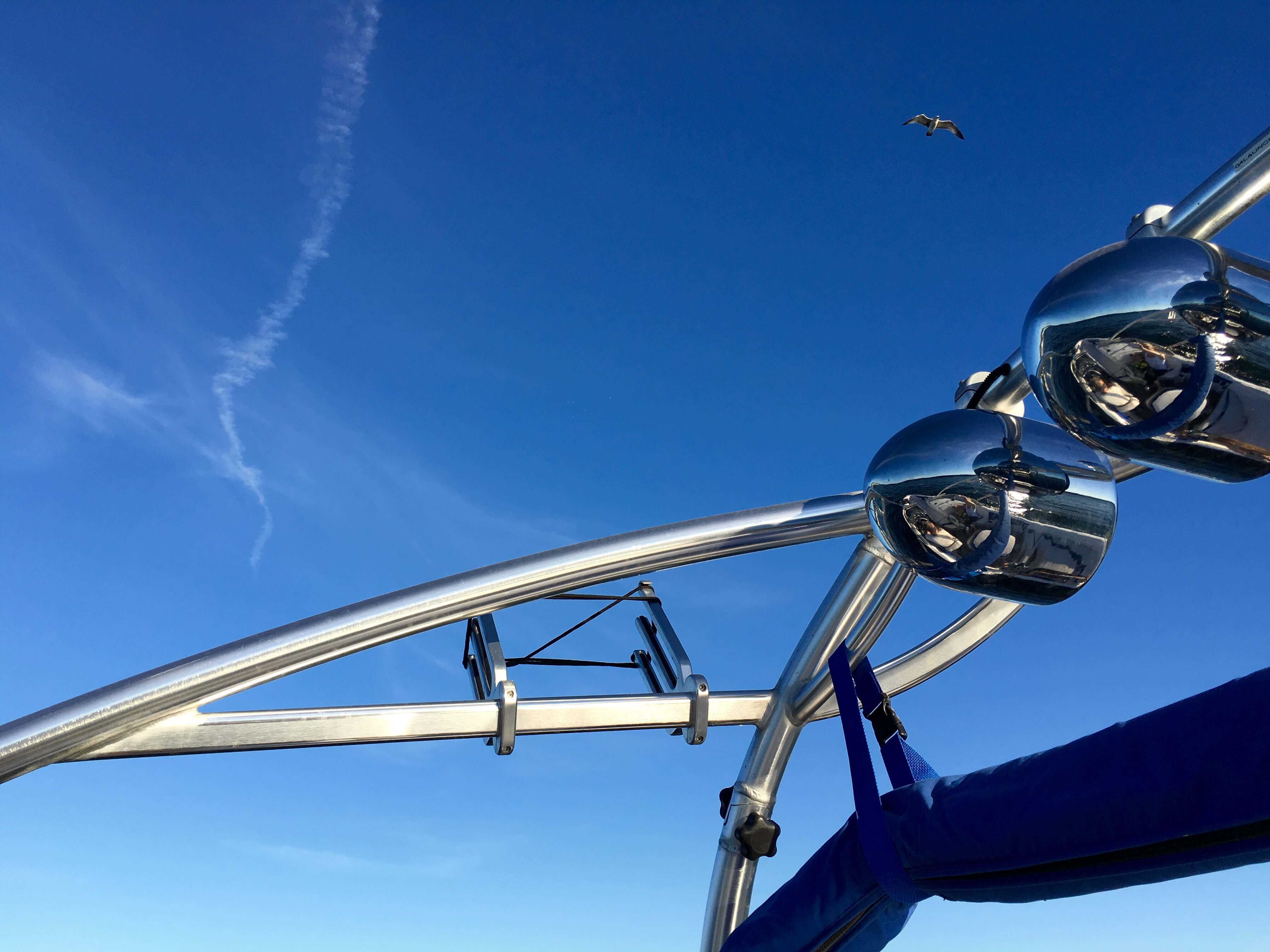 We launched onto the water, overwhelmed by its beauty as the sun began to set on the early spring day. I reached down and welcomed the blue. "You're new here – we're glad to see you." Gulls flew overhead in celebration of a river channel being swallowed up once again by a lake. It's been 96 weeks since we stood on the land and prayed, land that's now covered by water. And I can't help but think about how the prayer was answered, not based on a calendar we had set or a season we had determined. But it was answered all the same. And I wish we could see inside all the smaller prayers that were also answered as the lake waters rose bit by bit, oftentimes without our even noticing or celebrating.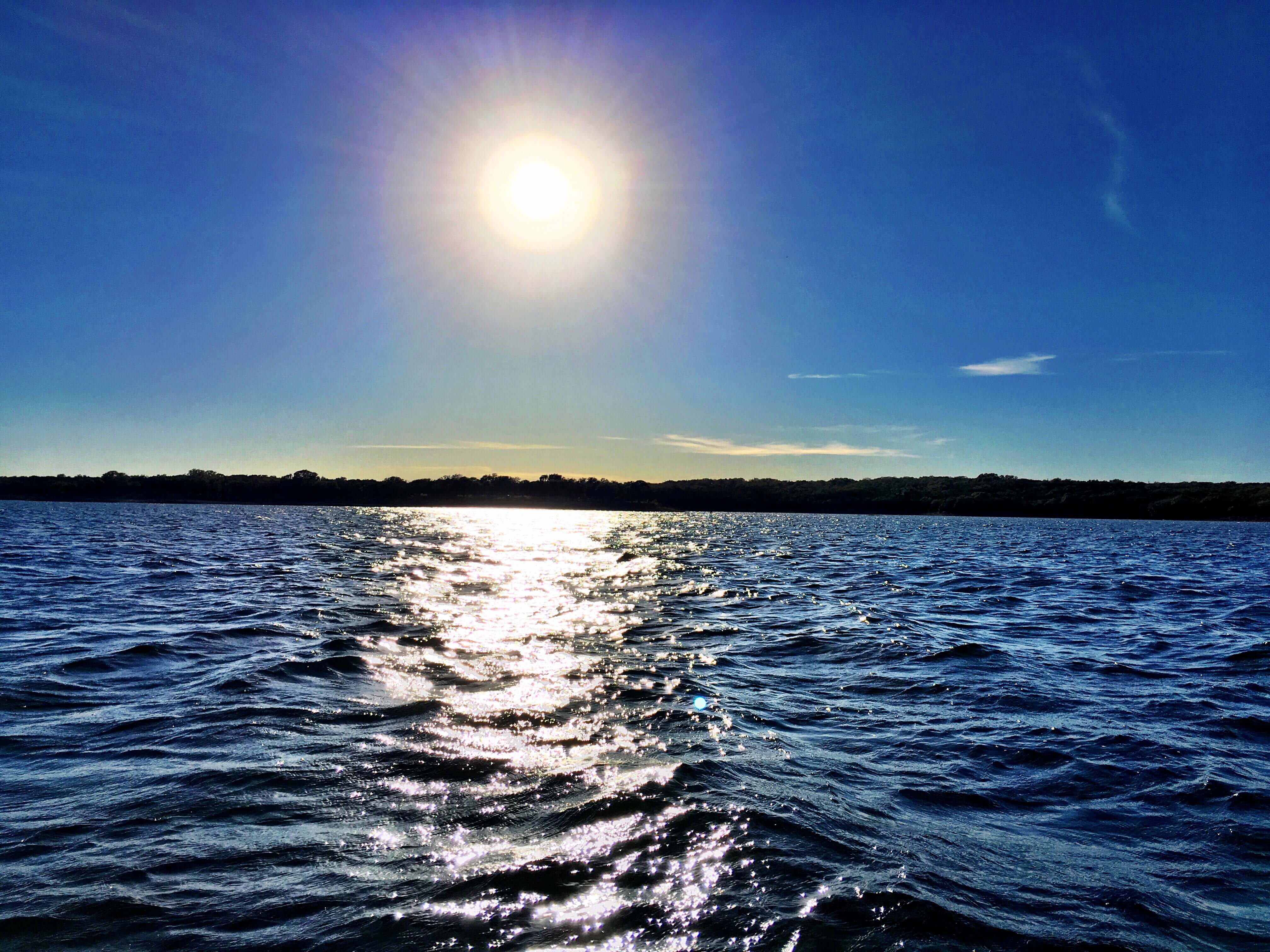 Certainly the prayer could have been answered in hurricane force, not mindful at all of what would be damaged in its wake. Or the prayer could have been answered in something far more grand than drop by drop – something that would have allowed us to point and proclaim, "Surely God did this." And yet He did. In His time, in His creative way, He answered.
I wonder how many lessons were taught and how many things were learned in the time that felt like waiting – how many prayers were prayed that would have never been prayed had we not allowed the land with grass and trees to remind us of our own never before and never this bad. I wonder how many lives were changed because – maybe for the first time – someone whispered God's name and He responded. I wonder how many people have yet to see His response because they're still waiting on 681 and only 681, and refuse to embrace any other number, or how many people have yet to see His response because they deny His presence in it. And I wonder if anyone is now praying to be part of God's greater purpose in filling the lake again – because there is always a greater purpose in everything He does. So there is a much greater purpose in this too.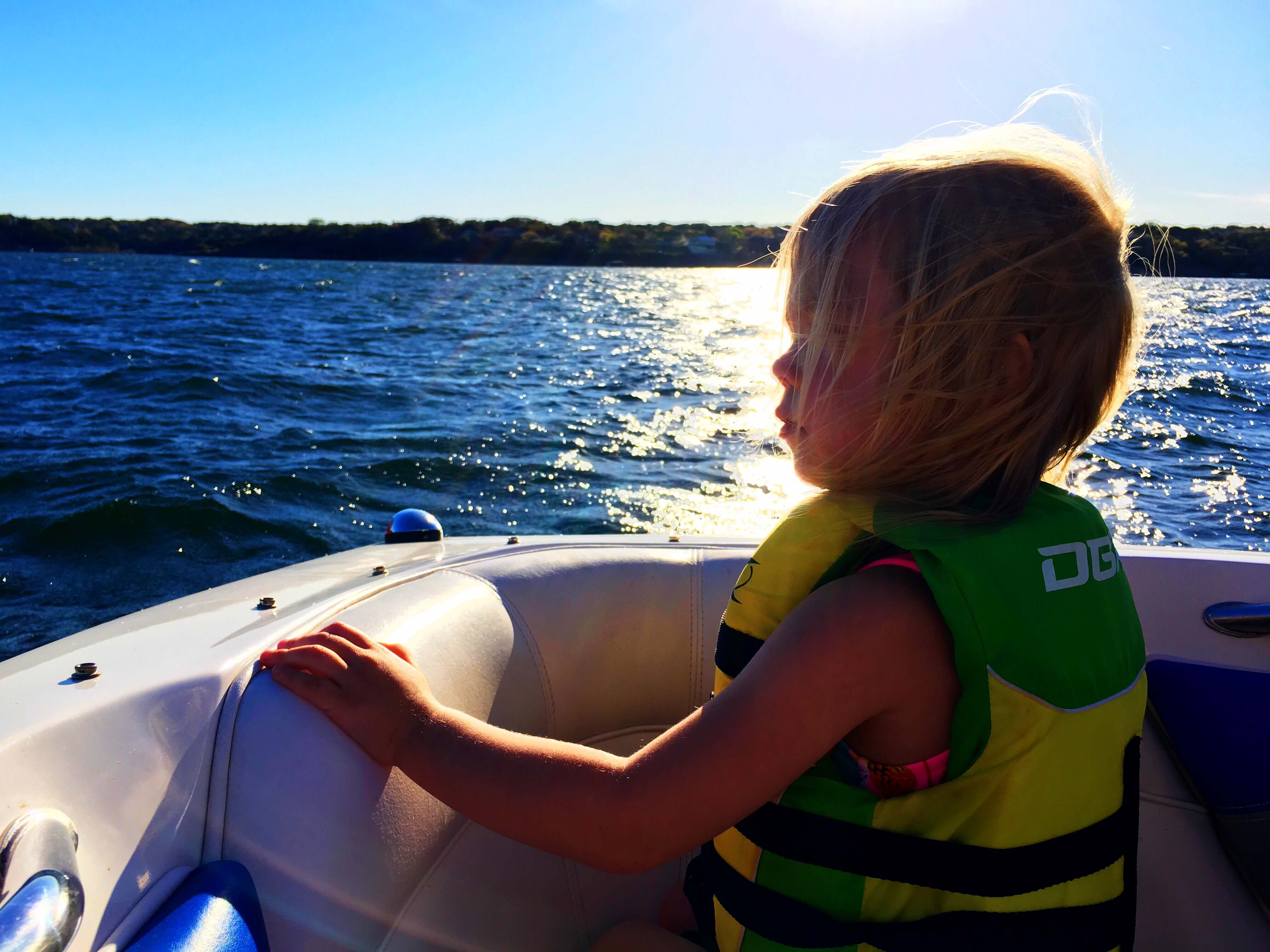 I'm praying now to not forget the way He answers. Rarely is it in grand demonstration, and rarely does it submit to the calendar I've so carefully crafted. If I'm not watchful, I may not see His response at all until I am welcoming its fruits. I want to pray with eyes wide open to see the ways He answers even the prayers inside the prayers, and want to not forget that a prayer answered is the invitation to the next prayer and the next. We whisper God's name, and He responds – always with a purpose. In His time, in His creative ways, He answers.
Prayer is like water – something you can't imagine has the strength or power to do any good, and yet give it time and it can change the lay of the land."~Jodi Picoult

---
What do you want to remember about the way God answers prayer? Or do you still wonder if He does? I'd love to pray with you and for you today.