I see the questions pop up on my phone – from friends and family who have been praying encouragement and boldness over me as I stepped on a plane with a pocketful of dreams and stories to share with whoever might listen. Questions are good things, even when the answers sound like "I don't know" or "Give me time." But the thoughts are rummaging about in my brain, so maybe there's space for them here.
"What did you learn?"
I attended a conference recently (and by recently perhaps I mean a few days ago). It was a gathering of writers and authors and publishers united by measures of faith; the sessions were filled with words and more words about the art of pen to paper,what writing is and what it isn't, the struggle of truth, the challenge of finding voice in a world crowded with voices,  and how to be honorable even when that voice we've finally found cracks with weariness or anger or resignation.
Scribbled notes in my small black journal embossed with "tell the stories that change stories" are a strange brew of practicality about pitches and proposals and finding the right angle that is slanted to ensure the door entered is not the door exited, the reality of back room deals made because connection is king, and statements that I pray are tattooed on my heart so that I may read them when I become forgetful again about hope, calling, purpose. Things like "As writers of non-fiction, we reverse incarnation – word becomes flesh, and then again becomes word," (Tara Owens) and "I believe the story of God is bigger, wilder, more generous and more gorgeous that we could have ever dreamt." (Sarah Bessey). I wish I had more of those notes written in the book. They were there, I heard them, and perhaps they found their way to someplace deep inside me – in the same way scripture has a way of moving past the surface of our doing and finding its way into who we are.
"What was your biggest take-away?"
I sent a note out into the social media universe this week about belonging – because I was reminded how much we remain at our core little ones who long to belong. No one responded to my invitation, yet still I found moments of belonging – like with the stranger who hugged me because we had both enjoyed margaritas at a restaurant that was walking distance from the border of the United States and because I live in a town in Texas where he has family.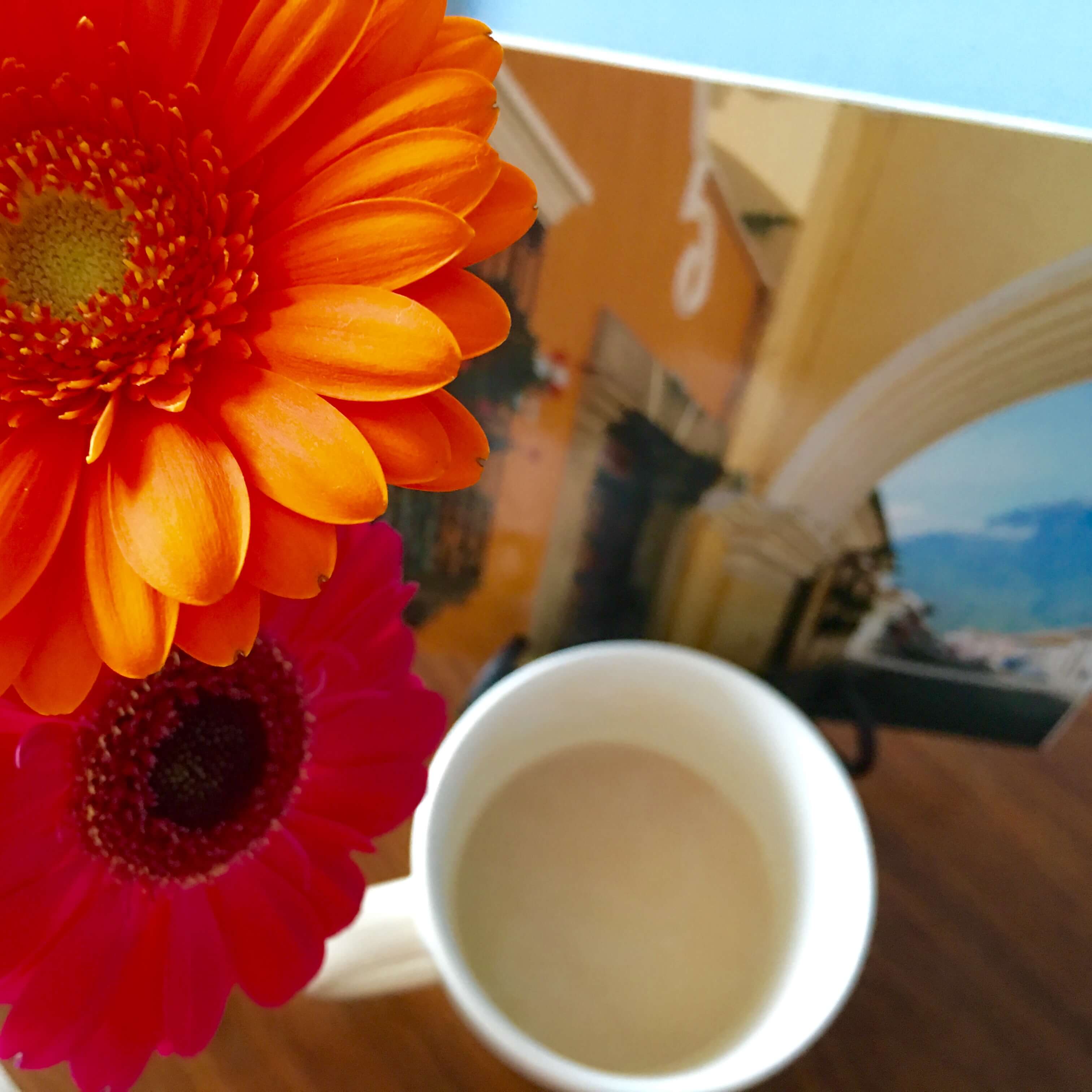 Hey Thursday, you are already quite lovely to me. Want to know what I've learned about myself this week? I've learned perhaps what I've always known – that a cup of coffee or a glass of wine and conversation in a quiet place with a few is for me what a booming room filled with mingling is to others – yes, my heart considers it a party. I've learned that finding out someone's story is like poetry. I've learned that the kindness of a prayer offered to me is bound to bring me to tears, because it feels so much like love and listening. I've learned that prayer is the one gift I can give to someone that will stay and keep staying. I've learned that – deep down in our souls – we are all still little ones longing to belong. Goodness, I could write so much about belonging right now, and how good Jesus was at making people feel included regardless of position or pedigree (writes note in little book so she doesn't forget). So Thursday, this is my prayer – that there will be space for coffee and conversation, that I will meet people I can embrace with prayer, that this little soul will not forget to help another little soul feel welcome. If you're at the @ffwgrmi in Grand Rapids, I am here for you.
"We're here supporting our friends." Idelette McVicker said that as a panel discussion ended on the afternoon of the final day, when at any conference it becomes easy to drift and wander and find the reasons to simply not be present. Maybe that's what belonging is – the knowing that someone would be there for us when the clock shows its wear and tear on the moments around us.
"How do you feel?"
I use the words "restoration," "redemption," and "resurrection" when I share about the power of God to transform stories. I think I'll add a new word to the alliterative enclave of truth that has been my reality.
"Reminded."
It doesn't fit well at all really – not in rhythm or in rhyme. I attempted to use the word "remembrance," but it's not the right word. No, I was reminded of things that I will not forget, even after the scribbles of practical and reality fade from the pages.
I have been reminded that I am passionately loved by a Savior who not only sees me but fixes His gaze on me, adores me, is present with me, and finds His joy in my voice.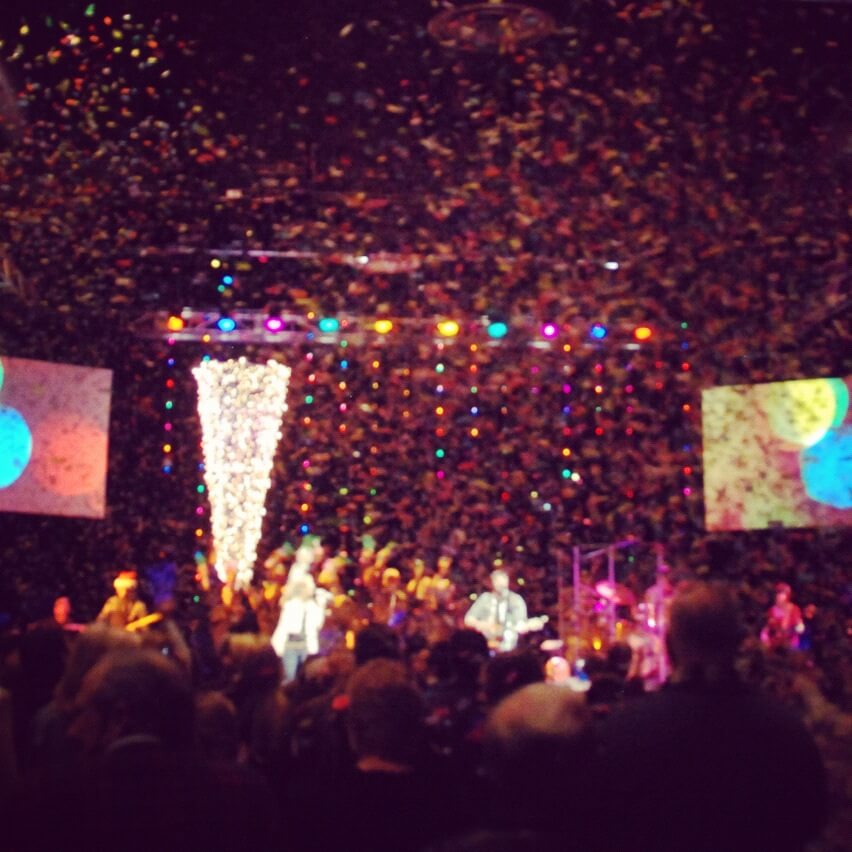 A piece of confetti carelessly floating through the air during a keynote speech brought me to tears, because God spoke in it. "Remember the moments of celebration we have had – we are still celebrating," He whispered. And suddenly, I was at a Christmas Eve service with kick drums and confetti cannons because our God-in-Flesh was worthy of both Silent Night and "lift up your voice and sing out His praise…"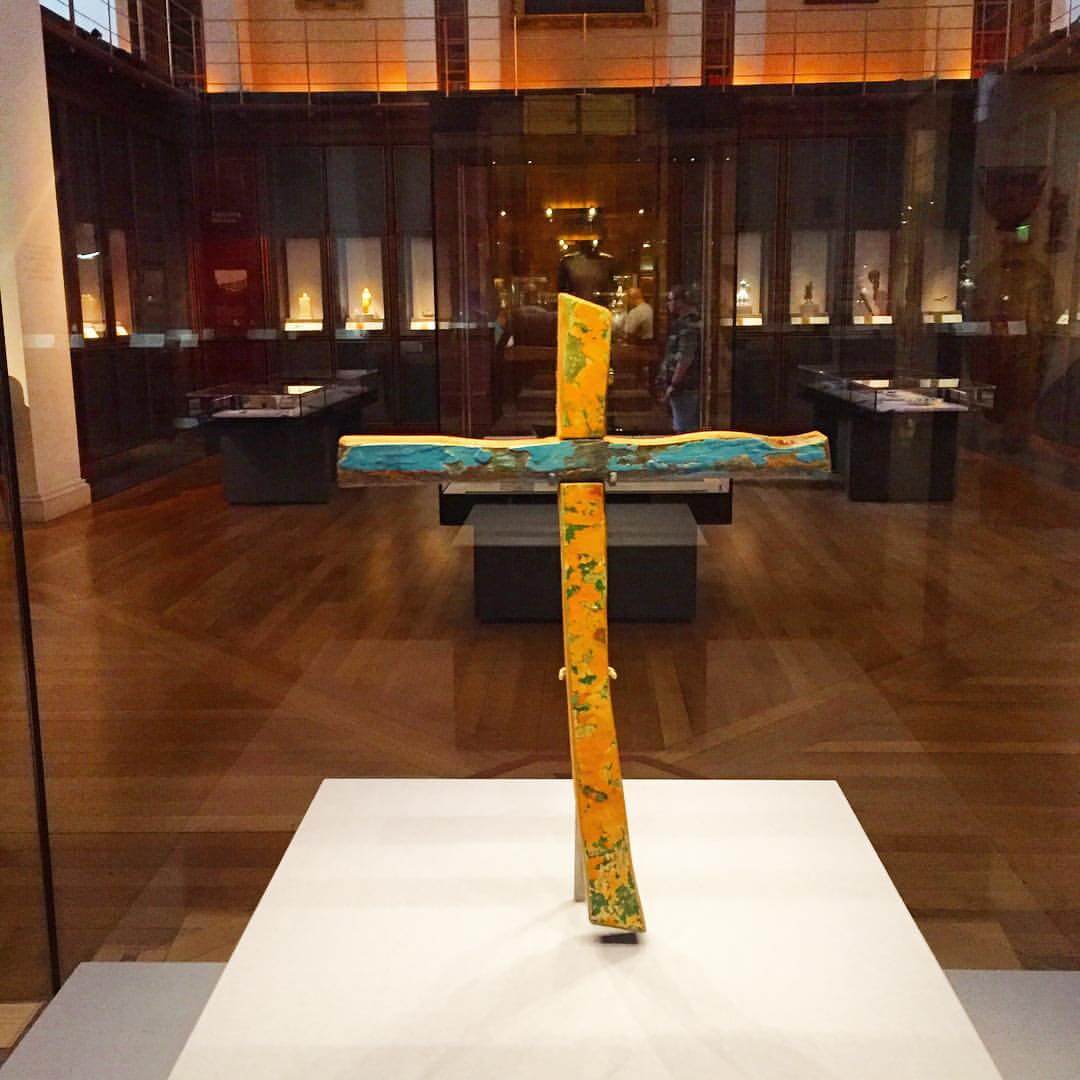 A picture of the Lampedusa cross was posted for me by friends visiting the British Museum in London – a small wooden cross, made of the wreckage of a boat of refugees who knew liberty existed in a land far from their pain.  The remains of the boat were collected on Lampedusa Island off the coast of Italy. More than 300 people would die at sea, but I can't help but think that they had already been set free the moment they realized freedom was worth the risk. One might call it a strange souvenir, but the tears fell again as God whispered, "I am there even when your faith is the only thing with eyes to see. I am your liberty. I am your cross of honor."
A message in my inbox overwhelmed my heart – a question from someone who found stories I had written years before about an orphanage in a rural area of Russia, where children were humanized and the compassion of a director rose above the hard rules around her. "I am adopted now, and I think this is MY orphanage…" I was reminded that, when shared, our words are true swords, able to slice through space and time to reach ears to hear and eyes to see. I prayed in that moment for all the words – that dignity would reign and hope would rule. I prayed for words yet unpublished. I prayed for your words.
"What was your most memorable moment?"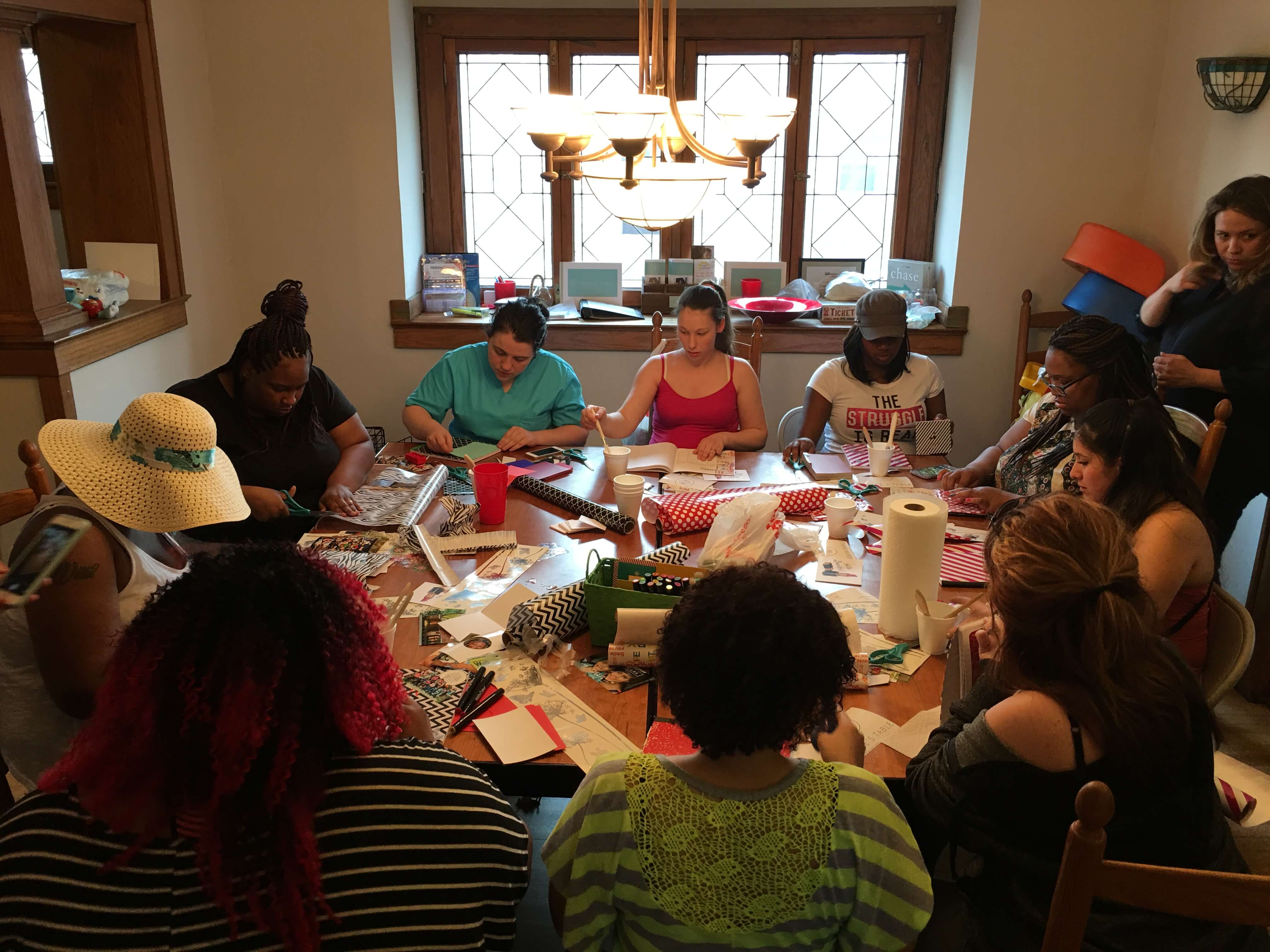 I sat in the Sunday sun with two women – one who has traveled with me to Guatemala and one who has invited me in to her life and the work she is doing for teen moms in Grand Rapids. The words I had heard often at the conference echoed. "Live in community, write in community." I wonder if the greatest thing I have learned at the Festival of Faith & Writing didn't take place at the conference at all, but rather with people who have no great aspirations to tell story but are in fact, the story themselves. My community, the ones who fill me to overflowing, are the ones who find themselves cradling the grandmothers who aren't sure where the next meal will come from, the ones who are fearless in getting low so a child might stand toe-to-toe with them, the ones who say "yes" with their flesh and blood lives. They are the ones who pray heaven down and believe in love that overcomes and don't leave when things are frayed. Even the few who write are so much more. They are the ones who inspire me to keep walking, keep praying, keep believing. Yes, even to keep writing – no matter the outcome. 
"So, what's next?"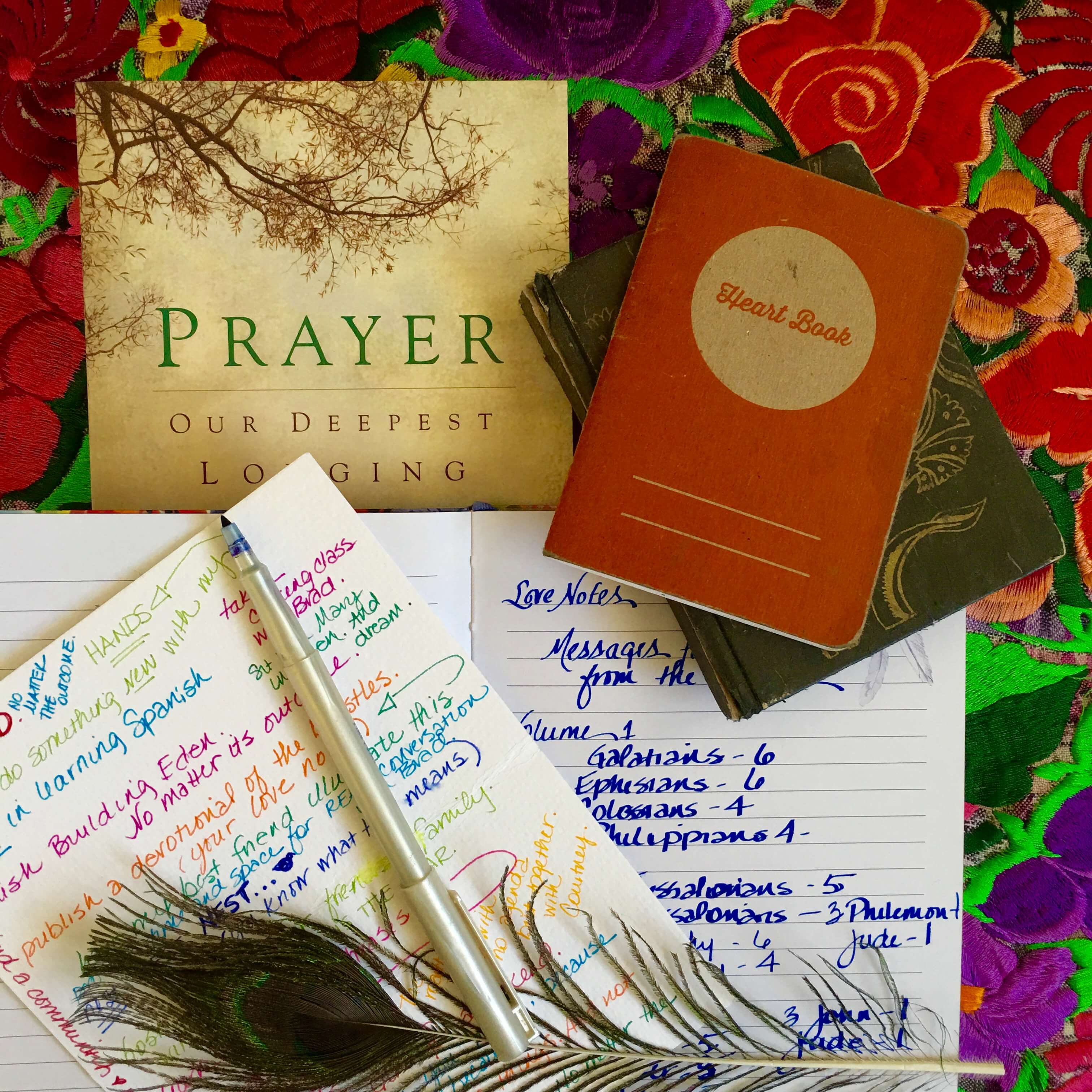 No matter the outcome. I wrote it on a sheet of paper in February – as an addendum to "finish Building Eden." I've shared how I feel about the women in the book about women who believe restoration is a reality. Sometimes, they are the very breath I need for the weeks where hope is only a flicker. The stories of strength, overcoming, rising above, stooping down are like artwork to me. I was asked by an editor, "What is it about your own story that causes you to resonate so deeply with the stories of the women?" And I came face to face with memoir – not theirs but mine. The words I have shared in small pieces like leaded glass that reflects beauty when the light shines through it just so. The words I've woven quietly into other stories about other people because I am in quite in awe of those stories but somehow believe mine to be quite ordinary. But my story was never supposed to be more than an "about the author" page tucked in the back of a book. And now, I am staring at my own life and allowing the accuser to hiss his fear even as I know that I am greatly loved by the God who is the most creative storyteller of all – and He has woven His delight into my stumbling and rising. "You are so much more than an afterword or epilogue," writes my friend and coach Elora. I add that to the tattooed heart notes.
"How was the conference?"
It was good. And still I am learning.