It was her hands that I noticed first – hands that are always finding their work in quiet celebration. When she sings, they move. When she reads, they lead the way on the pages. When she prays, they turn palms up to receive.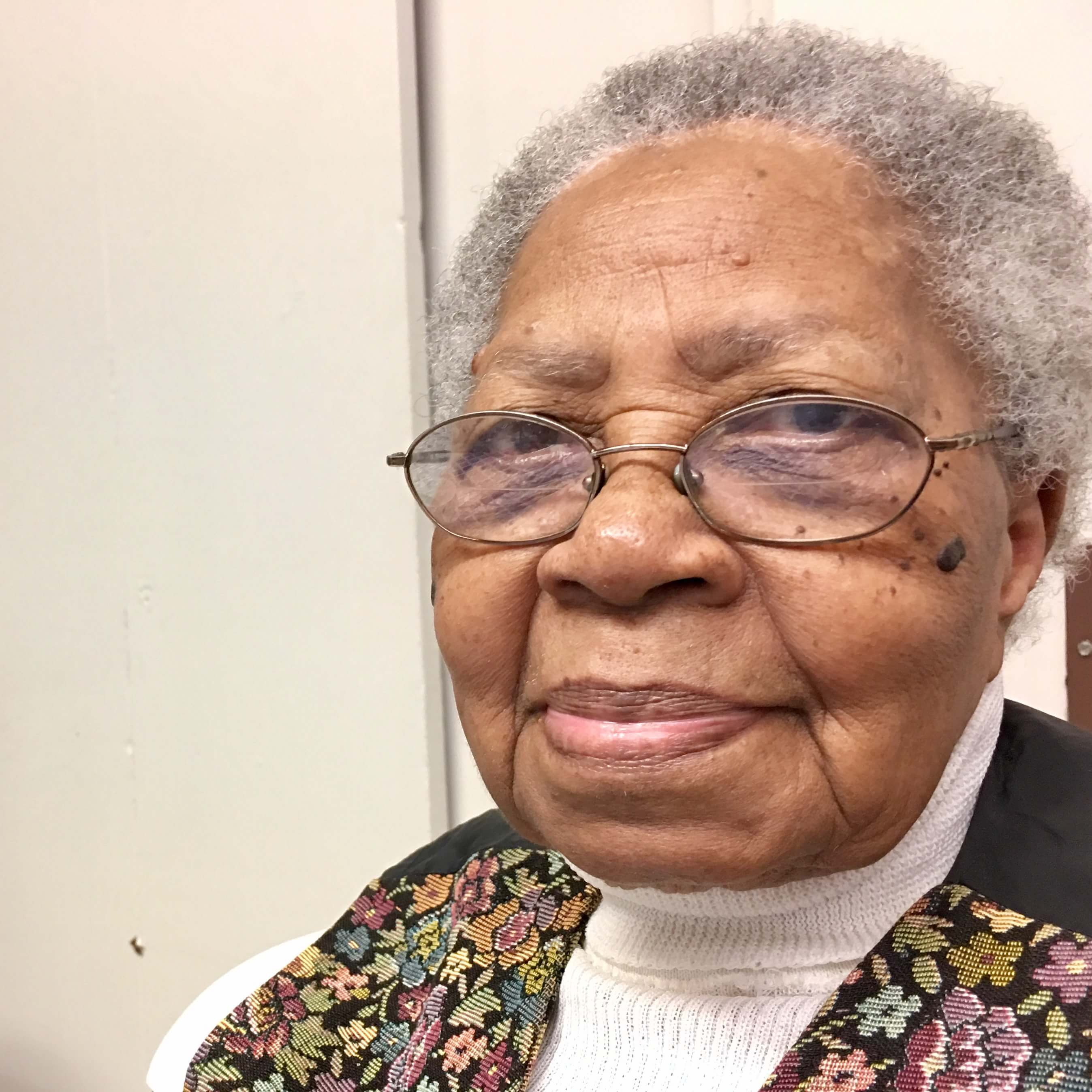 "I'm 93 now," she says, with the faint trace of a smile on her beautiful face. "I am 93, and I am pacing along, pacing along, pacing along." Mrs. Alexander has lost count of the years she has lived at the haphazard government-assisted apartment community that feels like more like the Island of Misfit Toys as it stands in the shadows of high-rise luxury penthouses and five-star hotels. She remembers that her husband made sure she had a safe home before he passed away, and she knows this will be the place she will stay as long as her hands can still find purpose. People come and go here. But Mrs. Alexander stays.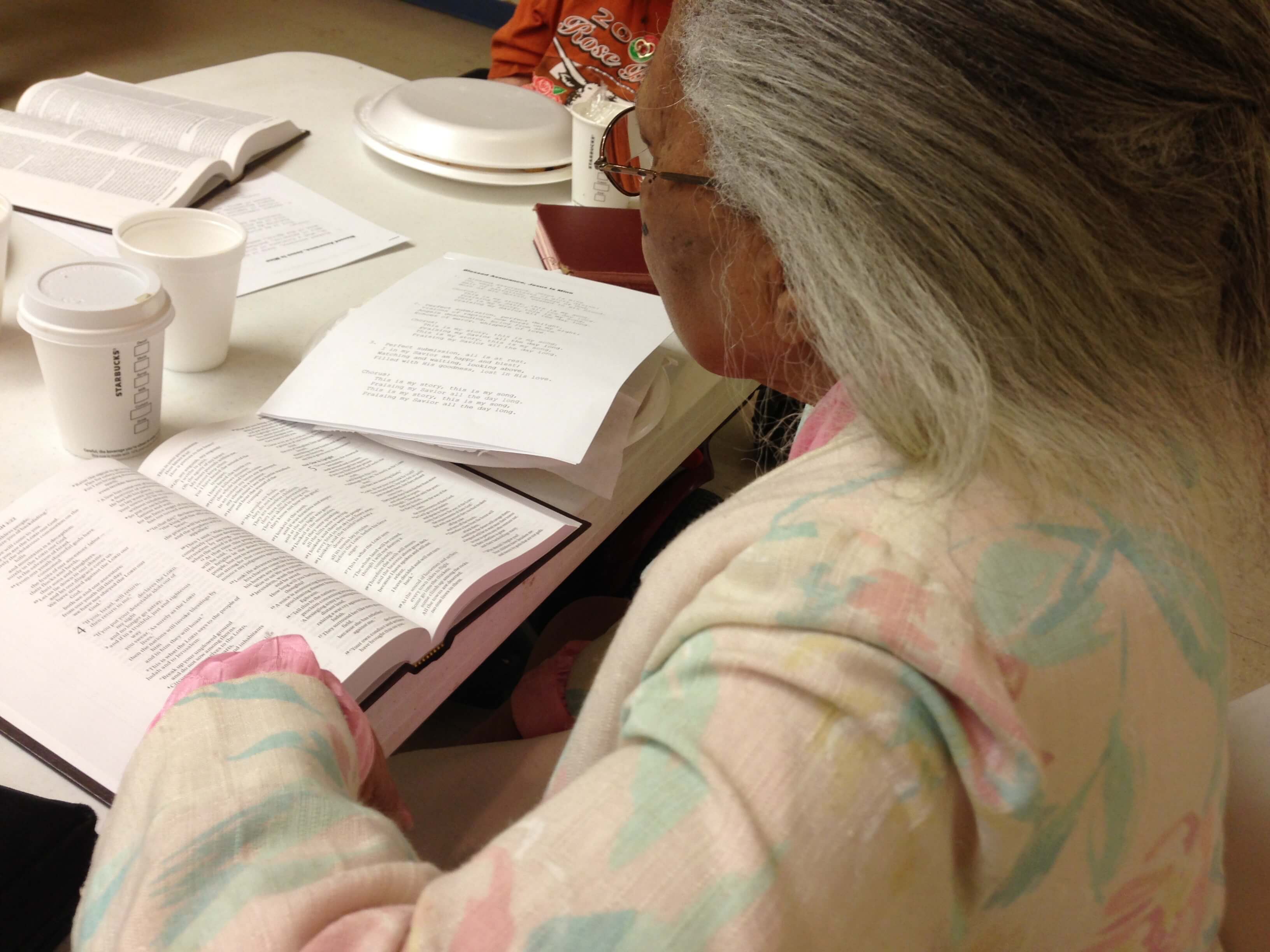 She's here every time we walk through the doors with coffee and breakfast tacos, always ready for our makeshift worship services in folding chairs under buzzing fluorescent lights in the dining room become sanctuary. And she always has a word of encouragement. Mrs. Alexander has become a spiritual mama to the residents, adopting them all in as her family. "God is in me, you know," she smiles. "When my mama had me so many years ago, as a baby I was taken up to heaven. I remember it. But God looked at me and said, 'You need to live your life – and when the time is right, you'll come right back here.' I serve Him every day here on earth with all my heart, and all my might, and all my strength, yeah! He lives in me and so I will let God be seen in me to all who pass my way."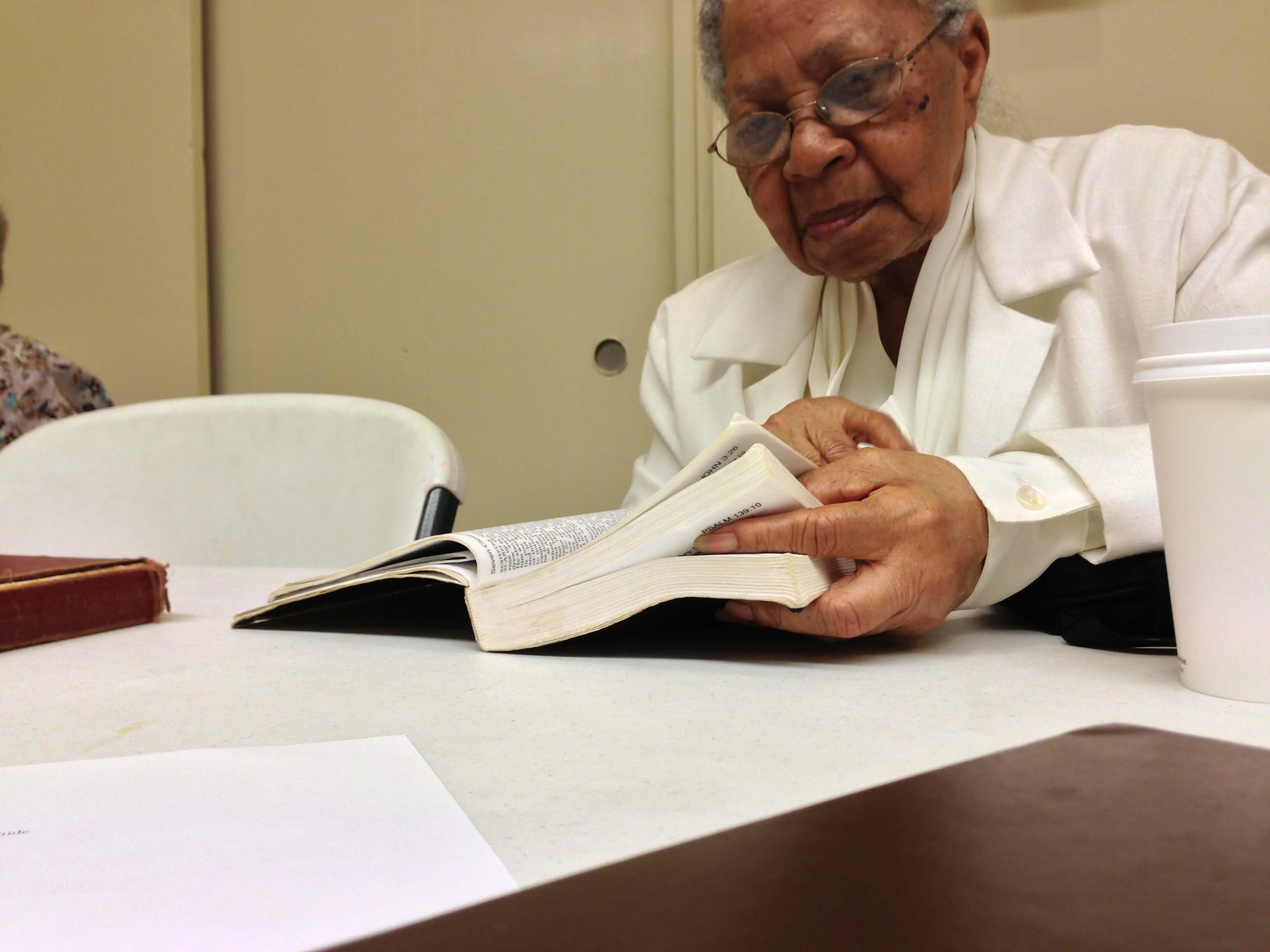 When I first met her years ago, I called her Fresh Air, because her presence is like spring. Two years ago, she grabbed my hands and said, "Every day I pray for you. I thank God for how you and your friends care for people like us. God loves you – do you know that? Yeah! He loves you and loves you and loves you."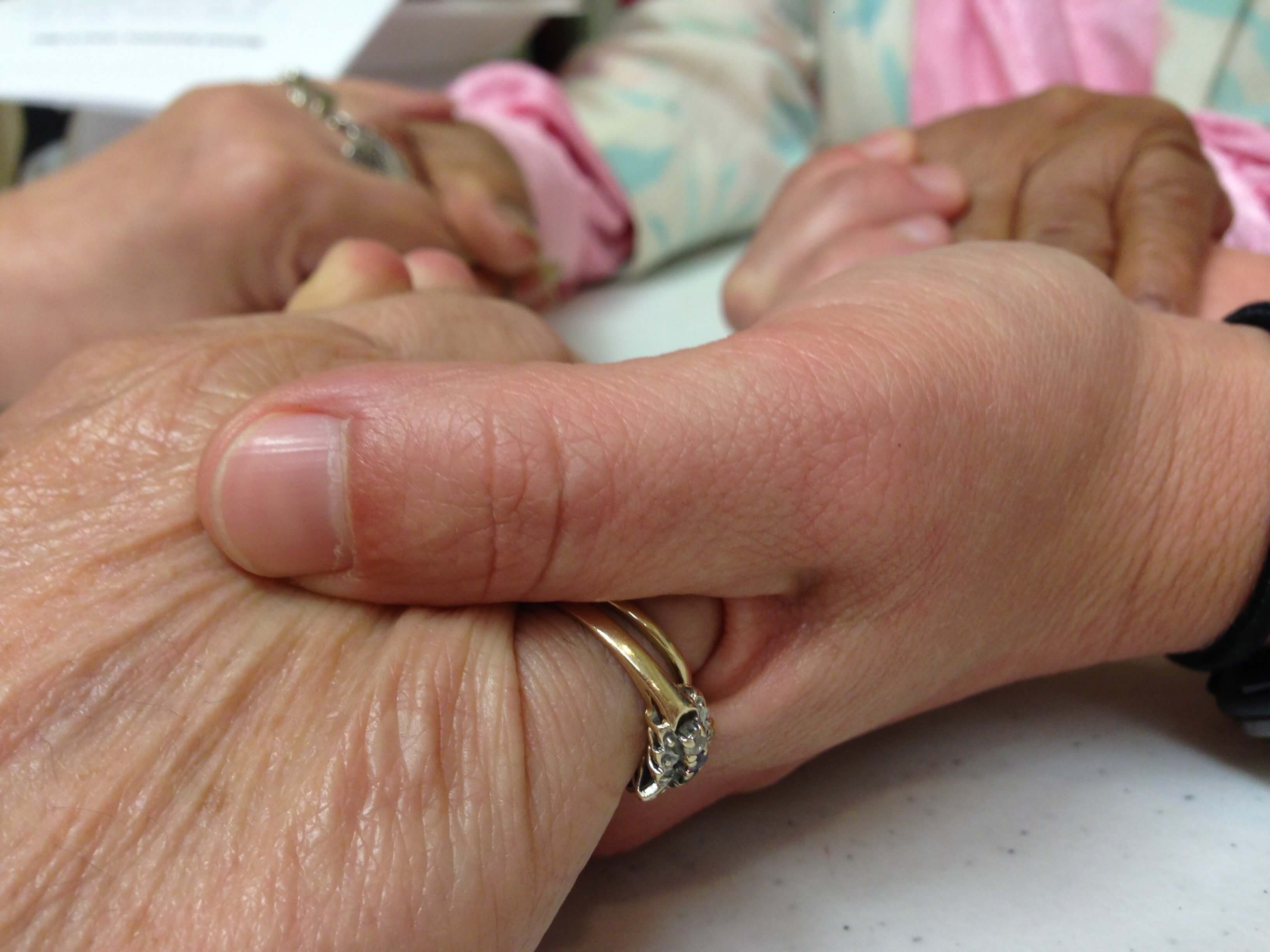 Today, her prayers are just as strong, and her passion to hold out hope for others has even greater urgency. Mrs. Alexander can't not speak about eternity.  "I want to tell the whole world about the love of God, the love of a Father who will save us and protect us, the love of a Father who loves us to the depths of who we are. He created us and He knows that depth. He is good – yeah! Praise be to God, He is good. Love Him well, Love Him always, Love Him with all you are. He is good! Yeah!"
"Oh, precious is the flow, that makes me white as snow. No other fount I know, nothing but the blood of Jesus."
The dining hall is filled with voices that don't know all the words but are trying. Mrs. Alexander sings, eyes closed and hands moving in time. I see God cheering, saying, "YES! This is grace. And this is love. I am singing too!" In this little church of misfits and gypsy souls and ragamuffin hearts, she is a symbol of faith's strength. Each time I see her, she teaches me again that a Kingdom of Hope needs no castle to reign.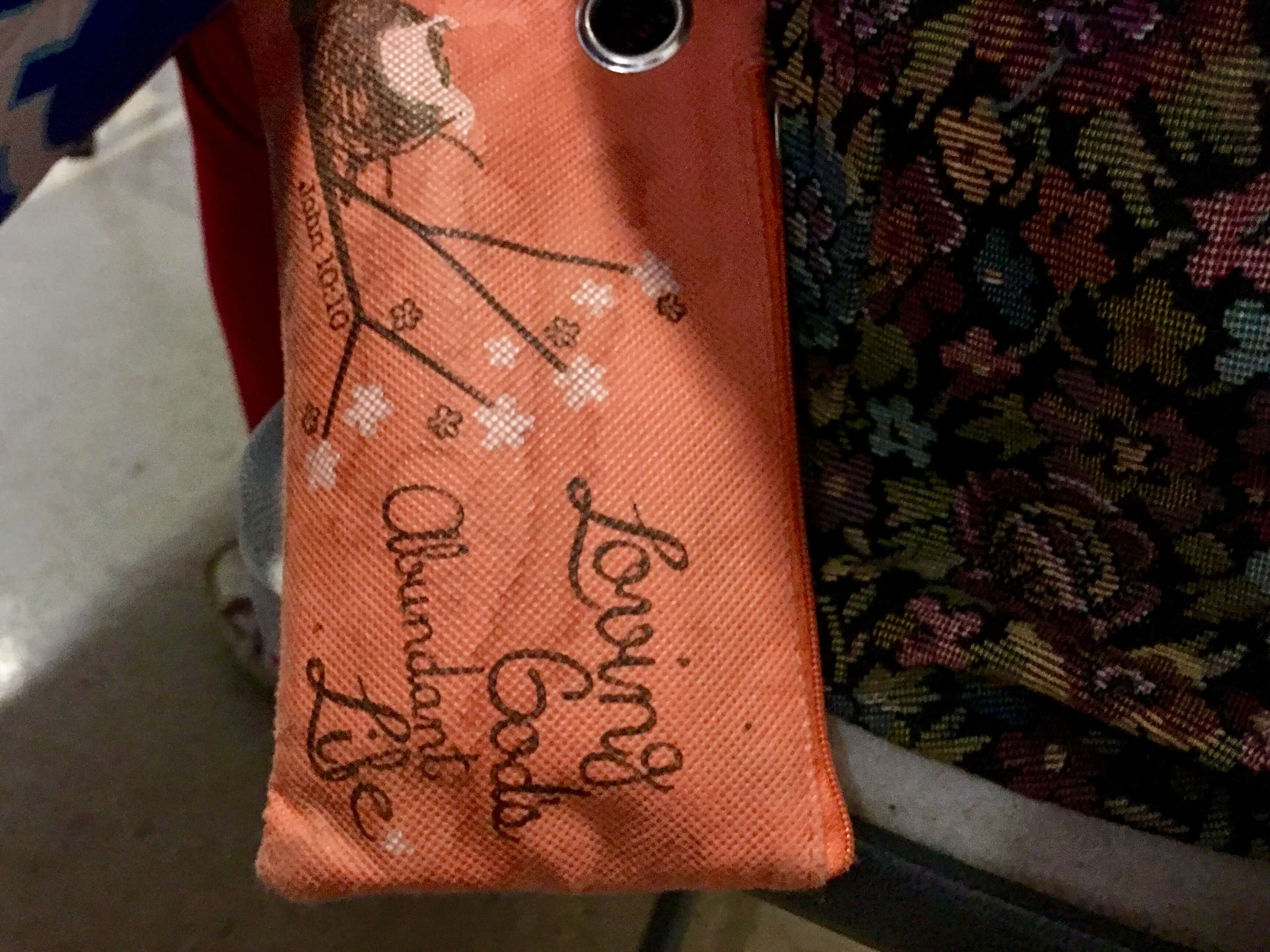 For almost two years, I have been gathering stories of restoration that will one day be bound in a book. But more than that, I've gathered stories of what it means to be a woman of faith and fortitude, of how to lead with quiet grace and serve with passionate humility. Chapters have been written in India, Kenya, Uganda, Honduras, Jamaica, Guatemala, and the United States. But here's the thing – I've come to understand that there will never be an end to the stories, because there will never be an end to the women. Mrs. Alexander is on the list of women who reflect eternity. Cathy Floyd, a woman I've never met in person, but who offers Facebook encouragement to me in both times of joy and times of despair, is on the list. Joni Kendrick has taught me about what it means to be whole, even as she battles a debilitating illness that continues to confound doctors. There's Mireya and Natasha and Amy and Kristy and Marvia and Nikki and Kristin – women who may never be known around the world, but who are bringing Eden to the world around them.
Oh, I am forever thankful for the growing list. These women have made me proud to be a woman.
---
Would you tell me who is on your Building Eden list? Who in your life believes restoration is a reality, on earth as it is in heaven? I want to know their stories. I want to know yours too.