"God made the world for the delight of human beings– if we could see His goodness everywhere, His concern for us, His awareness of our needs: the phone call we've waited for, the ride we are offered, the letter in the mail, just the little things He does for us throughout the day. As we remember and notice His love for us, we just begin to fall in love with Him because He is so busy with us — you just can't resist Him. I believe there's no such thing as luck in life, it's God's love, it's His." ~Mother Teresa
People have likened her to Mother Teresa.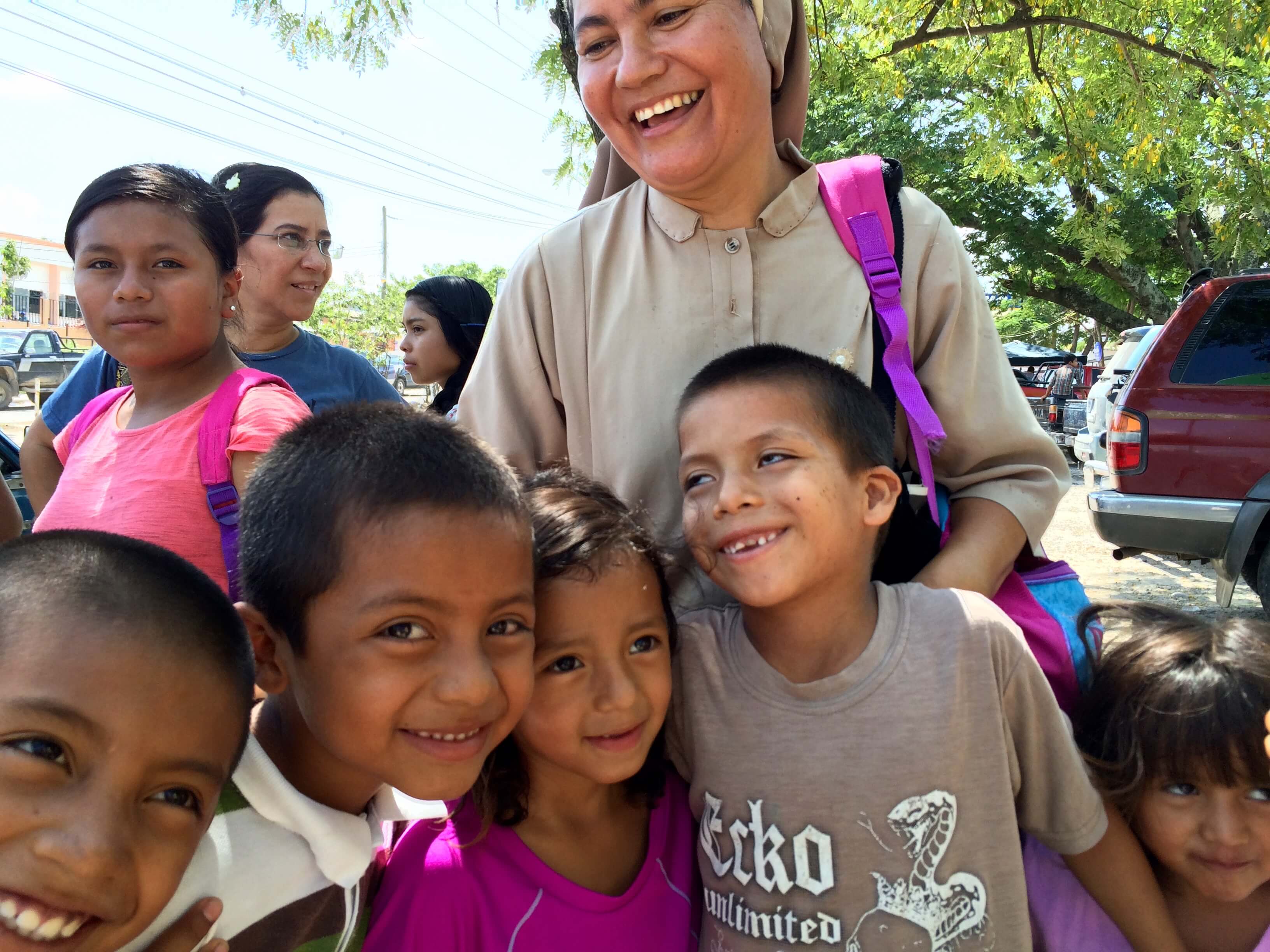 Certainly, Sister Edith's story seems one of legends – a gentle soul with a perpetual smile, dressed in habit and running shoes. She stepped away from sisterhood and into the arms of bold adventure – and love.
Sister Edith was in a park in La Paz, Honduras, selling homemade pupusas when a stranger approached her, curious. "Why does a nun need to sell food in the park?" he asked. He listened to her story: a former nun now alone and struggling to  care for children rescued from abuse and neglect. When she finished, he purchased all the food she had cooked, gave her a $50 tip, and then made repairs to her apartment. She says, "He was the first person to believe in me. He saw something in my I didn't see in myself."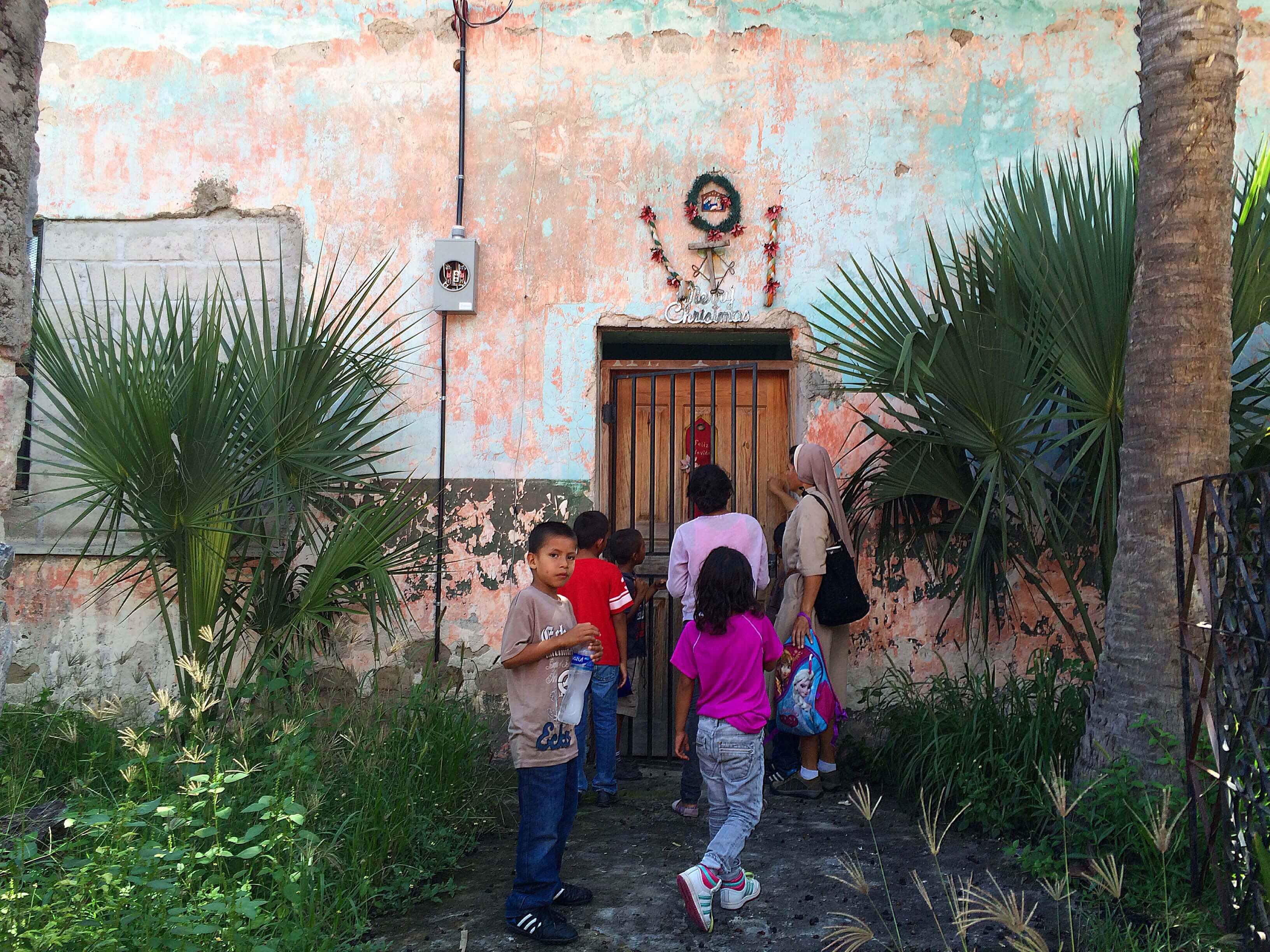 "Help to Those in Need" was painted on the door of the apartment, but then three more children were in need of sanctuary, Sister Edith worried that she wouldn't be able to care for them. Then she remembered the man named Bill.
"I didn't know if I should ask God or ask Bill, since he knew my conditions. I don't know if Bill loved Jesus, but he believed in me. And God used that to help me trust His plan."
Bold in her faith. Bold in her resolve. Bold to tell her story, and bold to live it. Sister Edith sees God in every space, every place. Perhaps she is indeed like Mother Teresa. And she is a woman of Building Eden.
Who is bold in your life? Who sees God in every moment? I'd love to know your story! 
---
This year, I'm sharing 31 thought-FULL things I've been taught by the women of Building Eden, the book I'm writing about women who believe restoration is a reality – on earth as it is in heaven.
There is not one who doesn't fight, there is not one who isn't afraid, there is not one who at times questions or wonders or worries that they'll be found lacking in a world that loves to define by the doing. The women battle self-loathing, they battle mental illness, they battle loneliness, they battle their past. They battle oppression and bias and scorn.
And yet, they still believe.
And these women have taught me more about leadership, about servitude, and about being fully and gracefully and unapologetically a woman than any book, seminar, conference, or Ted Talk ever could.
What I share is just a taste of what will be in the book. I pray the words of the women will inspire you to be unafraid to stand in the gap to restore what is broken in the world around you.
Subscribe to my blog and you'll get every single update delivered straight to your inbox. You can also follow me on Facebook and Instagram – where you can share the images and stories with others. And you can visit the women of Building Eden. Send an email my way and I'll share all the details!