I wish I could take you there, to the building made of mud and plaster in the Matopeni slum in the Kayole region of Nairobi, Kenya. It would take a while to maneuver through streets far too small for the cars and trucks and buses and people and animals. We'd move from business districts to open fires and mats for beds in medians, and you'd wonder how poverty can collide so furiously with wealth and if anyone ever really moves up or over. And then we would turn on a street with no name, and work our way along rutted dirt and raw sewage – a reminder that the slum is in the city but not of it. You would see that slum isn't a trash heap. People work and buy and sell and live real lives here. Our arrival by car would be conspicuous in this village within a village where everyone walks and lives and does their best to survive. We would turn a corner and then another one, and the building would be there, welcoming us.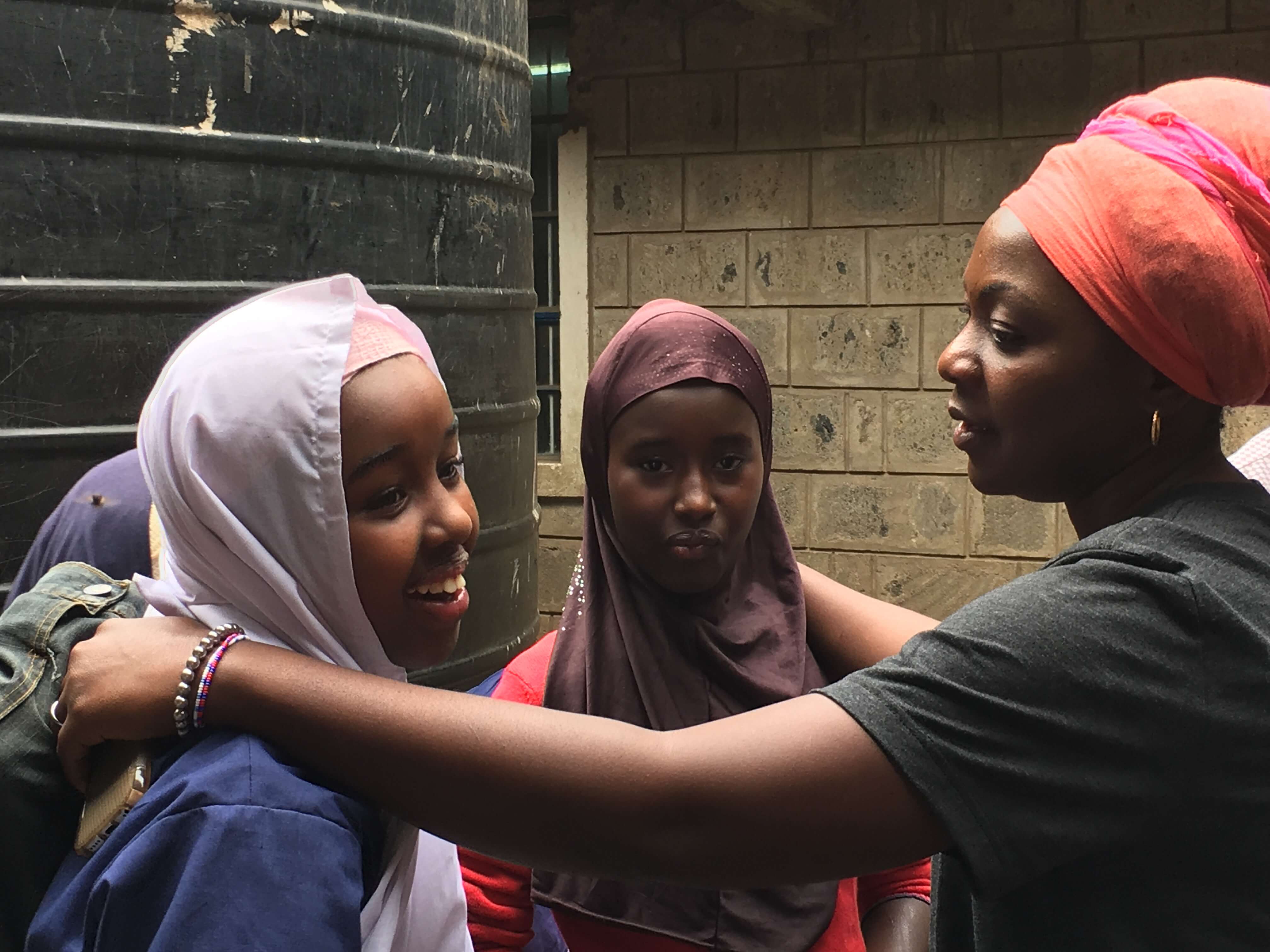 And Alice would be waiting, in khanga skirt and Western top and hair just so. And the smile. There would always be a gentle smile.
Alice would teach you about grace in the slum. She would share stories about the nearly 400 children of Candlelight School – and stories about their families. She would teach you one powerful lesson – a lesson you would never forget.
"In Kenya, we don't ask IF we can pray. We ask HOW. In Kenya, we must pray Heaven down."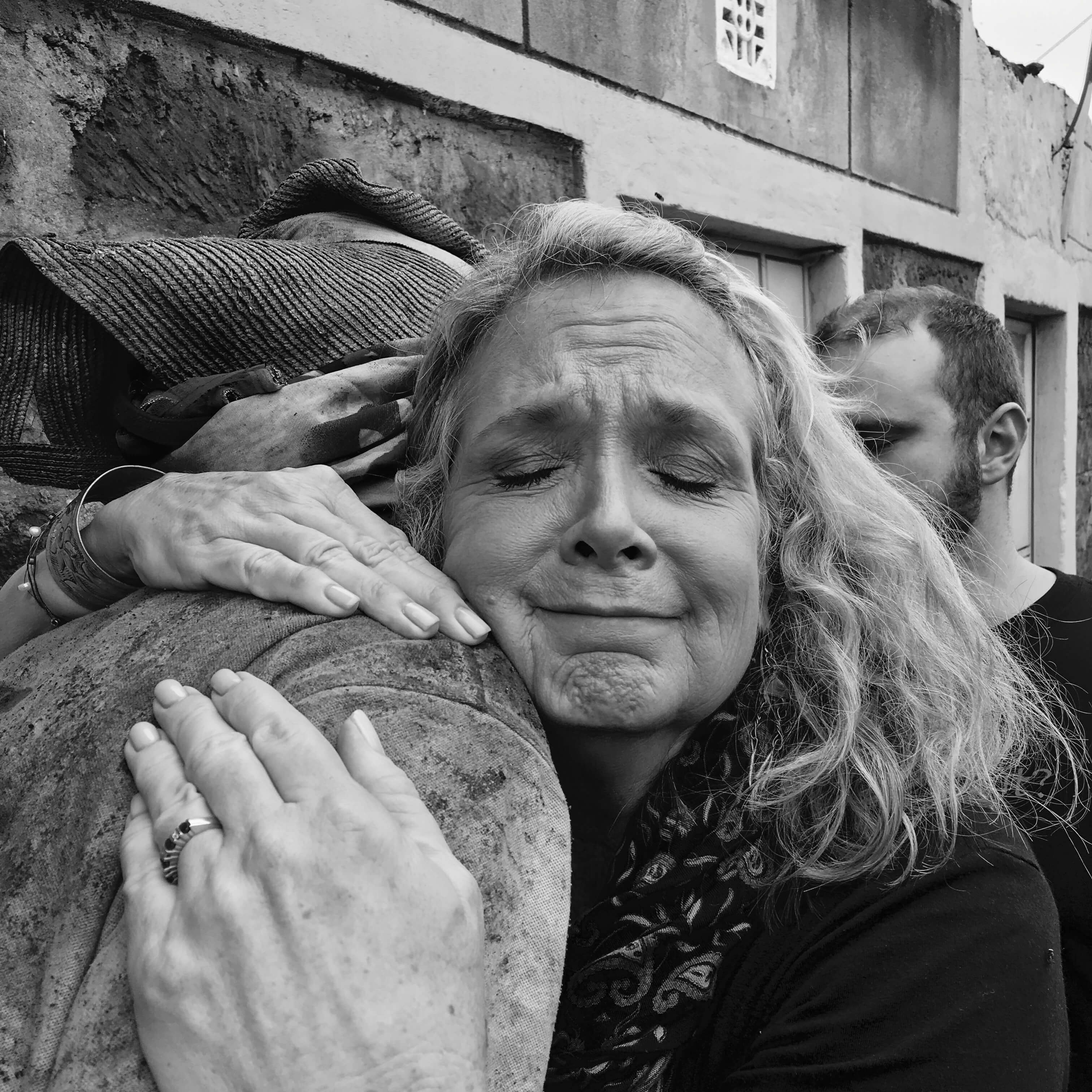 With Alice by your side, you would gather courage.
You would pray like Kenya. And you would never stop.
---
Today, I want to know how I may pray for you. Prayer has become my joy – and it's my honor to carry your burden. Please share your story in the comments or sent a message to me! 
---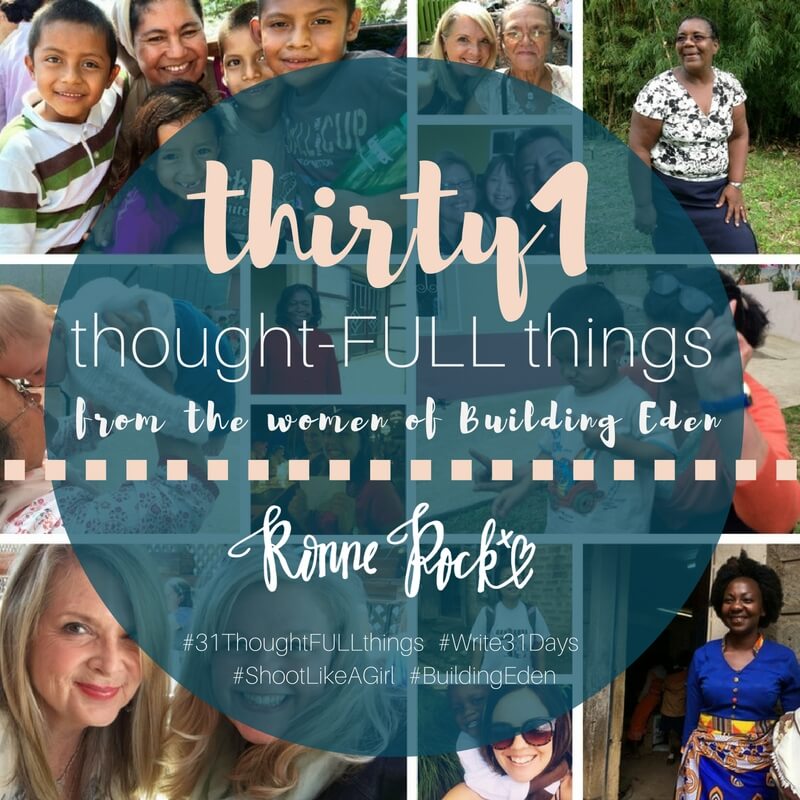 This year, I'm sharing 31 thought-FULL things I've been taught by the women of Building Eden, the book I'm writing about women who believe restoration is a reality – on earth as it is in heaven.
There is not one who doesn't fight, there is not one who isn't afraid, there is not one who at times questions or wonders or worries that they'll be found lacking in a world that loves to define by the doing. The women battle self-loathing, they battle mental illness, they battle loneliness, they battle their past. They battle oppression and bias and scorn.
And yet, they still believe.
And these women have taught me more about leadership, about servitude, and about being fully and gracefully and unapologetically a woman than any book, seminar, conference, or Ted Talk ever could.
What I share is just a taste of what will be in the book. I pray the words of the women will inspire you to be unafraid to stand in the gap to restore what is broken in the world around you.
Subscribe to my blog and you'll get every single update delivered straight to your inbox. You can also follow me on Facebook and Instagram – where you can share the images and stories with others. And you can visit the women of Building Eden. Send an email my way and I'll share all the details!