She was only 16 when she and I sat and really talked about life for the first time. I had known her for a year, amazed at how a teenager could translate the words of suburban women from the United States into stories perfectly meaningful for women in remote villages in Guatemala – women who spoke not only Spanish but Kaqhickel, a Mayan language from the Atitlan region of the country.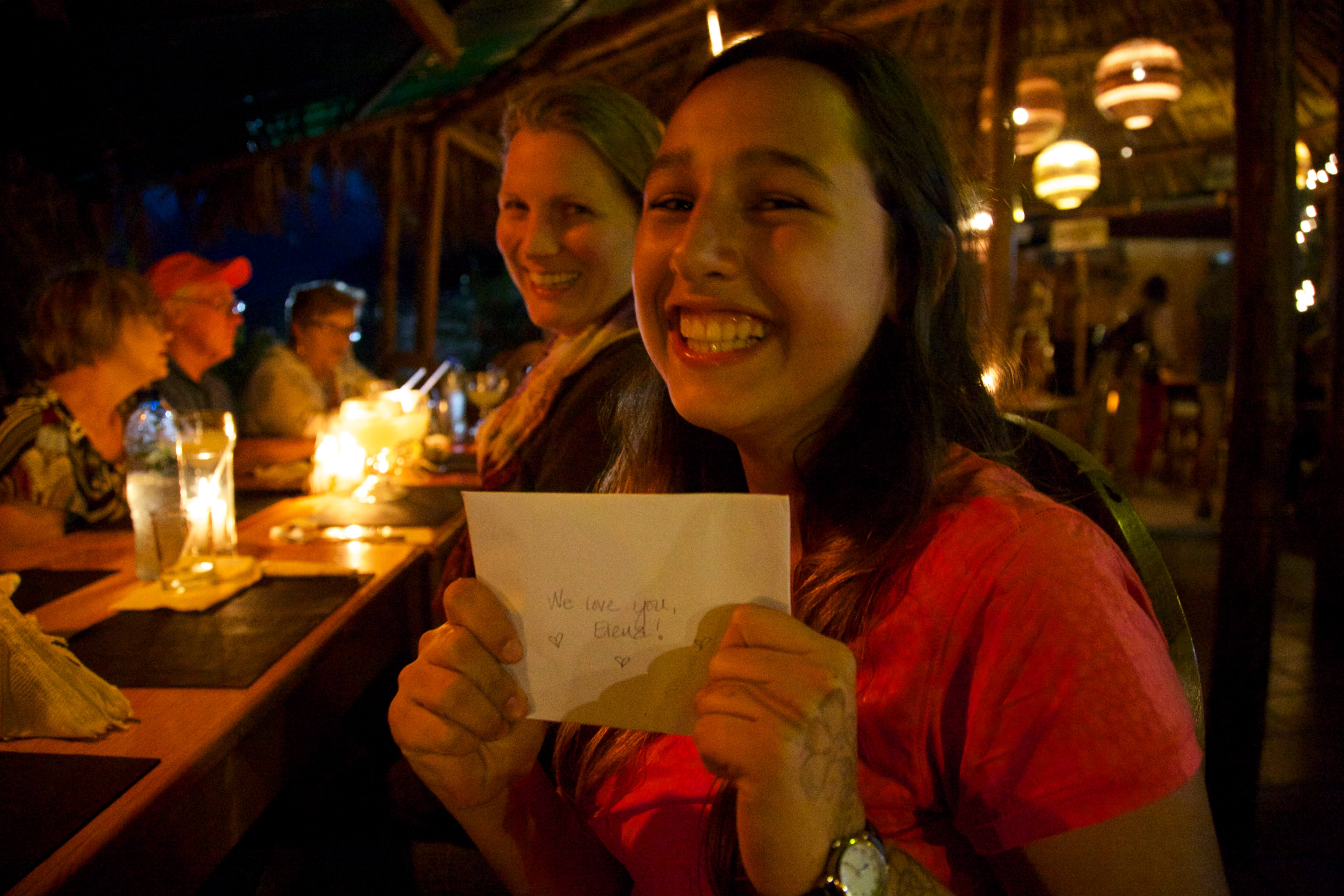 I knew Elena was fierce in her passion for Jesus, fierce in her love of country and culture (she has dual citizenship – Guatemala and Canada – but claims Guatemala as her home).  What she shares about her heritage and the struggle of race in her country has challenged me to fiercely embrace all that I am, regardless of perception.
"My great-great-great grandparents were Spaniards – the ones who came to Guatemala to war with the indigenous Mayans and claim the country as their own. Their child was called a Criollo (a Guatemalan child of parents from another country) who married an indigenous Guatemalan and had a child called a Mestizo (a mix of Spaniard and indigenous). That was my great-grandmother, Marta. She married an indigenous Guatemalan and had my grandmother, Sylvia. I am proud to be a Mestizo and a Criollo.
"I know everything happens for a reason – even bad things – and if the Spaniards hadn't come here we wouldn't be here. Some people are ashamed because of the damage the Spaniards inflicted. People who don't see the past BEING the past think it's embarrassing to include that past in your heritage. Some are embarrassed to say they're Mayan because they believe it means they are primitive and incapable of learning. That is such a lie. I am Spaniard and I am Mayan. My past is part of who I am but my past doesn't have to define my present."
My own DNA is knit together with the blood of the oppressed and the oppressors, the enslaved and the slave owners. Elena tells me both are valuable because they are part of God's fearfully and wonderfully made design of me.
I believe Elena's words are for you today too. Your beautiful and painful heritage is a valuable piece of your story that can change stories.
---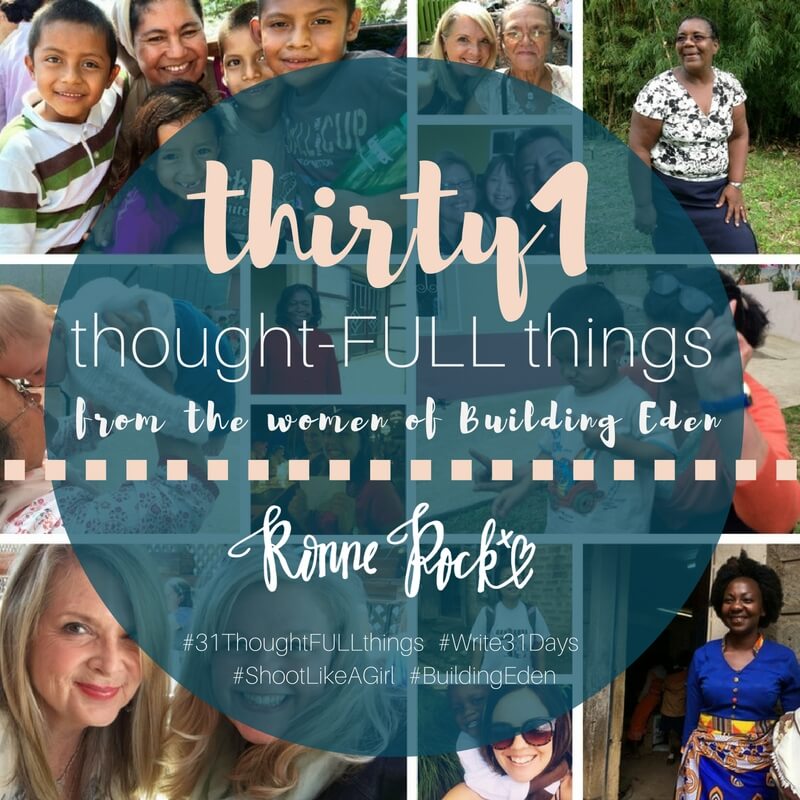 This year, I'm sharing 31 thought-FULL things I've been taught by the women of Building Eden, the book I'm writing about women who believe restoration is a reality – on earth as it is in heaven.
There is not one who doesn't fight, there is not one who isn't afraid, there is not one who at times questions or wonders or worries that they'll be found lacking in a world that loves to define by the doing. The women battle self-loathing, they battle mental illness, they battle loneliness, they battle their past. They battle oppression and bias and scorn.
And yet, they still believe.
And these women have taught me more about leadership, about servitude, and about being fully and gracefully and unapologetically a woman than any book, seminar, conference, or Ted Talk ever could.
What I share is just a taste of what will be in the book. I pray the words of the women will inspire you to be unafraid to stand in the gap to restore what is broken in the world around you.
Subscribe to my blog and you'll get every single update delivered straight to your inbox. You can also follow me on Facebook and Instagram – where you can share the images and stories with others. And you can visit the women of Building Eden. Send an email my way and I'll share all the details!