She was born in Mizoram, India, a state in far northeast India bordered by Bangladesh and Myanmar. Her grandfather was the one who named her – Romawii, which means "beautiful treasure." Her name has long-since changed to a permanent term of adoration.
Aunty.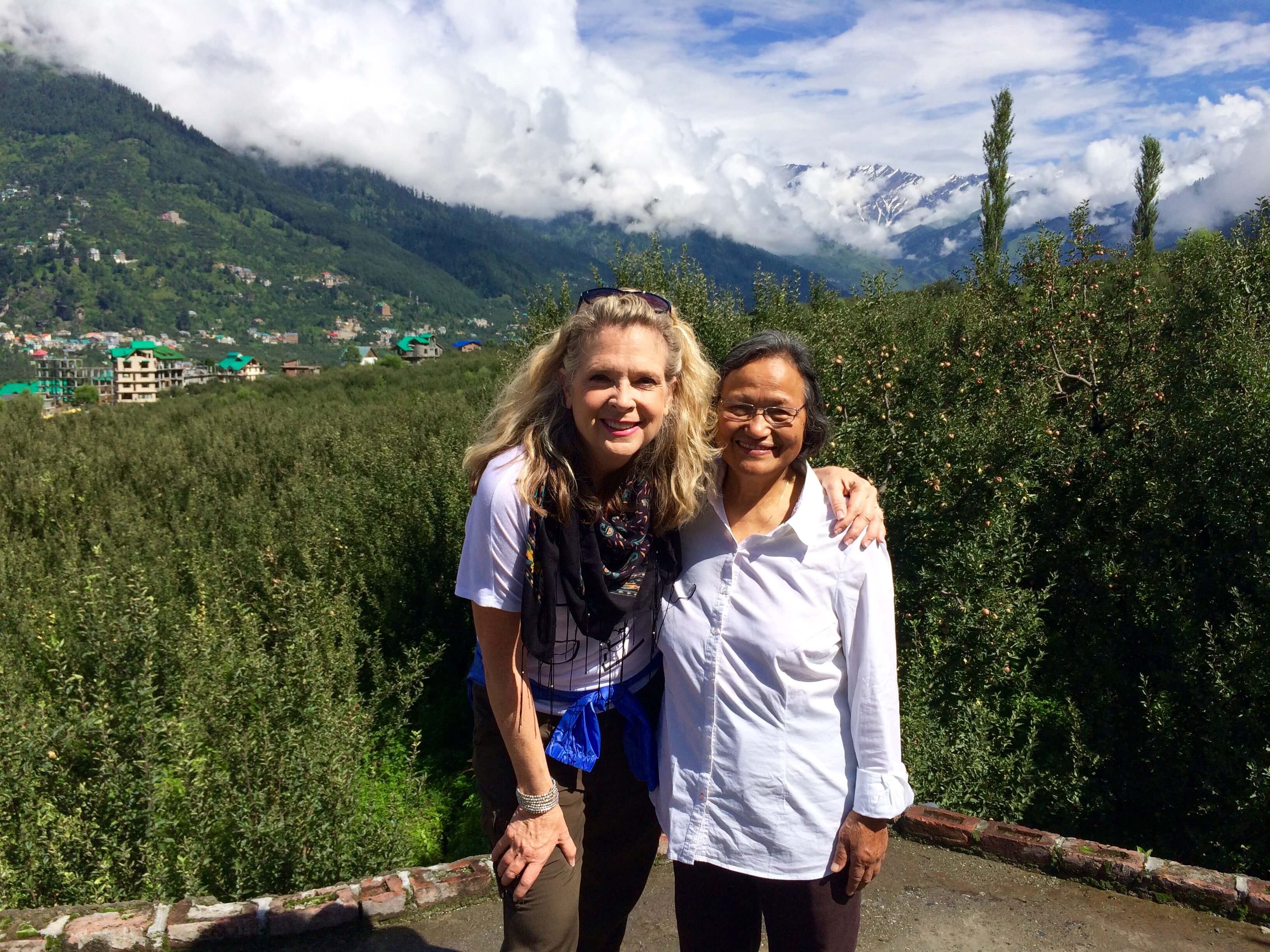 Aunty is a shy, gracious woman who cares far more for the fine details and comfort of others than she does for herself. As I walk into her living room in Manali, India – with afternoon light shining through lace curtains, a stack of bibles on a side table, and a familiar fragrance that takes me to attics filled with treasures – she motions. "You might be very tired – you traveled yesterday whole day. Are you get good night's rest? Sit anywhere you like." I sit down on the chair closest to the front door, and she frowns. She motions again – for me to come closer, to a sofa near her so we can hear each other over the laughter of the children outside that's become a soundtrack to the day. "I love the sound of their laughter and singing," she says. "My heart is filled of joy."
The children. There are more than 70 of them here at House of Grace, and another 50 show up each day to attend Rainbow School. Every one calls this place their true home. Most are here because of poverty, some are here because of abuse and neglect. All remain here because of love.
Love has changed them. And love has kept her.
She is so demure. But Aunty is a warrior. Bones broken, body bruised, life threatened because of love – and yet she still stands.
Aunty loves the children, and she loves Jesus.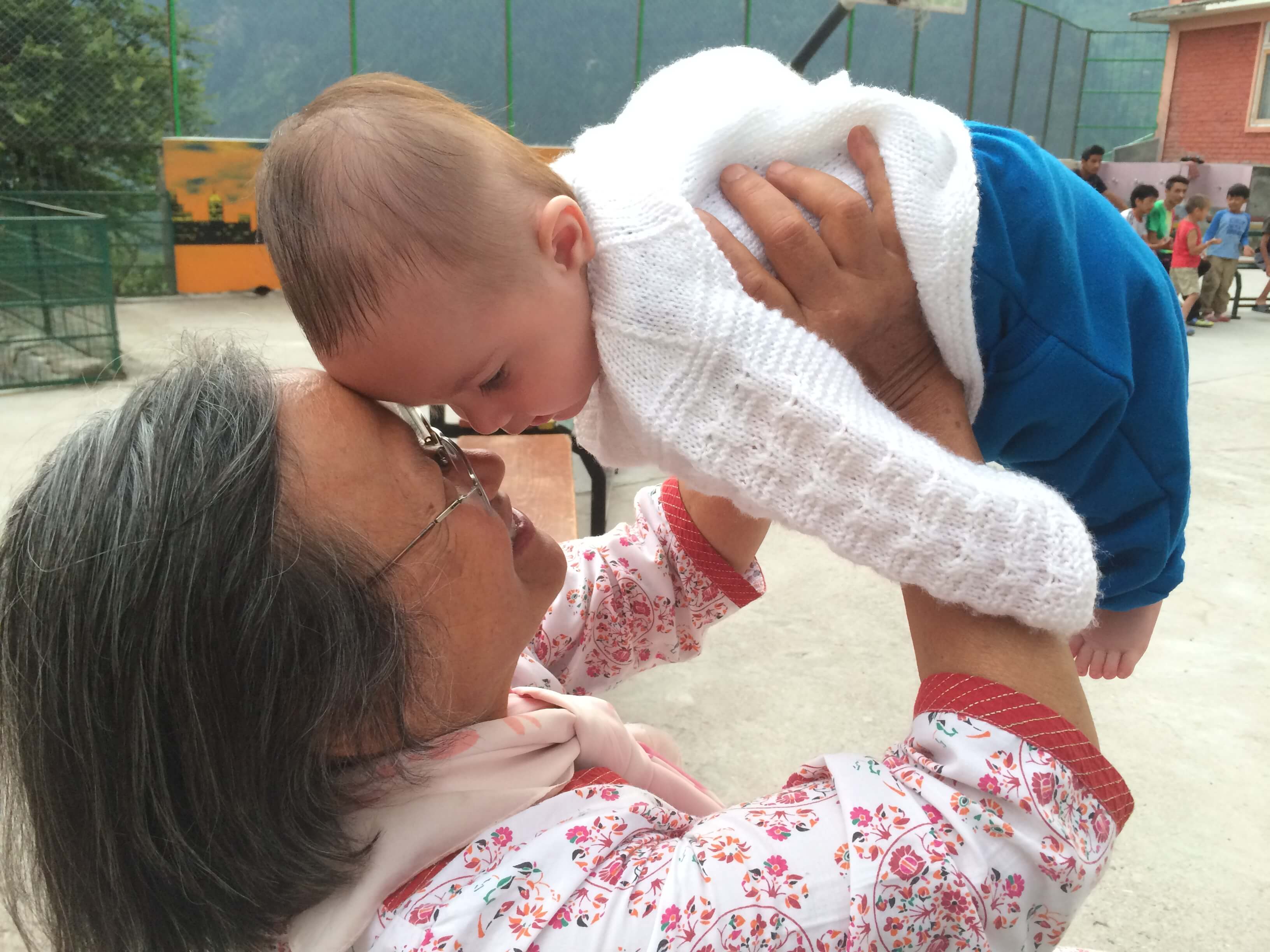 Quietly she speaks. "I always say, 'Children don't need many things but they need LOVE. When children see those who love them, their whole hearts are happy. And when my children are happy, I am very happy. I don't always join them – sometimes I am in my home. And when I hear them so happy, sometimes I feel like crying, because I remember when I started the children's home, we didn't have anything and instead of helping, the people in Kashmir tried to create a problem…"
Her voice catches in her throat and she wipes away tears. "So now when I see those who love God and who love the poor people and like to help the children, I praise God and say, 'Lord, now I am not alone. You- You help me. '"
She's 74 now – an age when most of us would consider slowing down. But not Aunty. "From the beginning, God has called for me to serve other people, because Jesus served for us. I am still here. So I will continue learning and giving my life for others. I cannot do big things, but as much as I can do, I will do."
Watch the video produced for Orphan Outreach by Vince Williams. I had the honor of writing the story – and falling in love with the woman and the children of House of Grace.
---
This year, I'm sharing 31 thought-FULL things I've been taught by the women of Building Eden, the book I'm writing about women who believe restoration is a reality – on earth as it is in heaven.
There is not one who doesn't fight, there is not one who isn't afraid, there is not one who at times questions or wonders or worries that they'll be found lacking in a world that loves to define by the doing. The women battle self-loathing, they battle mental illness, they battle loneliness, they battle their past. They battle oppression and bias and scorn.
And yet, they still believe.
And these women have taught me more about leadership, about servitude, and about being fully and gracefully and unapologetically a woman than any book, seminar, conference, or Ted Talk ever could.
What I share is just a taste of what will be in the book. I pray the words of the women will inspire you to be unafraid to stand in the gap to restore what is broken in the world around you.
Subscribe to my blog and you'll get every single update delivered straight to your inbox. You can also follow me on Facebook and Instagram – where you can share the images and stories with others. And you can visit the women of Building Eden. Send an email my way and I'll share all the details!