There are times I wear the t-shirt and smile. And there are times the ink screened on its front feels fraudulent. I've honestly come close to taking a Sharpie to the design, to add "on occasion" or "for others."
"building a life out of beauty and well-written sentences"
I know better. I've watched the ebbs and flows of the words over the years. I know when I've written words that are wholly mine and when I've fallen headlong into someone else's rhythm trying to keep pace with a style and substance that's not my own.
And I know my voice and all its inflections. I am ragged and soft, chiffon and burlap, reflections and recipes, wise and ever-so-naive.
That voice, right? Sometimes the words are complex and vaporous and drink well like wine. And sometimes they're simple and elementary and feeling lacking in any character at all.
I used to be angst-ridden in the practical seasons, when the words were less poetic. I've thought that my voice was over and done – gone for good. I've learned, though, that seasons are just that. Seasons.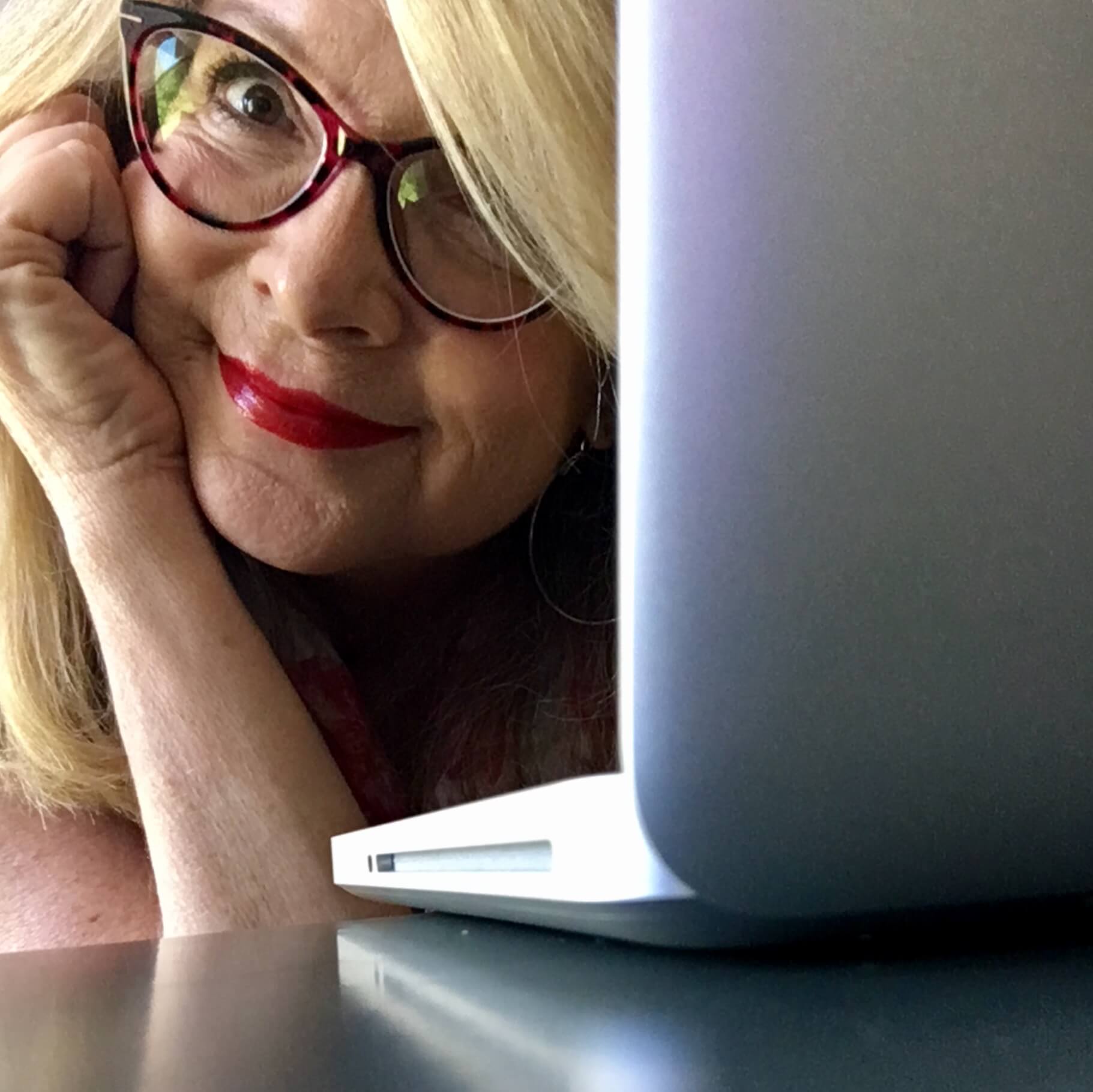 While I know the ebbs and flows are rhythms of my own life and my own purpose, it's easy to become judge and jury and find myself guilty of laying waste what's beautiful when I allow my pen to compare its measure of ink on the page to others around me. And to be honest, I still battle that "gone" feeling, despite the encouragement of a grad school global issues professor who once said, "Don't discount your gifts and insight. You have a voice. Trust yourself."
Do you battle feelings like that too, or is it just me? (And since I'm asking about things like doubt and comparison, do you ever Google yourself to see what's out there? Yeah, I do. I admit it.)
I know the voice is there. And I know the words are there too.
Right now, they are evolving in a book I'm writing. It was originally going to be a compilation of stories about women who believe restoration is a reality. It's becoming a book about the transforming power of grace-filled leadership. That both excites and terrifies me as the wise and naïve go head-to-head and I try to slowly move from an essayist to a novelist.
Right now,  you'll find my words in pieces written for women and for ministers and for those who find strength in tending to the weak. You'll find them in the responsive prayer journal that my friend and I are finishing – it will be used to raise money for folks who want to pour their lives into other lives (we think it's a most honorable cause). And you'll find them here on the blog. I've been posting here for the longest time about this Christ-stumbling life and the power of #kitchentherapy and what I'm learning as third-world love continues to transform this first-world girl (one of my stories is now published in Everbloom from Paraclete Press – I think you'll like it).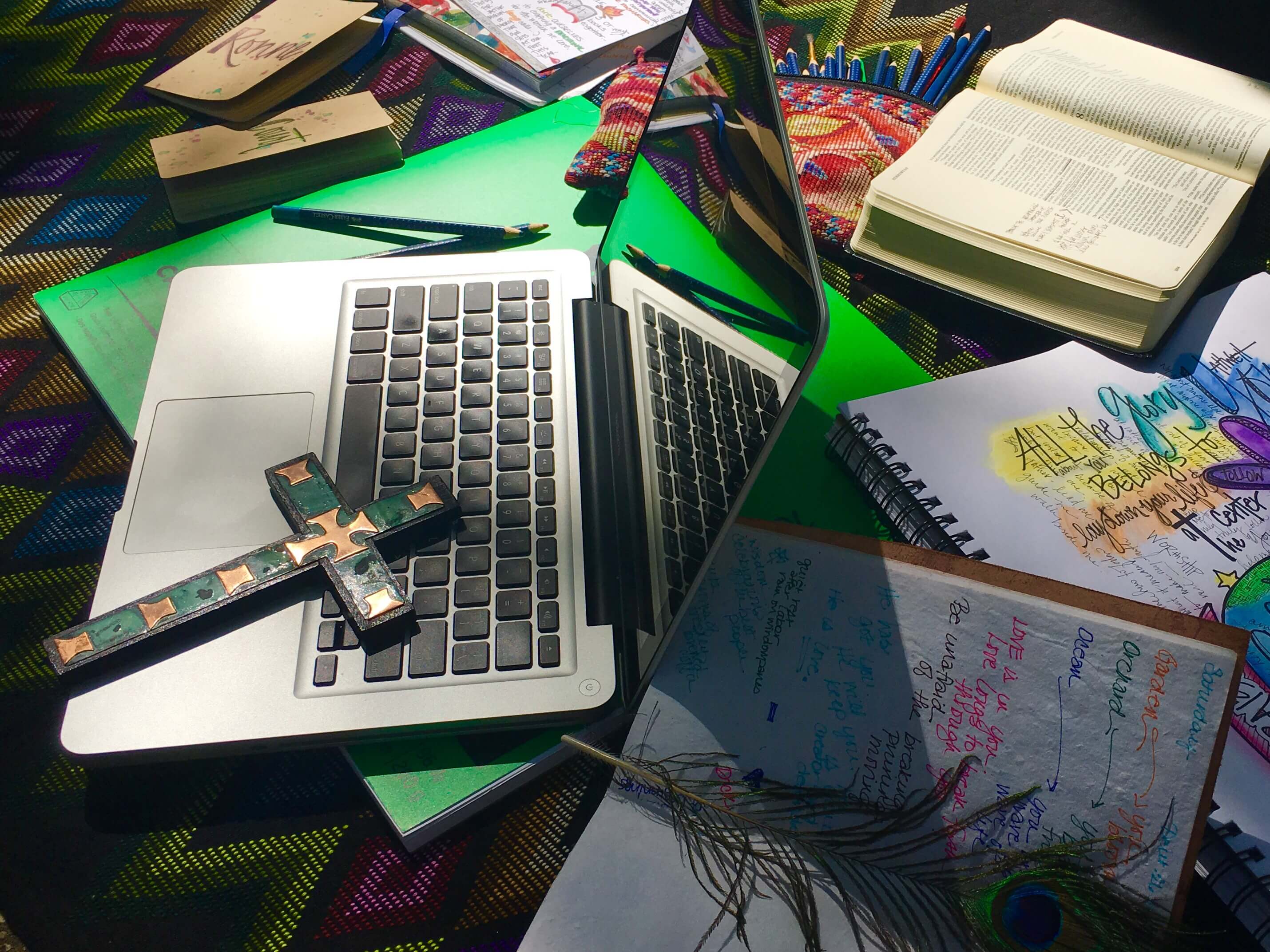 Leadership. Ministry. Prayer. Women. Service. Sacrifice. Christ-life. It's such a patchwork quilt of words and such. None of those things feel out of turn to me. All are pieces of who I am. All have my voice hidden in them.
Right now, my voice in this place – this blogging place – needs yours. Yes, this is a less-than-poetic post lacking woefully lacking in sentences that are worthy of memes. This is a gut-level "will you talk to me for a bit?" thing.
If you are a regular to my blog, would you share with me what piece of that quilt offers comfort to you when you visit? Or if this is a new place for you, there are links above that will take you to samples of all the ways my voice sounds. No matter what, read a little. And then let me know if there's a theme in the words. Let me know, too, if you think writers should write about "the one thing," or if it's OK to write about how life presents itself in the many things. Finally, I'd love to know if there's something more you'd like to read – something you think my voice is empowered to say.
Rather than write your thoughts in the comments, I'd love for you to send them to me using the form below. Don't worry, you won't offend me if you tell me my words don't hold much value at all. Voices don't have to be beautiful to everyone as long as they matter to someone.
Hey there. Thank you. We're in this together, you know, and I am for you. Your voice reminds me that you are for me too.