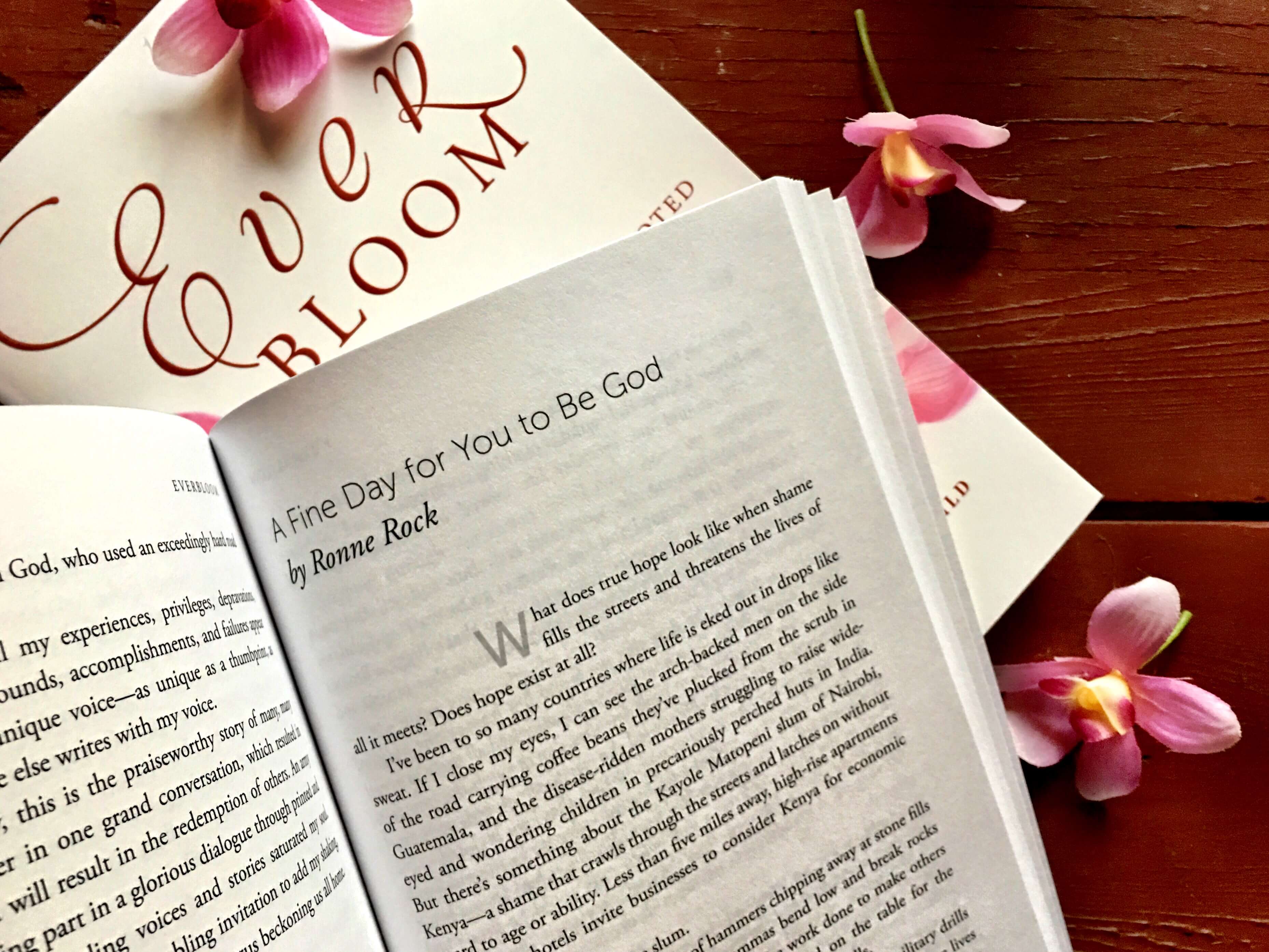 Everbloom is a book by women – for all. Within the pages written by members of the Redbud Writers Guild, you'll find pain, hope, loss, redemption. And you'll find Alice. She is the reason my story, "A Fine Day for You to Be God," exists. It's about the day I stood in the slum and prayed that God would be God in the midst of the stooping and shame. His answer overwhelmed me – but not Alice. You see, she waits. And she watches. And she knows He will indeed be God of the slum.
I want you to know my Alice, the Waiting (she's one of the grace-filled leaders who is inspiring my book, Building Eden). Meet her now, and then join her again in Everbloom: Stories of Deeply Rooted and Transformed Lives from Paraclete Press (be sure to order a copy of the book now to get it when it releases on April 25th).
By the way, I'm giving a copy of the book away – details are after the story.
---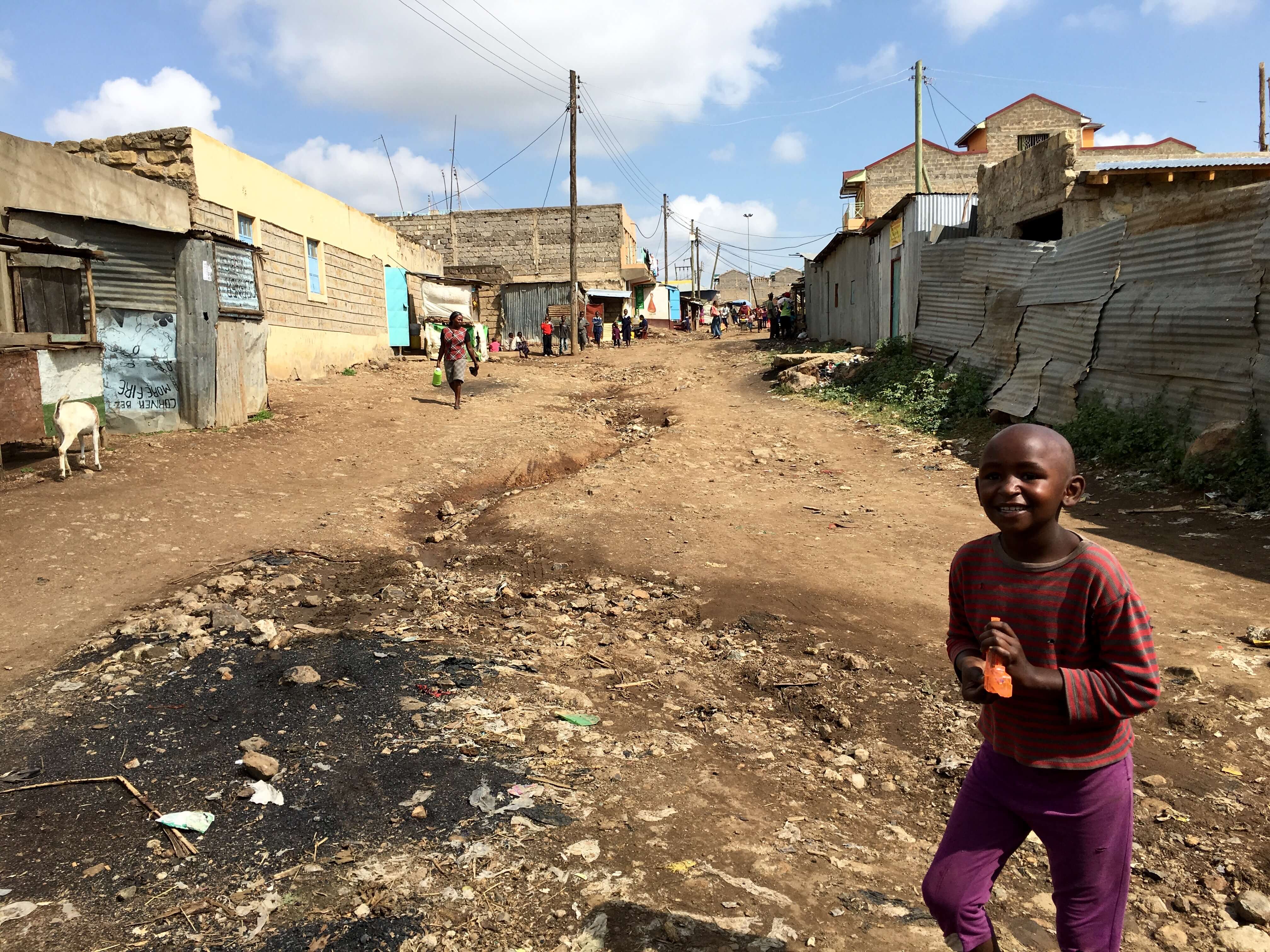 I wish I could take you there, to the building made of mud and plaster in the Matopeni slum in the Kayole region of Nairobi, Kenya. It would take a while to maneuver through streets far too small for the cars and trucks and buses and people and animals. We'd move from business districts to medians filled with open fires and mats for beds, and you'd wonder how poverty could collide so furiously with wealth and if anyone ever really moves up or over. And then we would turn on a street with no name, and work our way along rutted dirt and raw sewage – a reminder that the slum is in the city but not of it. You would see that slum isn't a trash heap. People work and buy and sell and live real lives there. Our arrival by car would be conspicuous in this village within a village where everyone walks and lives and does their best to survive. We would turn one corner and then another one, and the school building would be there, welcoming us.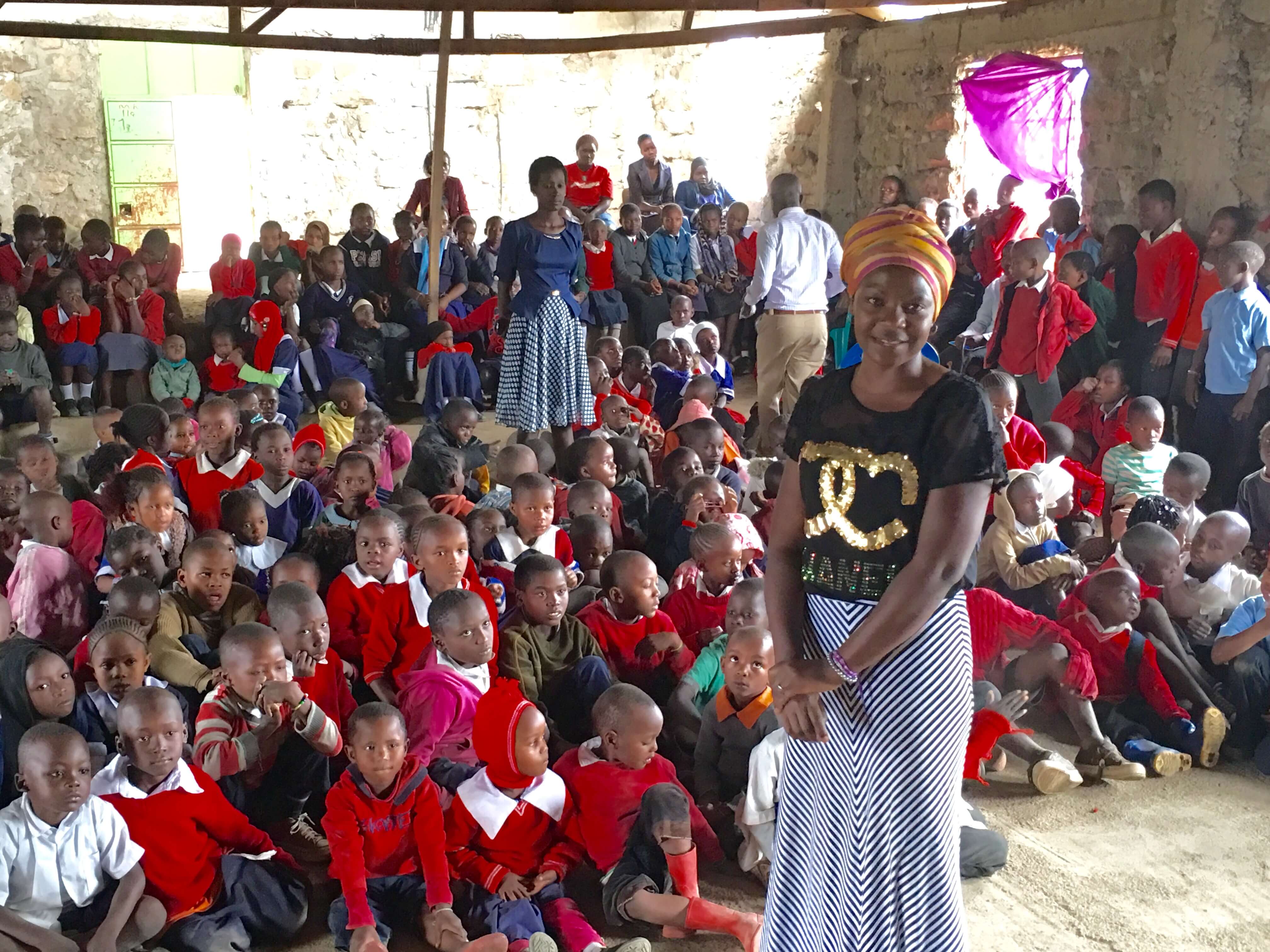 And Alice would be waiting. Alice, in khanga skirt and Western top and hair just so. And the smile. There would always be a smile.
I imagine it's always been that way – Alice waiting. I believe it was passed down from a grace-filled grandmother to the woman born in western Kenya who was orphaned at 4, and then raised by a harsh stepmother who treated her like a slave. It was that grandmother who brought Alice back to life and showed her "the good ways of Christ" at 12 when her dad also died. Moving from a home to a grass hut, Alice was saved – and safe.
"As a child, I felt in my heart that I would one day have kids like me – orphans – and I would never treat them the way I had been treated."
Alice and her grandmother were together for six years, and it was in that grass hut that Alice fell in love with Jesus.
Alice's grandmother passed away when she was 18, Coming face to face with the reality of her calling to care for orphans, Alice cried out for strength and direction as she worked to care for her own brothers.
Alice was waiting to understand her calling when she met Fred, a young pastor who was himself an orphan.  Soon they were married in an idyllic setting across the bridge from a life that was far from beautiful. The vision of the slum haunted them every day – a city trapped inside the nation's capital and across the river from a military outpost where live artillery rounds fired indiscriminately. Together, they started a church in a tin building near a trash-filled ravine where mothers chipped rocks into gravel while their children collected curiosities and longed for something to fill their bellies. The Gospel brought them to the slum, but it was the children that kept them there.
The weight of it all was heavy on Alice. "I was teaching across the bridge as a volunteer and watching kids walk up to two hours for the opportunity to go to school. They were coming with no books, and they were so hungry."
Heartbroken, Alice felt compelled to visit the homes of the children of Matopeni – to learn more about the struggles of the ones who called the slum their home. And her mother's heart came alive. She and Fred did what they knew they needed to do – they packed their bags and walked across the bridge.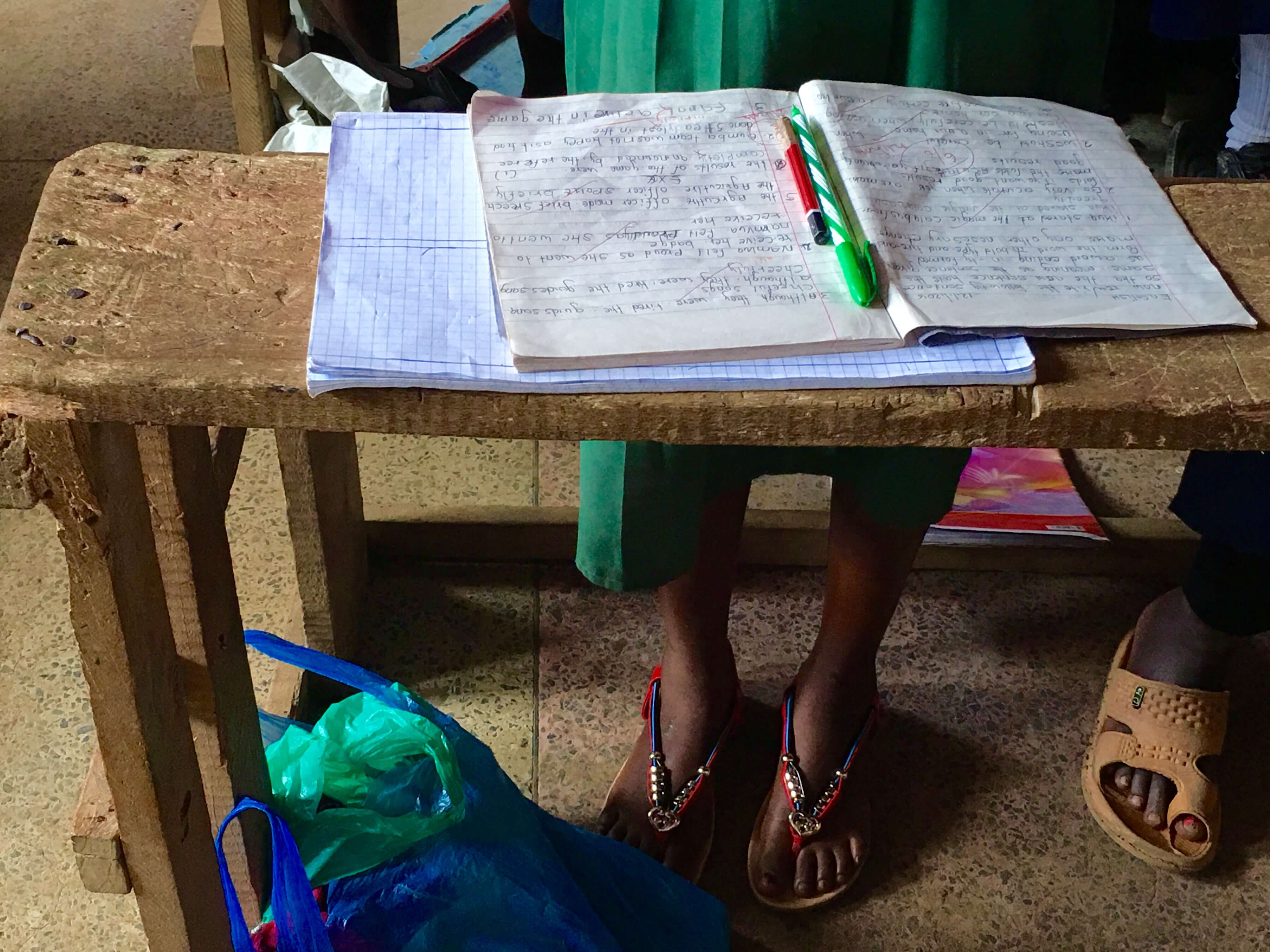 Today, Candlelight School welcomes hundreds of children. Alice's favorite part of day is the sound that fills the streets in the morning when all the teachers and students gather outside to worship. "We teach our children about Christ, about the Bible, and every morning we take our kids outside and we sing with them. We dance with them – every teacher dances too, so that when the child sees the teacher the child doesn't see an enemy but sees a close friend, a person who teaches them and sings with them." She calls it music therapy, because the teachers have seen worship songs calm even the most aggressive little souls – kids who come from abuse and neglect.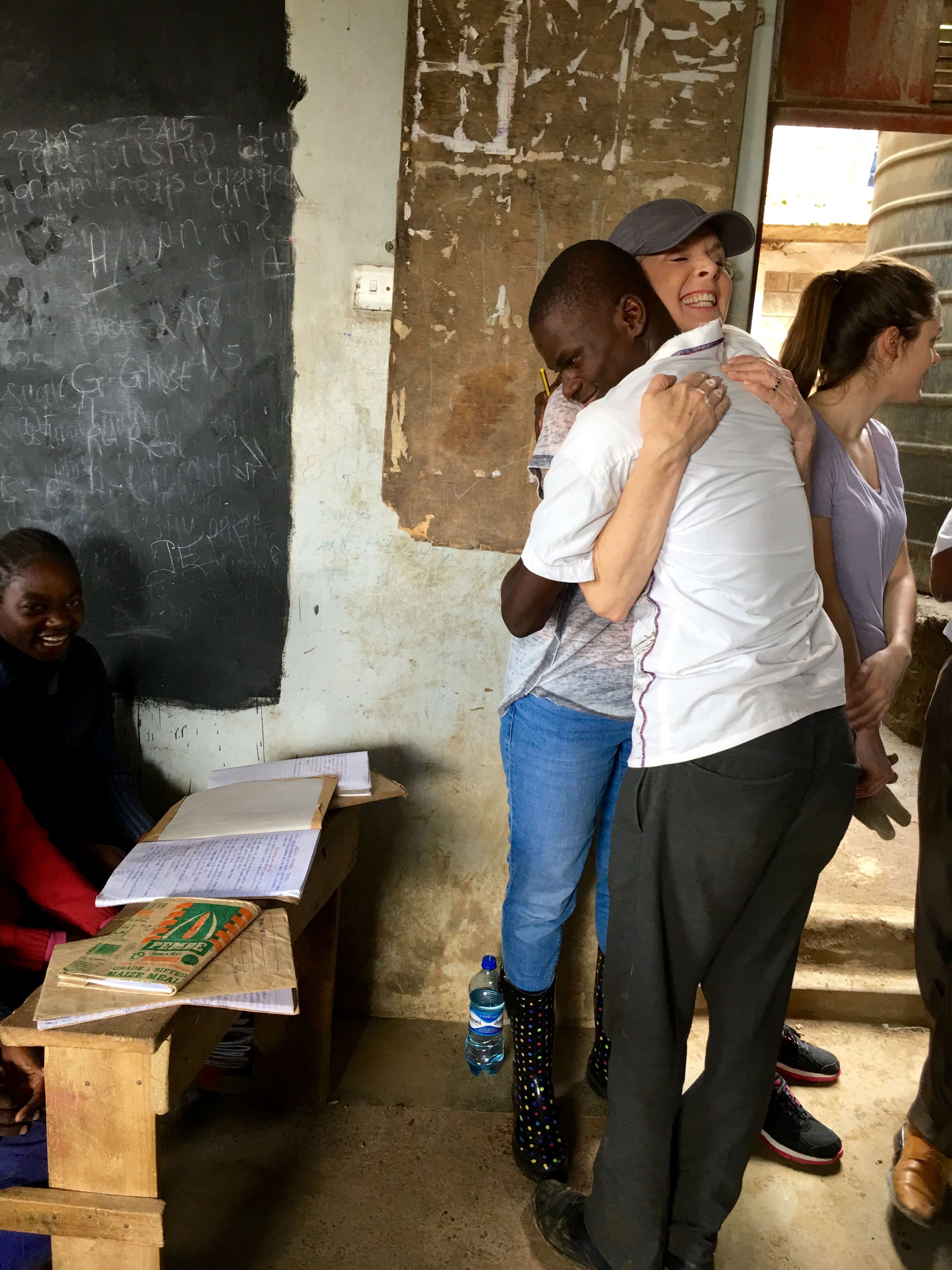 Candlelight is a safe harbor surrounded by the threat of "never going to make it out of here alive." The ones who speak up in Matopeni are the ones who have gotten out, walked away, found escape from the struggle to survive. When the sun begins to dip below the hills around the slum, there is an urgency to find shelter. Those who have no homes are told to leave before the shadows grow too long. Hopelessness finds its way into every darkened corner, every furrowed street.
I've heard folks talk about children's eyes in hard places – how those eyes are empty and dark. I've been there as eyes have been illuminated with their first spark of hope, and I would give anything to capture the moment on camera. Alice has seen it time and time again. Because Alice keeps waiting. "It's important for us to help the children know where they are going, to have good goals, to know how to pray, and to believe in the Lord. The children and their families now see that mountains can be moved by prayers."
Alice waits for the light in each child's eyes. She says it's because she's a mother that she's learned to be a good teacher – or perhaps it's the teaching that has given her such a mother's heart for every one of the children who get to wear the uniforms that tell everyone in Matopeni they are Candlelight kids.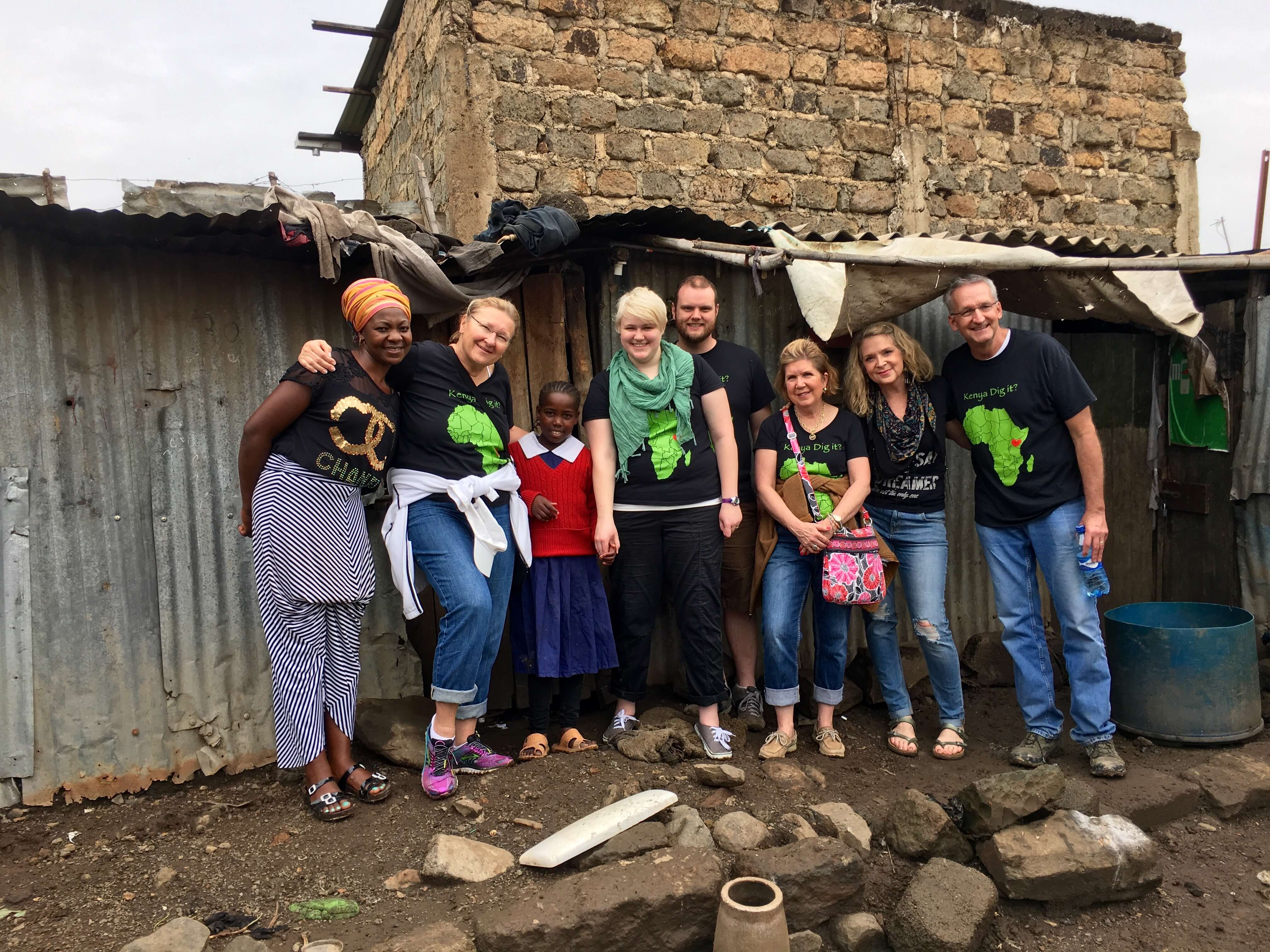 Alice says that, in Kenya, culture says the man is the head and the woman is the tail. But she and her husband believe the woman is actually the neck that changes culture itself – and that God hears the cries of a woman first. "At Candlelight we believe that when you educate a girl, you will be educating a nation and when you educate a boy you educate a family. We are here to change nations through the children that we're educating. We don't want to leave boys because they are an endangered species in the slum. We want to continue teaching them all and giving them all opportunities. We want to give the girls the morale to know they can do anything, so we always want people to come and talk to them. When they see other people who are good, outstanding in the community and they are women, they see that they can win over the trauma that they are facing in their households. Our women need to see women who are strong. They need to see marriages where the couple prays together, forgives each other, trusts in the Lord."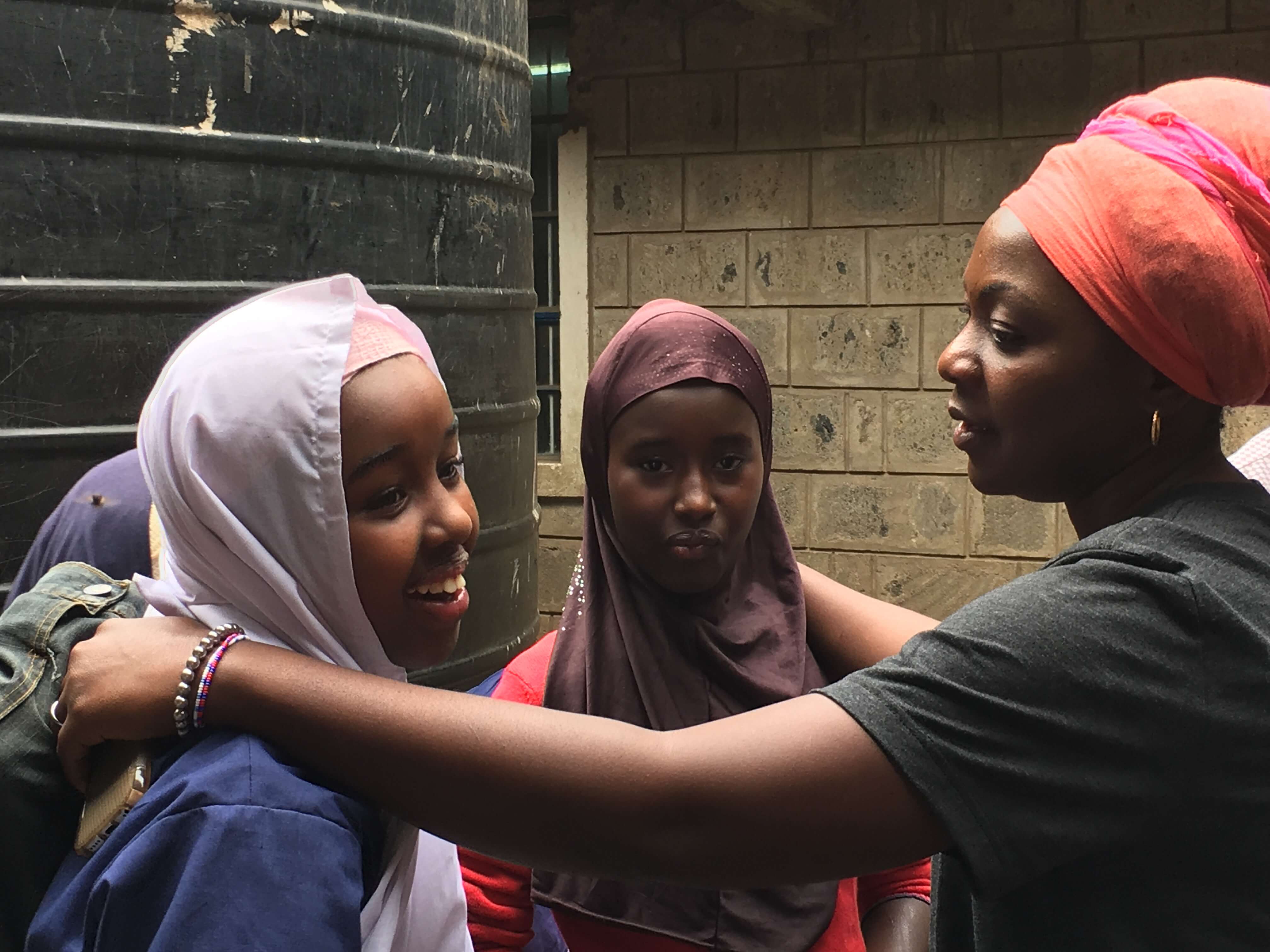 And when the girls need to see strength, there is Alice – always waiting with a smile. "Candlelight School has taught me that we can change lives. Whenever we see children transformed, it is a reminder that God can use us regardless of our situation, regardless of our background – God can use any person. It has matured me as a unique woman of the Lord who can lead a community, lead people, help change the life of someone from nothing to something and eradicate poverty somewhere. I have learned to trust in the Lord so much because He can do all things if you trust in Him, and He can change your life if you'll believe and pray."
We stand together in the courtyard and listen to the sound of the children. I close my eyes and imagine the wonder of waiting.
---
Watch the video to learn more about Everbloom, and then be sure to buy a copy for yourself – and maybe for a friend too!
It's my prayer that the stories of Everbloom helps strengthen your voice. With every story, there's a prayer and a writing prompt to help you do just that. I hope you'll share your stories with me – you know how much I believe in them.
I'm giving away one copy of the book, plus a really wonderful coffee cup. Simply complete the registration below. UPDATE: We have a winner! Congratulations to Jessica Turner!