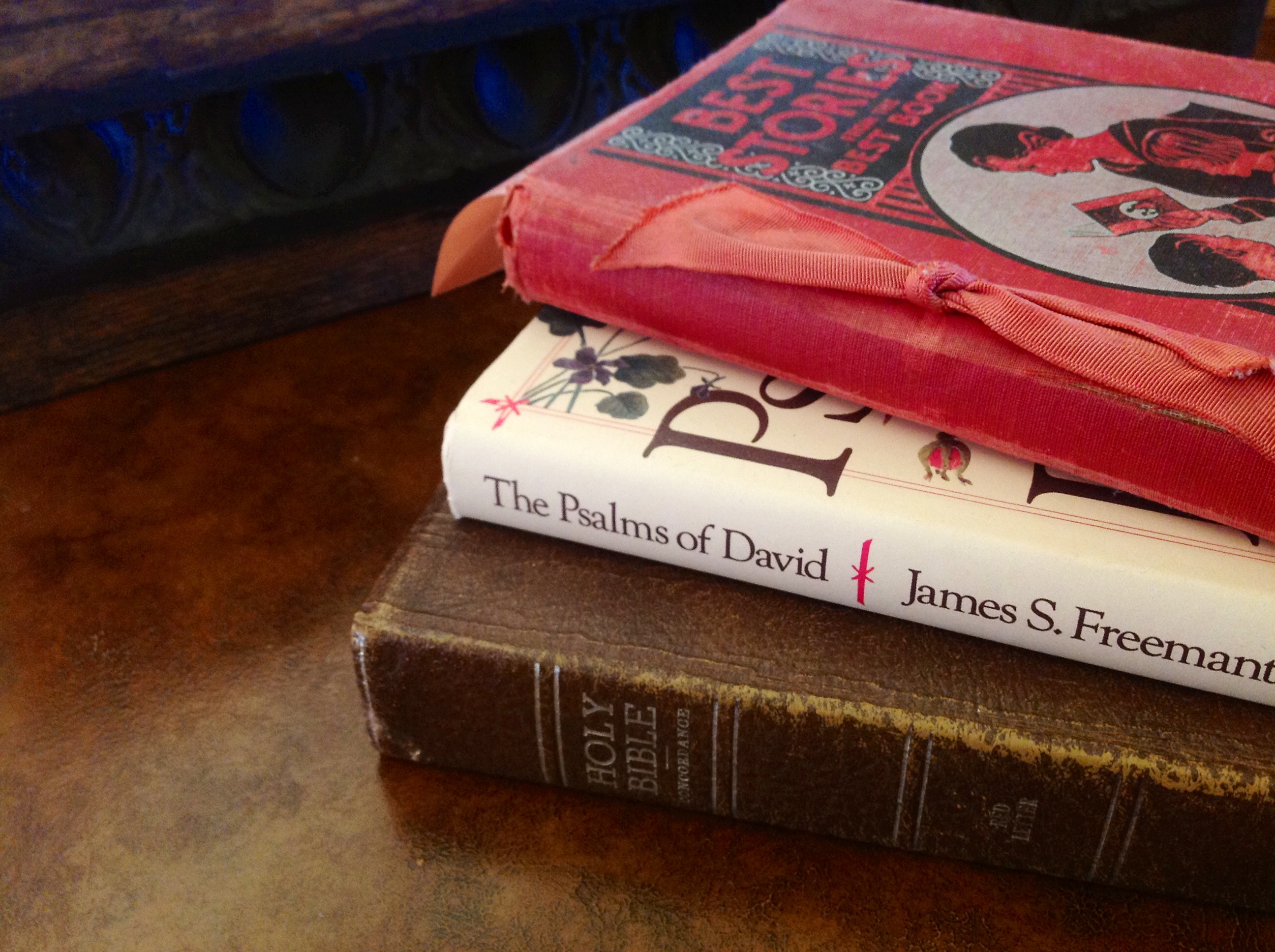 Then would you read a Sustaining Book, such as would help and comfort a Wedged Bear in Great Tightness? ~Winnie the Pooh
Words are my passion, my vocation, my hobby. They are color and laughter, they are hope and heartbreak. I am a journal-writer. A story-teller. A word-painter. Always in search of the "right" or the "best" or the "most," always aware of the impact of what is penned – even if what is written is shared only with God.
And no matter what I write, I will never find words to equal these. More than 750,000 words of promise, hope, mercy, love, victory, strength, forgiveness, healing, adoption, grace, joy. Sustaining words in a Sustaining Book.
Holy words. Words that tell my story, words that paint my days. Words that give Life to my life – and my words.
Today, I pray those Holy words will fall inside hearts and write new stories in people, for a world that desperately needs sustaining words in a Sustaining Book.
There's a lovely Hasidic story of a rabbi who always told his people that if they studied the Torah, it would put Scripture on their hearts. One of them asked, "Why on our hearts, and not in them?" The rabbi answered, "Only God can put Scripture inside. But reading sacred text can put it on your heart, and then when your hearts break, the holy words will fall inside." ~Anne Lamott